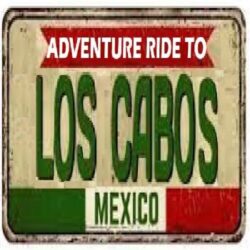 The Whole Enchilada – Adventure Ride to Los Cabos
February 23rd through March 7th 2024
All-Inclusive Ride to Los Cabos with Adventure Awaits & Exit Tours MC
Ride to the tip of Baja from Calexico and back up, in 14 Days…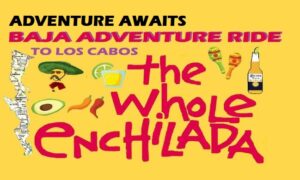 Experience the Baja Peninsula as intended – ALL Inclusive.
On your own 650cc + motorcycle.

We are doing this for cost this year to bring the culture of the Mexican Baja peninsula to those worthy motorcyclists who seek adventure.

This Baja Adventure Ride is Limited to just 10 Riders, but we'll go with just 5.
14 Day ride down to the tip of Baja. And back.
Guide & Chase Rider- Included

Breakfast- Included
Dinner and drinks (2 beers per person)- Included
Hotel (double occupancy)- Included
Excursions- Included
Fuel- Included
$3500.00 – Yes, that's not a typo.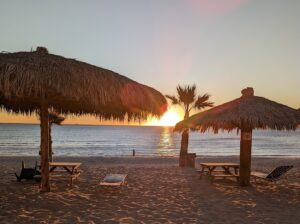 We have personally explored the Baja peninsula and our guides have decades of experience in the region.
Guides are first aid certified, we have a certified mechanic and the knowledge to make sure your experience is as successful as possible.
This is not your standard white-collar tour- This is a true Baja immersion.
Complete with culture, food, people and beautiful human experiences.
We are not suggesting a tourist mindset.
This is understanding Baja and taking part in a personalized journey that will change the way you think about Baja.
No chase truck, You pack light or heavy, it doesn't matter.
We drop our gear take the essentials and go exploring.
We use a hub and spoke method to give our riders the absolute best, true to native experience.
You are seeing the Baja like a local.
Our goal is to provide a truly mind and body changing experience.
We have done the work in making the connections.
Have found the best places to stay, eat and visit for any taste and preference.
We keep our groups small to be able to cater to our people but also provide our new friends with a well-paced and thoughtful adventure.
Be prepared for the most incredible 14 days of your life.
_______________________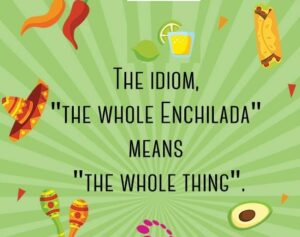 The Whole Enchilada – Adventure Ride to Los Cabos
February 23rd through March 7th 2024
ITINERARY
Feb 23rd Arrival and Day 1 – Meet in Calexico, California – (125 Miles)
Welcome to the Gateway to Baja – You'll find the weather to be warm and mild.
This city takes us away from the activity in the larger border towns and places onto a path into the Baja with the least amount of effort.
The Hotel offers truck and trailer parking for those who are in need.

Arrival the night before and get comfortable if you like. (Suggested to get final details sorted)
Dinner and drinks that evening always make for warm introductions.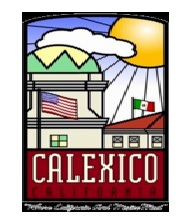 We will have a meet and greet in the morning.
8:00 am in preparation for the border crossing.
Also final check on bikes, gear and itinerary.
The people you meet on this trip will likely be lifelong friends. The Adventure Awaits…
With our group intact we will ride south through Mexicali to the beautiful and charming town of San Felipe (125 miles)
You will arrive at your hotel directly on the beach.
We will grab some lunch, (fish directly off the boat) settle our gear into our rooms and head out to visit the epic and infamous Mikes Sky Rancho (80 miles)
This will be your first test in the terrain of Baja.
You will be exposed to all types of road conditions and when we get to the top and arrive at Mikes- you will be greeted with cold libation and food if you like.



The ride back always provides a deep reflection on each individual rider and set the tone for the remainder of the journey.
Arriving back in San Felipe- the Dinner and drinks will be a welcome reprieve from a solid day of riding.
Day 2 – San Felipe to San Ignacio via Mission Borja- (323 Miles)
You will awake with the sun rise on the sea of Cortez.
We get a chance to relax grab a great breakfast while we watch the tide roll out.
We will load up our gear and head south along the Sea of Cortez.
The beauty of this alien landscape is breathtaking.
This ride day is the longest of the trip but provides an easy tarmac surface.
About half way to San Ignacio we will take a dirt track to the iconic Mission San Borja.
The inland interior flora and fauna will make you think you are no longer on earth.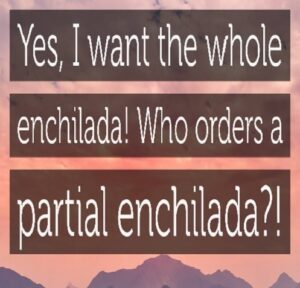 Upon Arrival into San Ignacio, you will be treated to extremely nice accommodations.
Grab a hot shower and throw on your shorts and flops as you stroll into the heart of this oasis.
The mission in the city center along with a great authentic dining experience will allow you to reflect on the days ride and catch up on the shared experiences.
Day 3-5 – San Ignacio- (170 miles)
Waking up to the sights and sounds of this historic and incredibly beautiful city in the heart of the Baja will titillate the senses.
Grab an authentic breakfast and rally out front of the hotel.
We have a day for you.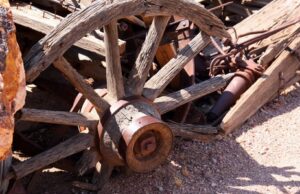 Day 3 – San Ignacio Hub
We will ride the salt roads to the Bay of San Ignacio.
Its about an hour ride and unladen it's a hoot to blast out over the white gravel and sand landscape towards our destination.
Once you arrive at the ocean you will be greeted by friendly faces and grab a boat ride into the bay to see the rare and unfiltered migration of the grey whales in mating.
The open ocean and sea air will forever change your perspective on these magnificent creatures.
Upon your return to San Ignacio, Dinner will be served and a good night's rest will be in order.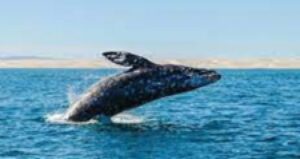 Day 4 San Ignacio Hub
Breakfast as usual and make sure to pack your trunks.
We head northwest to the port town of Punto Abrejos.
Where we will have yet another magnificent day on the ocean with views and beverages.
Afterwards we will head north skirting the coast for unbelievable sights and riding.
Hitting the towns of Punta Prieta and Bahia Asuncion.
Making the full loop back to San Ignacio for another night of great tales and cold drinks.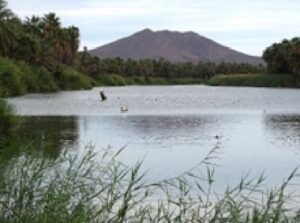 Day 5 San Ignacio to Loreto via Mulege- (170 Miles)
Start the day with great food and a superb café.
The trip now shifts into high gear as we are about to experience Baja in all her splendor.
We will ride to the east coast into the historic and industrial town of Santa Rosalia.
The landscape of rugged and steep terrain makes way for the cool Ocean Breezes and amazing landscapes.
Heading south we will stop for lunch and a quick dip in the bay outside of Mulege.
The tacos are amazing and a cold drink tastes better down here for some reason.
Making our way into Loreto we will find a bustling town that is spectacular and comfortable.
Something between a modern city and a clear attachment to history Loreto is paradise.
We will eat drink and sleep.
Or stay up late and enjoy the live music in the plaza or the number of bars and clubs in the area.
Day 6 Loreto to San Carlos via Mission San Javier- (134 Miles)
The beauty of the canyons were surely the inspiration to the Spaniards.
The beauty of the Mission San Javier is in itself a reason to make the trip.
The town and its history are really beyond words.
A quick walk and pictures in this majestic place and grab a drink at the local well and we will be on our way to one of the most beautiful and fascinating roads in Baja.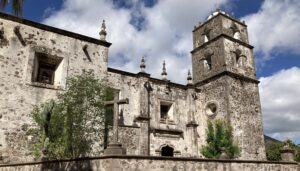 Day 7 San Carlos to La Paz- (165 Miles)
A location many would never experience.
San Carlos offers a truly unique experience.
Between industry of fishing and a people that have not changed their way of life for generations, San Carlos gives you an exposure to the genuinely kind and giving people of Baja.
This city provides non tourist experience.
Enjoy the great food and drink while you catch the sights and sounds of this once in a lifetime visit.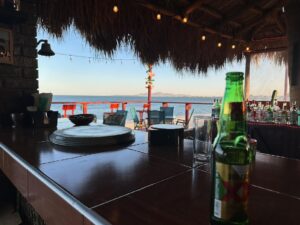 Day 8 La Paz
While Cabo is the goal of the Whole Enchilada, we would argue that the gem in the hilt of this experience exists in La Paz.
La Paz is an industrial and large city on the east coast where we can get just about anything and everything!
It's a charming city that provides an amazing big city experience without the major tourist attractions.
For this reason, La Paz is a secret gem.
Depending on time of year and desire of the team, we will be experiencing the beauty of serene semi private beaches, hiking and views that are indescribable.

Day 9- 10 long ride to Cabo along beach (130 Miles)
Ride to our accommodations on the bay in Cabo San Lucas.
This is the half way point!
You have made the journey, experienced the culture and seen things that many people will never experience.
Take your time to experience the night life, the beaches or whatever tickles your fancy.
Get rested, we have more epic days ahead.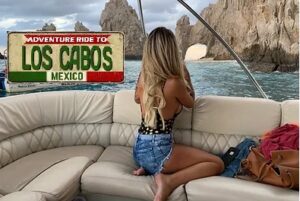 Day 11- Cabo to Loreto Mulege (316 Miles)
You will be tired.
You will want nothing more than a cold drink and local delicacies.
While surrounded by the warm coastal waters and unspeakable scenery.
You will close your eyes, with a full belly and invigorated spirit.
Each mile we burn is that much closer to the end.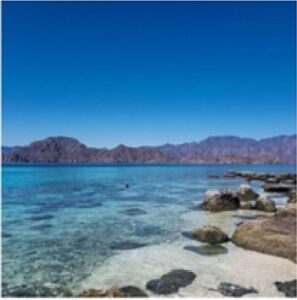 Day 12 – Loreto to Guerrero Negro (259 Miles)
A relatively fast day that allows for further relaxation and an opportunity to visit the western coast of Baja.
Visit the local watering holes or experience the city.
You feel like a local as your time on the peninsula has now made you comfortable and rested.
Guerrero Negro is known for the whale watching although its primary industry is salt.
The entire Vizcaino region is a protected biosphere called the El Vizcaíno Biosphere Reserve.

Day 13- Guerrero Negro, to San Felipe (245 Miles)
Nearing the completion of our journey.
We make a final stop in the very familiar and comfortable port city of San Felipe.
Our final Dinner as an Adventure team and the opportunity to recap memories and share stories over ice cold libations.
Eat, Drink and wallow in the sense of accomplishment in an experience truly very few have experienced.
You and your bike have become one with the culture and beauty of Baja Mexico that frankly most will never experience.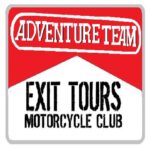 Day 14- San Felipe – Calexico (125 Miles)



We part ways and return to the USA.
For most this is bittersweet.
Its comforting to speak the native tongue and assuring to be what we have familiarity.
But we assure you, your heart and mind will be firmly ensconced in the adventure.
Most will return and find the next trip to be even better.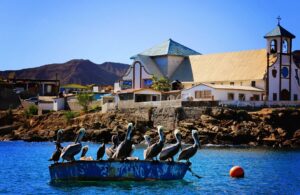 __________________________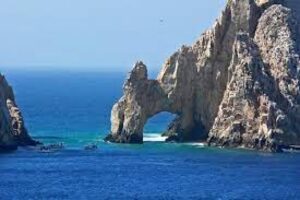 __________________________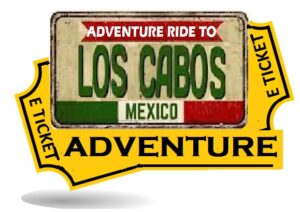 __________________________

The Whole Enchilada – Adventure Ride to Los Cabos
February 23rd through March 7th 2024
______________________