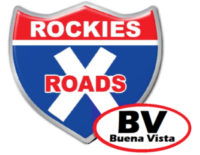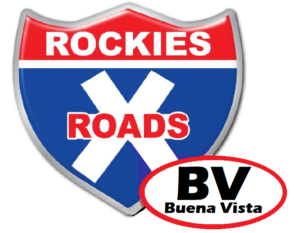 X-ROADS BV
August 11-15 2022 Thursday to Monday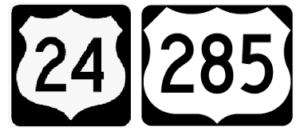 X Roads Buena Vista is a Club Dual Sport, Singletrack and Adventure motorcycle ride. The rides stages from private property off of Trout Creek Pass, Hwy's 24 & 285 near Buena Vista, Colorado for 5 days in mid-August. Access to multiple Loops for each discipline. Show up on August 10 and ride until August 15. When the trails should be moist from summer monsoons.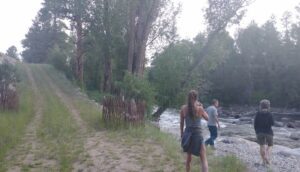 The Private Property that X-Roads Buena Vista stages on has private access to the Arkansas River. Fishing ?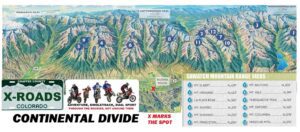 Hwy's 24 & 285 are a true Crossroads of the Rockies.
Just across the street from the X-Roads BV staging area is Singletrack in Carnage Canyon, Chinaman Gulch, the 4 Mile OHV Area and 100's of miles of dirt roads on the Continental Divide. Behind the property is Private access to the Arkansas River.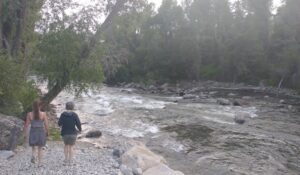 Join the Club for 2022 and this ride is included.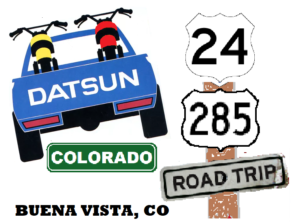 Our Staging Area at the River Park Mining area for X-Roads BV has two tree lined creeks and private access to the Arkansas River.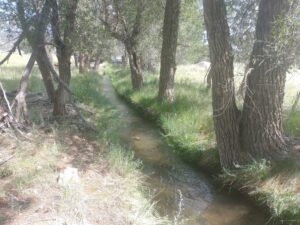 And has outstanding views of the Collegiate Range peaks and the Continental Divide.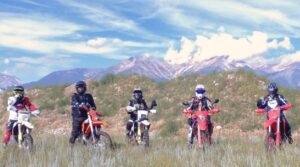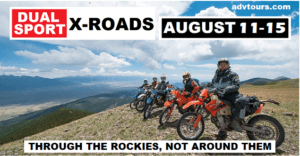 Nearby is Carnage Canyon, Chinaman Gulch and the Four Mile OHV area.
Access to multiple passes and trails on the Continental Divide could not be easier
Bring your RV, Truck, or camping gear for your stay. There is plenty of room.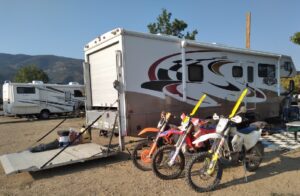 The Club will provide a tent that will be available for meals, rider meetings and after ride
gatherings.
Exit Tours MC will host dinner Saturday evening, breakfasts Saturday and Sunday mornings.
You will be responsible for all other meals and beverages.
Restaurant's and Supplies are available close by in Johnson Village and Buena Vista.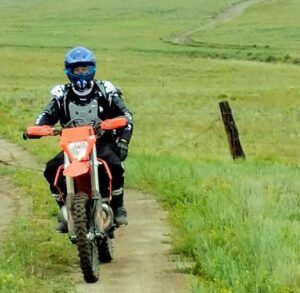 The X-ROADS Dual Sport, Singletrack and ADV riding you have come to expect will be outstanding:
Multiple Loop options for Dual Sport Loops

Multiple Loop options for Singletrack Loops


Multiple Loop options for

Adventure loops

Extraordinary 'A' Singletrack loops are easily accessible nearby.

Various loop options of anywhere from 35 to 180 miles. 20+ Loops.

Bring 2 Motorcycles ?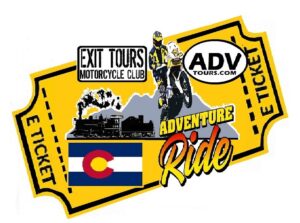 You'll have the opportunity to ride multiple old Railroad right-of-ways at X-Roads BV

Ride with GPS tracks will be Emailed to all participants.

GPS Tracks are

compatible with cell phones without a cell signal and GPX tracks are available.

This years event takes place on the edge of "monsoon" season, so the trails could

be moist.

Rain gear is suggested.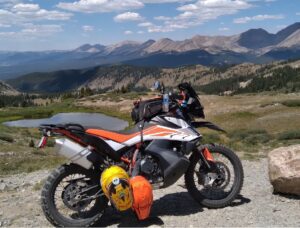 Overnight ADV loops are available if that is your desire.

Or an Adventure or Dual Sport loop in either direction over the highest pass in the country that goes somewhere.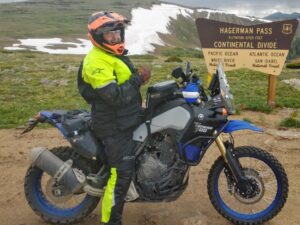 ADV loops will also cover multiple mountain passes.

You could ride over Independence Pass and visit Aspen, ride over Hagerman Pass and spend the night in Leadville, or push on and come back to the River Park if you wanted to make a full day of it.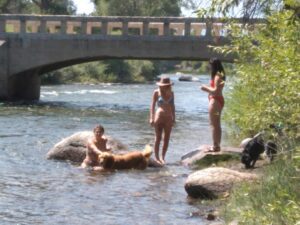 Hot springs are nearby for an after ride soak at Mt. Princeton Hot Springs or

Cottonwood Hot Springs.

It is also may be possible to rent the Infinity pool at Mt. Princeton Hot Springs, Sunday evening,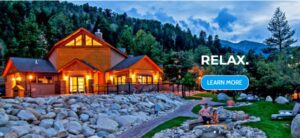 If there is enough

interest.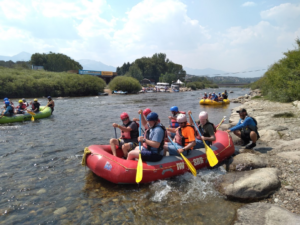 River rafting is available as well as many other activities, should you

want to take a half or full day off of riding.

Guests and significant others are invited.

Please see this link to find

out what is available in the area.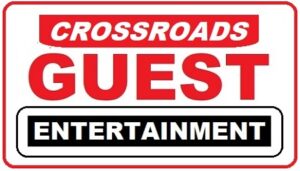 Our thought on this event in 2022 is to have more than a few loops suitable for VINTAGE DUAL SPORT MOTORCYCLES, to allow those of you that have these Motorcycles sitting in your garages and storage spaces and want to bring them out and ride them!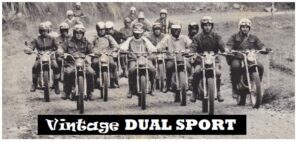 Have some fun riding your old motorcycle on the VINTAGE suitable Dual Sport and ADV loops.

Anything from a 50's Triumph Cub to a 90's DR 350 would be fine.

Bring both your VINTAGE bike and your current ride.

X-Roads BV could host a VINTAGE BIKE SHOW with awards for the best and/or

worst restored.

If there were enough interest ?

It is possible that there could be a swap meet as well.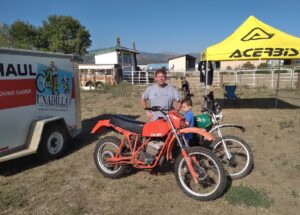 NOTE: Lodging and camping in the Rocky Mountains is at a premium in the summer.
Take advantage of this excellent opportunity to camp at an A1 camp spot, in one of the best spots to ride from in the Heart of the Rockies.

There is no electricity or potable

water on the property. So No additional fees.


The on-property irrigation creeks, as well as the

river are suitable for after ride rinsing and soaking.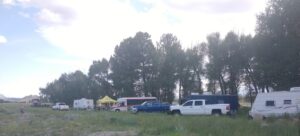 Provided with your Club Membership:
Outstanding private Staging and Camping area

Phone compatible GPS Tracks of multiple loops

5 Days of riding possible

Over 20 loops of your choice to ride

Easy to Challenging (A,B,C)

Local support

Chase Truck

Exit Tours Club membership

Ride with GPS Club membership

3 meals (2 Breakfasts and 1 Dinner)

Camaraderie

Campfires

T-shirt & a participation pin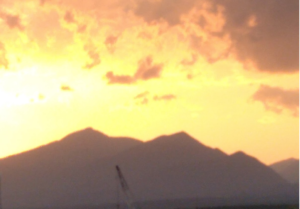 SIGN UP IS OPEN