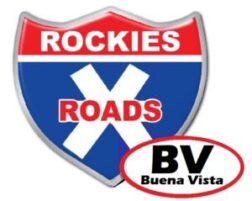 X-ROADS BV SIX DAYS OF COLORADO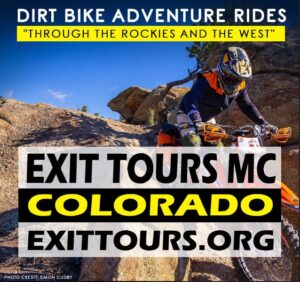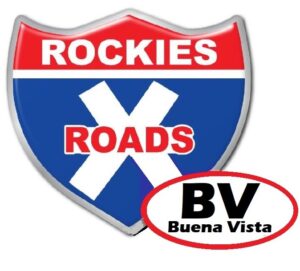 AUGUST 9-15 2023 6 DAYS OF COLORADO

WEDNESDAY to TUESDAY
MULTIPLE DUAL SPORT, SINGLETRACK & ADVENTURE LOOPS
IN THE HEART OF THE ROCKY MTNS.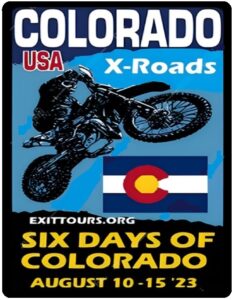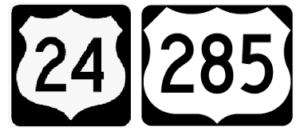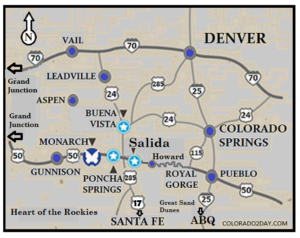 X-Roads Buena Vista is a Club Dual Sport, Singletrack and Adventure motorcycle ride.
The rides stages from private property off of Trout Creek Pass

Off of Hwy's 24 & 285 near Buena Vista, Colorado

Staging & Camping is at The River Park Mine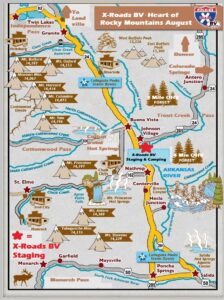 1 mile from Johnson Village and Pizza Hut, a Liquor Store and a Gas Station

3 miles from Downtown Buena Vista. Restaurants, Bars and a Grocery Store. Hotels

Ride and camp for 6 days in mid-August.

In the Heart of the Rocky Mountains.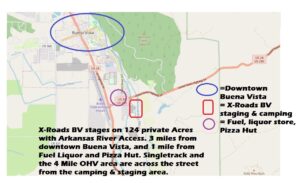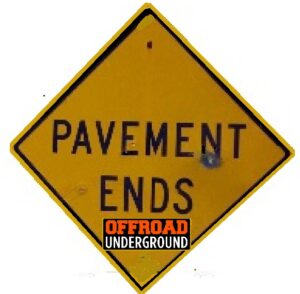 Access to multiple loops for each discipline.


All loops cloverleaf from the staging area off of Trout Creek Pass

Come for as many days as work for you.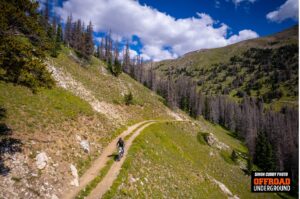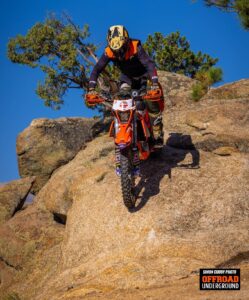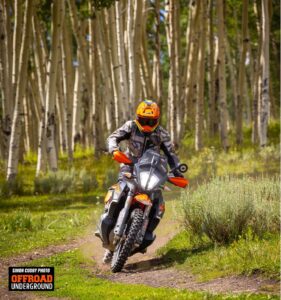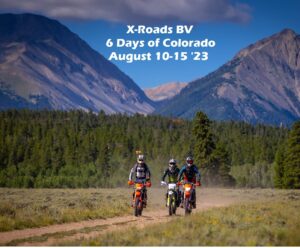 CYCLE NEWS ARTICLE on the '22 Rendition of X-Roads BV
Show up on Wednesday August 9.
Set up your camp in the staging / camping area
Ride until Tuesday August 15.
When the trails should be moist from summer monsoon rains.

Set-Up Camp any day from Wednesday… this is a club ride, so entries are limited.

Anyone competent rider can join.

There are no workdays, meetings of politics involved…just Join and Ride


The Club will be not host seminars, play games or give lessons.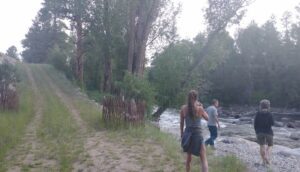 The Private River Park Mine where X-Roads BV stages on has private access to the Arkansas River.
Ride a 2 Day, 75% Off-road loop around Pikes Peak from X-Roads BV.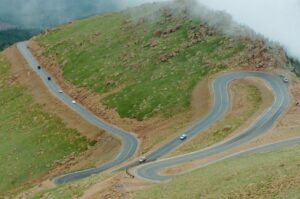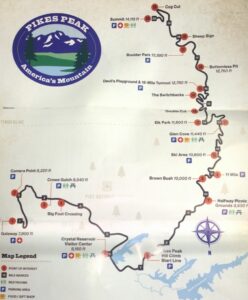 Ride old Railroad Right-of-ways down canyons and around the Mountain
Spend the night near Colorado Springs
Ride up Pikes Peak in the Morning
Call for more Info: 719-649-8530
EXAMPLE LOOP MAPS

ALL MAPS ARE CLICKABLE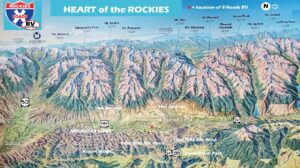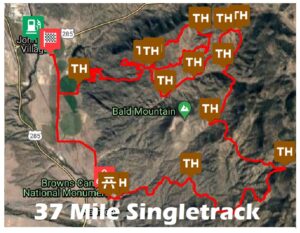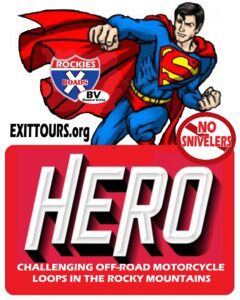 Several Loop Example Maps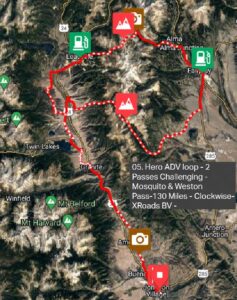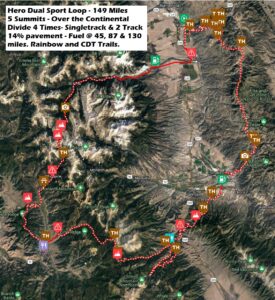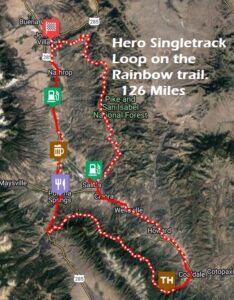 Hwy's 24 & 285 are a true Crossroads of the Rockies.
Just across the street from the X-Roads BV staging area is Singletrack in Carnage Canyon, Chinaman Gulch, the 4 Mile OHV Area.

There are 100's of miles of dirt roads and trails on the Continental Divide.




Ride the infamous Rainbow Trail. the longest continiuous singeltarck OHV Trail in Colorado.

Ride part of the COBDR over Weston and Hagerman Passes.

Ride a 2 day loop to Colorado Springs, up and then Around Pikes Peak

Ride over the highest Pass in the Country that goes somewhere, Mosquito Pass.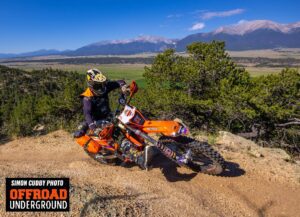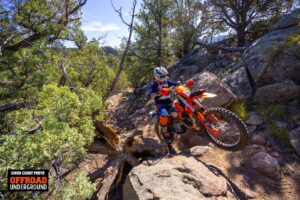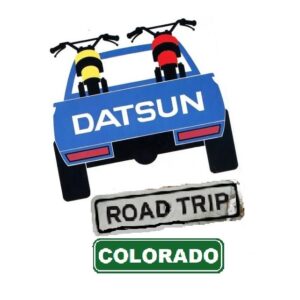 PLEASE NOTE: Lodging and camping in the Rocky Mountains is at a premium in the summer.
Take advantage of this excellent opportunity to camp at an A1 camp spot, in one of the best spots to ride from in the Heart of the Rockies.

There is no electricity or potable

water on the property. So there are no additional fees for camping.


The on-property irrigation creeks, as well as the

river are suitable for after ride cooling off, rinsing and soaking.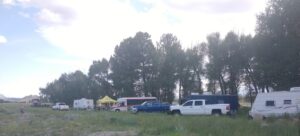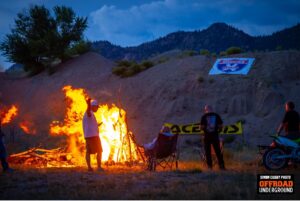 Provided with your Club Membership for X-Roads BV:
Outstanding private Staging and Camping area

Arkansas River Access

Phone compatible GPS Tracks of multiple loops

6 Days of riding possible

Over 30 loops of your choice to ride

Easy to Challenging (A,B,C)

Dual Sport, Singletrack and Adventure

Local support

Chase Truck

Exit Tours Club membership

Ride with GPS Club membership

3 meals (2 Breakfasts and 1 Dinner)

Camaraderie

Campfires

T-shirt & a participation pin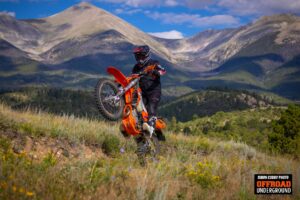 SIGN UP IS OPEN