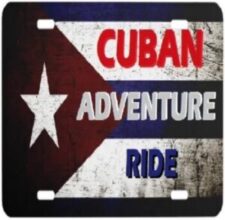 Why would you visit Cuba ?
These Adventures with Exit Tours MC and Profil are a unique offering and opportunity.

There are currently No other U.S. based motorcycle tour groups visiting Cuba as a scheduled tour.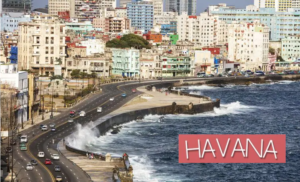 Our itinerary was planned by Adventure Motorcyclist Christopher Baker.
The Lowell Thomas Award 2008 'Travel Journalist of the Year' and the author of seven travel books about Cuba.

'This Cuban Adventure ride is not just some fly-by-night operation we've thrown together.'

The club has been consulting with Mr. Baker to make these Adventures are the best they can be.

National Geographic has acclaimed Mr. Baker as "One of the world's leading authorities on Cuban Travel and Culture."
It is true to say no-one knows Cuba as well as Adventure Motorcyclist Christopher Baker.
In 1996, Chris shipped his BMW R100GS to Cuba and made a three-month, 7,000-mile journey.
As a licensed journalist, this journey resulted in the publication of his

Moon Cuba

guidebook,
Baker's award-winning travelogue

Mi Moto Fidel: Motorcycling Through Castro's Cuba

.
In January 2013, Christopher led the first licensed U.S. motorcycle group tour of Cuba end-to-end since the 1959 Revolution.
He has since arranged and led numerous group motorcycle tours in Cuba.
As well as more than 100 tours to Cuba on behalf of National Geographic Expeditions, and other tour companies.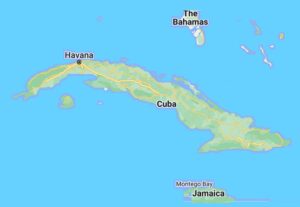 As for visiting Cuba, Mr Baker states:
"Simply stated, Cuba is one of the most fascinating, complex, misunderstood, culturally vibrant, and exciting countries on Earth.
Almost every U.S. citizen who visits falls in love with the place, regardless of politics.
With all the media attention on politics, it's easy to underestimate the sheer beauty of this place:
Diamond-dust beaches
Colonial cities with cobble plazas
And above all, the sultriness and spontaneity of the people of Cuba."
Cuba is intoxicating, laced with the sensuality, sharp edges, and sinister shadows that made Ernest Hemingway wish that he could stay forever.
In fact, Hemingway lived in Cuba for 21 years; his former home—Finca Vigia, now the Museum Ernest Hemingway—is the most visited museum in all of Cuba.
No other Western nation offers such arousing and surreal sensations, made more romantic by Cuba's caught-in-a-time-warp setting.
Havana appears like a Hollywood stage-set:
With time-worn buildings in an amalgam of styles:
Colonial
Art Nouveau
Beaux Art
Art Deco
Modernist
Post-Revolutionary Bauhaus
That reflect a merging of Colonialism, Capitalism, and Communism.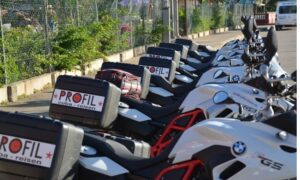 You can forget the time worn-out tropes about stodgy food and state-run everything.
The past decade has witnessed an explosion of private enterprise.
Almost every Cuban is wed to their cellphone.

And you'll be amazed by the dynamic new breed of boutique B&Bs, and the private restaurants offering World-class cuisine.
The art scene is astounding.
There's music and dance literally on every street.

And nowhere else in the World are you going to find a never-ending parade of 1950s classic American automobiles.

Rumbling down the road to the rhythm of the Rumba on the radio.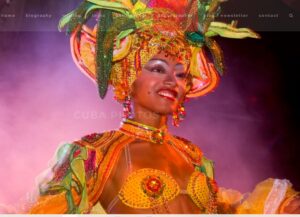 Plus, there are salsa, mojitos, Cuba Libre's (Rum & Coke) and sexy cabarets to enjoy, and the world's finest cigars fresh from the factory.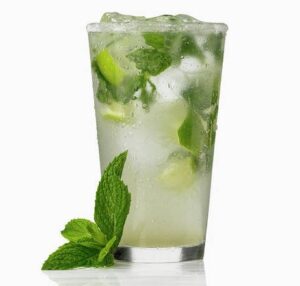 16 THINGS CUBA IS KNOWN & FAMOUS FOR (LINK)
1. Havana
2. The Revolution
3. Breathtaking nature
4. Pristine beaches: 2,321 miles of coastline
5. Cocktails
6. Cigars
7. Vintage cars
8. Dance music
9. A troubled relationship with the U.S.
10. Rum
11. Fascinating people
12. Mouthwatering cuisine
13. Great public health
14. Amazing coffee
15. Historic towns
16. Sports culture
You might also reference: