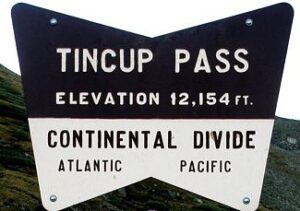 Tincup Pass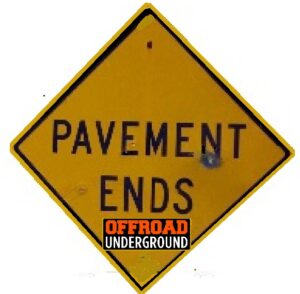 Tincup Pass is a high mountain pass at an elevation of 12,154 feet above the sea level
Located on the Continental Divide in the Gunnison & San Isabel National Forests.

The trail to the top is 12.4 miles long, climbing up from 10,014 to 12,160 feet above the sea level.

The lower parts of the road goes through an Aspen forest.

The road over the pass links the tiny towns of Tincup and St. Elmo, one of Colorado's ghost towns.

Near the western end of the valley, the road starts to go up steeply.

Tincup Pass is a very popular route for off-road enthusiasts during the summer months.
The trail was originally used to move supplies between the two towns.

Because of the high elevation, 12,154 feet, snow is present on the pass until early July.

The road is winding, in some places only wide enough for one vehicle.

Rocky at the top with one short section of narrow shelf road at 12,000 feet that often remains snow covered into early July.

When miners struck it rich, only burros were sure-footed enough to haul the treasures from precipitous mountain mines.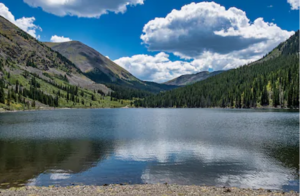 Near the bottom of Tincup Pass on the West side you pass Mirror Lake, an iconic Rocky Mountain alpine lake.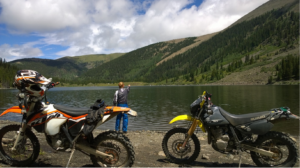 History of the Town of Tincup
During the mining boom of the 1880s, entrepreneurs built freight roads over Cottonwood Pass and Tincup Passes.
In October 1859, prospector Jim Taylor panned some gold from Willow Creek, and carried the gold back to camp in a 'Tin cup'.
He named the valley "Tin Cup Gulch."
For years the area was the site of seasonal placer mining.
But no year-round communities were established, partly because of the fear of Indian attack.

In the summer of the 1880's, about 50, six-mule teams each pulling two wagons of ore, serpentined over the passes daily.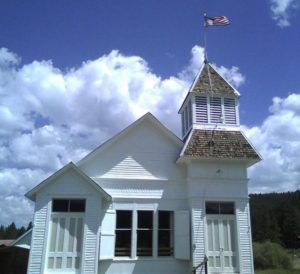 Tincup, was once a prominent mining town.
Tincup is now a community of summer homes with a few year-round residents.
Many historic buildings are still in use.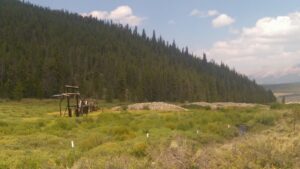 In 1878, lode deposits were discovered in the area, and the town was plated in March 1879.
By the 1880 census, the town had a population of 1,495.

The town was called Virginia City and was incorporated in August 1880.

But confusion with Virginia City, Nevada, and Virginia City, Montana, caused the residents to change the name.

The town was reincorporated in July 1882 as Tin Cup.

Early Tin Cup was a violent place.

Town marshal Harry Rivers died in a gunfight in 1882, and marshal Andy Jameson was shot to death in 1883.

The town population declined when the mines were exhausted.

The post office closed in 1918, and the last town election was held in 1918.

Ride Tin Cup Pass at X-Roads BV