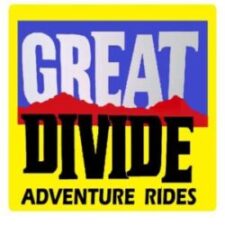 CONTINENTAL DIVIDE RIDE DESCRIPTION AND SYNOPSIS


July 12-15 '24 – Continental Divide Adventure
September 5-8 '24 – Continental Divide Adventure
Four Day 750+ mile Adventure Motorcycle ride on the Continental Divide
From and to the Colorado Springs Airport.
President Theodore Roosevelt said on a Train ride in 1900 that the beauty of the route from Colorado Springs…
"This is the ride that bankrupts the English language."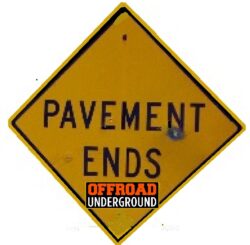 65% Off-Road. Ride over 11+ Mountain Passes in the Heart of the Rockies.
This is a low-key, high adventure, no hassle Adventure Motorcycle ride on the Continental Divide.
Includes proven phone compatible GPS Tracks, Gear Portage, 2 nights camping, some meals and a Chase Truck.
1 Night in Leadville on you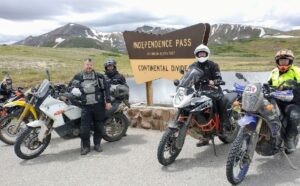 The ride starts from the secure Colorado Springs Airport and returns 4 days later.
Ride over Mountain Passes you've heard about:
Victor Pass*
Trout Creek Pass

Weston Pass
Independence Pass*
Hagerman Pass
Mosquito Pass**
Weston Pass*
Cottonwood Pass*
Cumberland Pass
Waunita Pass
Blacksage Pass
Old Monarch Pass
Monarch Pass*
Marshall Pass
Pikes Peak (Not a Pass)*
Over 70,000 feet in elevation gain in 4 days
* = Paved
**= Alternate Tough Guy Loop on Day 3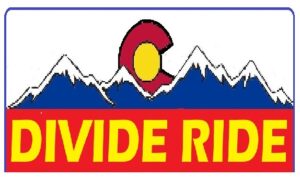 11 Mountain Passes.
4 Days, 750 miles.

Ride up Pikes Peak on Day 4 if you wish.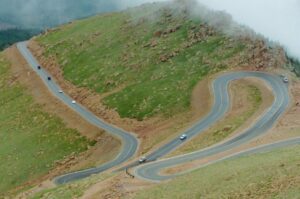 Club Membership Includes
GPS Tracks.
Gear Portage.
T-Shirt.
Route Maps.
Chase Truck and Support.
Lodging IS Not Included.
Camping spots are included
Club will reserve Lodging and purchase or supply 3 meals.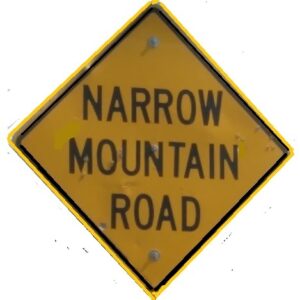 BRIEF SYNOPSIS
4 Day Adventure Ride on the Divide
Eleven + High Mtn Passes.
DAY 1 – Ride from Colorado Springs Airport to the Arkansas River

Around Pikes Peak on sinuous old Railroad Lines.
To the old mining town of Victor.
Down Phantom Cyn, thru Canon City to Temple Cyn Park.
To Cotopaxi, then ride through the high Mountain plains.

Drop down into the old railroad town of Salida.
Camp at the Drift-In on the Arkansas River (Included)
Or lodge at the Poncha Lodge (On You)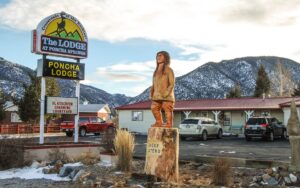 DAY 2 – Ride Over 4 Passes to Leadville

Ride over Aspen Ridge to Trout Creek Pass.
Then over Weston Pass, the road to riches
To paved Independence Pass.
Arrive in Aspen for Lunch.
From Aspen, ride the jeep road Hagerman Pass
Drop down into Leadville.

Spend the night in Leadville. (on You)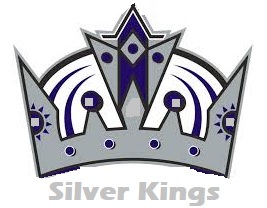 DAY 3 – Ride over 7 or 9 Passes back to the Campsite on the Arkansas River

Ride offroad from Leadville.
Either over Mosquito Pass or
Down to the Twin Lakes
Then down Arkansas river valley on old RR Lines, to Buena Vista.
From BV, take Cottonwood Pass to the town of Tincup.
Ride over Cumberland Pass to Pitkin.
From Pitkin, over Waunita and Black Sage passes to the top of Old Monarch Pass.
Down paved Monarch Pass to Sargents.
Then up and over the first Railroad line over the Continental Divide on Marshall Pass and back to Salida.
Camp at the Drift-In on the Arkansas River (Included)
Lodge at the Poncha Lodge (On You)
DAY 4 – Ride out of Salida off-road up an old Mountain racetrack to to the South Platte River.
Come out of 11 Mile Canyon and ride off-road thru Florrisant to Divide.
Off-road to Woodland Park and ride down Rampart Range road to Garden of the Gods.
From GOG you can ride up Pikes Peak.
Your choice, then ride Gold Camp road to Cheyenne Canyon, and back to the COS Airport.
Stay at the Airport Raddison. (On you)
This is an Epic 4 day adventure with over 70,000 ft of elevation gain.
11+ Mtn Passes on all the dirt road short or long cuts laid out by our local experts.