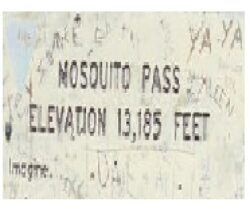 Mosquito Pass sits at an elevation of 13,185 ft and is a high mountain pass in the Far North of the Mosquito Range of central Colorado.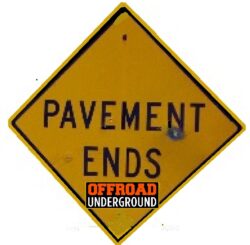 The Pass lies between Leadville and the Arkansas river headwaters to the west and Alma and Fairplay to the east.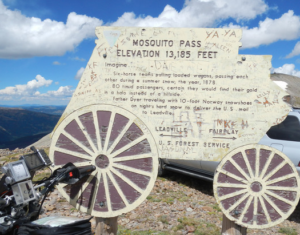 Mosquito Pass is the highest pass that goes somewhere in North America.

It lies on the divide between the Arkansas and South Platte Rivers.

Mosquito Pass is the informal demarcation between the northern and southern parts of Colorado east of the Continental Divide.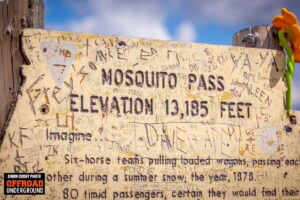 (All Photos Clickable)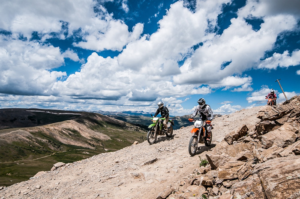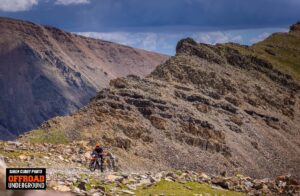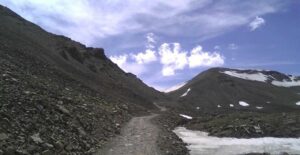 Mosquito Pass was used to haul mining supplies and passengers from Alma to Leadville, Colorado.
The pass, built in 1870's, was part of the toll road from Denver to the mines of Leadville.
Once it was called the "fast freight route" and the fare from Fairplay to Leadville was $6.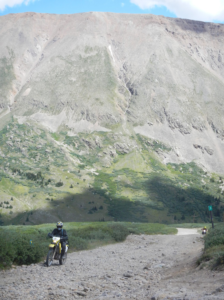 In the late 1870s, Leadville's silver mining district was legendary, and this pass was used as the fastest way to reach the mines.
However, it was a difficult route, and travelers eventually began using easier, though longer routes like Weston Pass.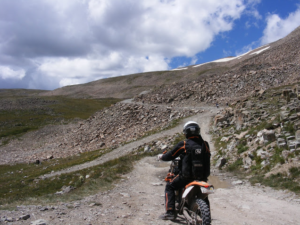 Mosquito Pass can be traversed on foot, on a Mule, an Adventure or Dual Sport motorcycle or with a 4WD vehicle.
Mosquito Pass is a Challenging ride on an Adventure Motorcycle.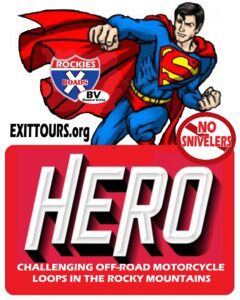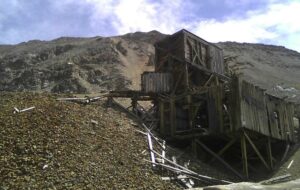 In 1874, the first London mine was opened, named for the mountain it burrowed into.
The North & South London mines became some of the most productive mines for gold, silver and lead in the area.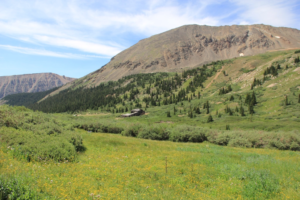 Due to the rugged environment and high altitude, transportation of ore between the mines and mill was difficult and costly.
Thus, the first rope cable-way in Colorado was built to span the 3300′ drop from the mine to the London mill.
Visitors can still see remnants of this tram way running up the mountain towards the mill.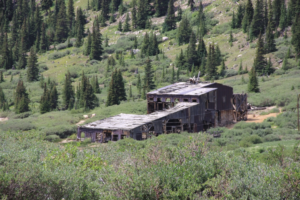 The North London Mill is along the Mosquito Pass road, and is one of the most photographed in the area.
The remains are a neat look at a mining operation of the late 1800s.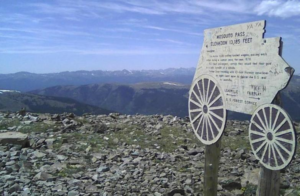 The pioneering Methodist circuit rider and postal carrier John Lewis Dyer crossed over Mosquito Pass several times a week during the 1860s, using snowshoes in winter, in his mission to spread the gospel.
John Lewis Dyer (March 16, 1812 – June 16, 1901) preached for the Methodist Episcopal for four decades.
He is considered one of the sixteen principal 19th-century founders of Colorado, and is enshrined in the state Capitol rotunda.
Father Dyer Peak is named in his honor.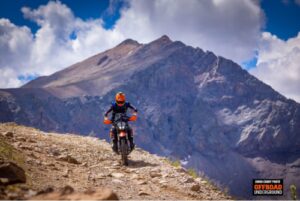 West Side of Mosquito Pass above Leadville, CO.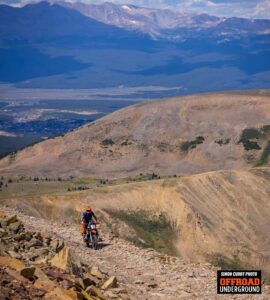 You could have the Opportunity to ride over Mosquito Pass at X-Roads BV and 3 rides of the Great Divide Ride Series.