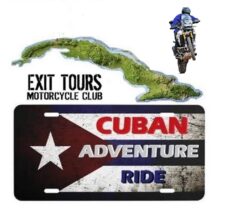 ADVENTURE RIDE CUBA HOME PAGE

Please join Exit Tours MC as we host the 3 thrilling all-inclusive motorcycle adventure's in 2024 on BMW GSf 700s in Cuba.
These Cuban Adventures are more than just a Motorcycle ride.
These rides feature Cultural & Gastronomic delights with History lessons from the seat of a Motorcycle.

We have teamed up with the German tour operator Profil Reisen Cuba, who have specialized in Cuban travels for more than twenty years.

They offer small group tours, with professional Cuban motorcycle guide Luis Enrique González Saez.

And Cuban Expert Christopher Baker as a Guide on the ride in May.

All 3 Itineraries and routes were laid out by National Geographic acclaimed Cuban Expert & Moto Journalist Christopher Baker.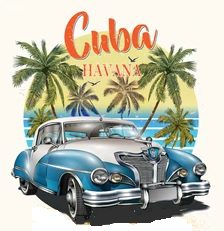 Ride Dates in 2024. LINKS to SIGN-UP PAGES

Red

is Linked

These Adventures with Exit Tours MC and Profil are a unique offering and opportunity.
There are currently No other U.S. based motorcycle tour groups or Motorcycle Clubs visiting Cuba on a scheduled tour.
The Eastern ride in May does not visit Havana.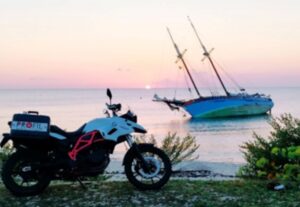 The U.S. "Support for the Cuban people" license allows US Citizens to travel freely to Cuba as they wish.
The "Support for the Cuban people" license, requires that we stay at private B&Bs and dine at private restaurants while in Cuba.

You'll ride for 7 or 8 days, and our days will be full of Adventure as we explore old colonial towns on the island, and meet with Cubans from all walks of life…

Check the Rates for a Passenger… And bring your significant other !



READ MORE on Why you should Visit Cuba…

RIDE FEES FOR AN ALL- INCLUSIVE 9 or 10 DAY CUBAN MOTORCYCLE ADVENTURES in 2024:
9 Day All-Inclusive Western Cuba Adventure
February 8-16, 2024
March 7-15, 2024
$ 4,400 Double Occupancy
$ 1,495 Pillion Passenger, Double Occupancy
$ 4,850 Single Occupancy
10 Day All-Inclusive Eastern Cuba Adventure
May 4-13 2024
$ 5,250.00 Double Occupancy
$ 2,295.00 Pillion Passenger, Double Occupancy
$ 5,650.00 Single Occupancy
PRICE INCLUDES EXIT TOURS MOTORCYCLE CLUB MEMBERSHIP.
NOT INCLUDED:
Air Fare
Cuban Visa (Available with Airline Ticket)
Lunch
Toiletries (Laundry, et.al)
Alcohol
Tips
$1,000.00 Deposit to Hold your Spot. Balance due in 2024.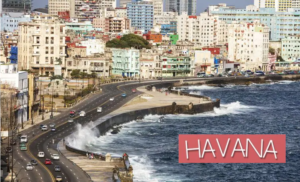 Our itinerary was planned by Adventure Moto Journalist Chris Baker
'This Cuban Adventure ride is not just some fly-by-night operation we've thrown together.'

The club has been consulting with Mr. Baker to make sure these Adventures are the best they can be.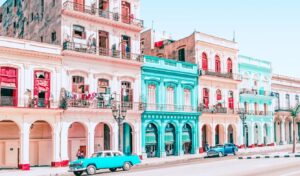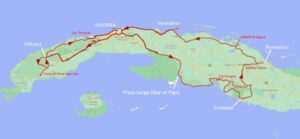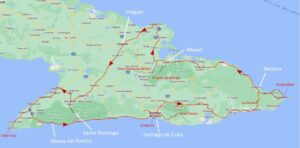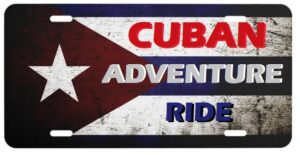 16 THINGS CUBA IS KNOWN AND FAMOUS FOR (link)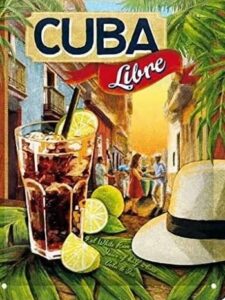 READ MORE on the Itinerary…

THE BIKES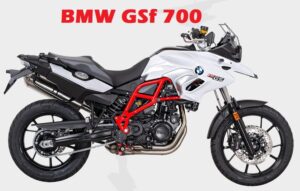 We'll ride BMW F 700 GS's exclusively.
Each will be fitted with twin side panniers.

However, we will also be accompanied by a support van and driver who will portage gear and meet us at the Accommodations each evening.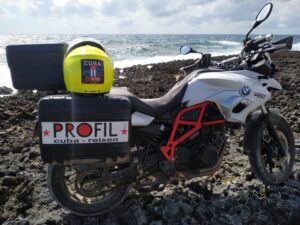 Rental motorcycle BMW F700GS and what is Included:

Fuel
Insurance. Both liability and motorcycle coverage

English-speaking Motorcycle guide(s)

Support van and driver for luggage transfer, with limited space for passengers

8 or 9 overnight stays in Casas Particulares (B&Bs)

Breakfast & Dinner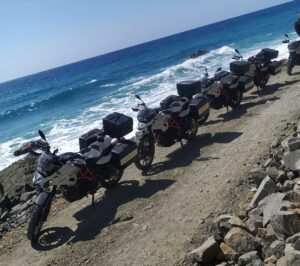 All entrance fees and tolls per itinerary

Luggage storage for duration of tour

Airport transfers

A detailed tour information package

T-shirt

Finisher Pin

Stickers
READ MORE on LODGING…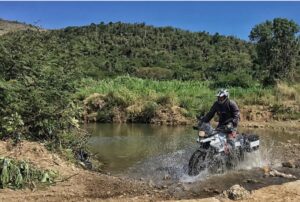 Not included:
International flight between USA and Cuba

Cuban tourist visa (Available when you purchase Flight)


Lunches

Items of a personal nature (alcohol, laundry, tips, etc.)

Tips to guides, etc.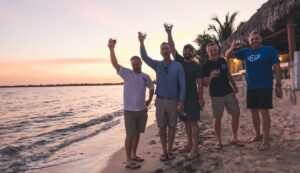 READ MORE on Ride Cost…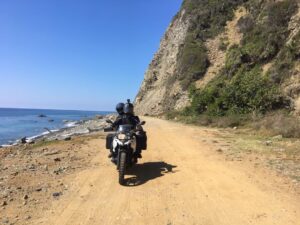 See these Links Below for Highlights and City and Route INFO: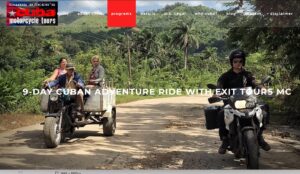 LINK to MORE INFO on two 9 Day Cuban Adventures in Western Cuba in the northern winter of 2024: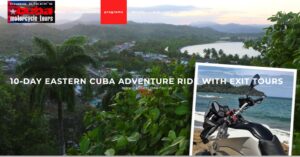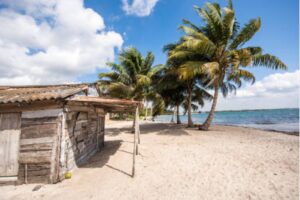 READ MORE on FAQ's…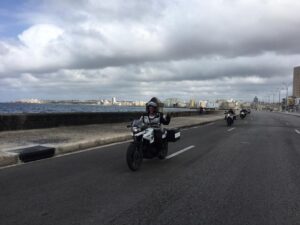 Cuban Expert & Travel & Moto Journalist Christopher Baker says:
"Seeing as how your not going to being able to get away from politics when it comes to Cuba…
As with visiting China, Vietnam, Russia, Israel, Venezuela or Saudi Arabia, and scores of other places, this is about:
a) Seeing a place and trying to rationalize what you experience against your preconceptions
b) Seeing a place without regard to politics and accepting it on its own terms"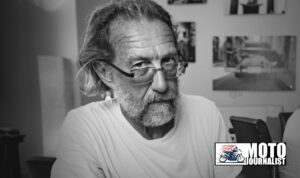 Chris Baker on his National Geographic and similar Cuba programs:
"Our motorcycle groups are always a mixed bag of clients.

A huge percentage of Cubans remain loyal to Castro and the Revolution, but fortunately Cubans of all persuasions LOVE Americans, and go out of their way to show it.

While no Republican is going to return home converted politically, almost everyone I've ever had on a tour goes home appreciating Cuba after having had a fantastic experience."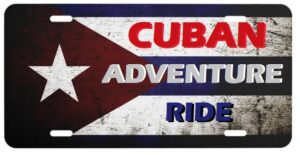 READ MORE on Requirements…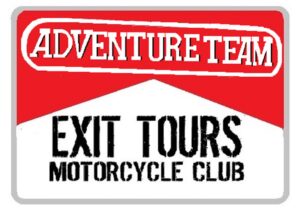 EACH OF THESE RED BUTTONS IS LINKED: