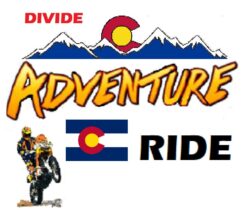 Continental Divide Adventure Ride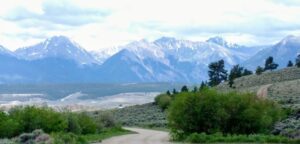 JULY 6-10 2023
Four Day 740 mile Adventure Motorcycle ride on the Continental Divide from and to the Colorado Springs Airport.
60% Off-Road
The Ride is from July 7-10 – Friday to Monday.
This is a low-key, high adventure, no hassle Adventure Motorcycle ride on the Continental Divide.
Includes proven phone compatible GPS Tracks, Gear Portage and a Chase Truck.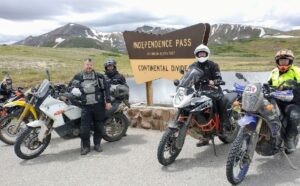 The ride starts from the secure Colorado Springs Airport and returns 4 days later.
Ride over 11 Mountain Passes you've probably only heard about: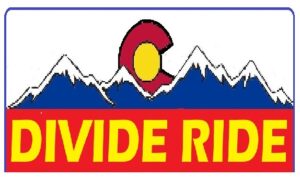 Colorado Springs Airport to the Continental Divide. And Back.
11 Mountain Passes.

4 Days, 750 miles.

Ride up Pikes Peak on Day 4 if you wish.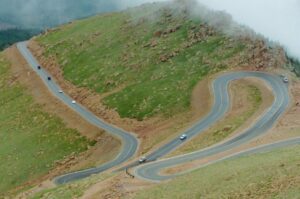 GPS Tracks.
Gear Portage.
T-Shirt.
Route Maps.
Chase Truck and Support.

60% Off-Road.

Lodging or Camping Not Included.
Club will reserve Lodging and purchase some meals.
Check the Article & Photos on Adventure Rider: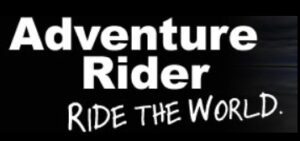 BRIEF RIDE DESCRIPTION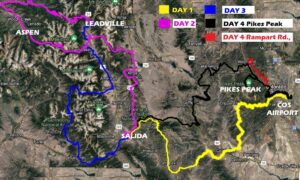 Day 1 – Loop is Clockwise – around Pikes Peak
Colorado Springs to Gold Camp Road old Railroad Right-of-way to Victor pass.

Phantom Canyon Railroad Right-of-way to Canon City, to Temple Canyon Park to Cotopaxi.

To Ute Pass to Salida. Overnight in Salida. 1 Pass.

President Theodore Roosevelt said on a Train ride in 1900 that the beauty of the route from Colorado Springs to Victor:
"This is the ride that bankrupts the English language."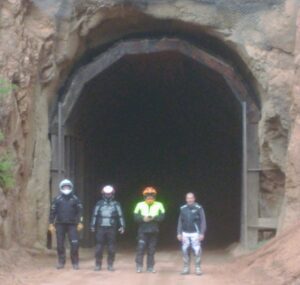 Day 2 – Off-Road from Salida to Buena Vista. To Leadville.

To Trout Creek Pass, then over Weston Pass to Granite.
Mt. Elbert Forebay to Twin Lakes.
To Independence Pass to Aspen.
From Aspen to Basalt to over Hagerman Pass to Turquoise Lake to Leadville.
Overnight in Leadville.
4 Passes.

Stay at the Historic Delaware Hotel.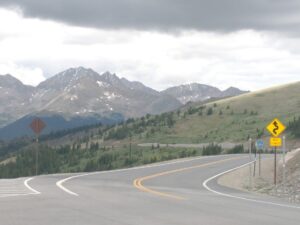 Day 3 – Loop over Cottonwood Pass to the town of Tincup. To Salida.

Over Cumberland Pass to Pitkin.
To Old Monarch Pass to Sargents.
Old Marshall Pass Railroad right of way to Salida.
Overnight in Salida.

Camp on the River or Stay in a Hotel.

6 Passes.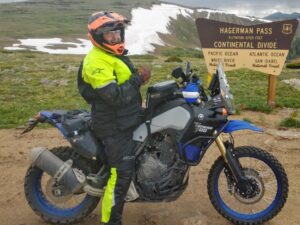 Day 4– From Salida to Ute Pass to 11 Mile Canyon RR Row on the Platte River to Hwy 24.
From 11 Mile Cyn, RR ROW To Woodland Park.

Rampart Range road of Garden of the Gods or

Up to Pikes Peak Summit if you wish.
To Manitou Springs & Old Colorado City to Cheyenne Canyon RR ROW to Colorado Springs Airport.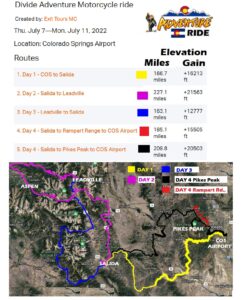 60 percent off road

This ride will stage and park at the secure Colorado Springs Airport.

Long Term parking at the Airport is $8 a day. (4 days)

LODGING:
Use Code 'Exit Tours' for special Rates.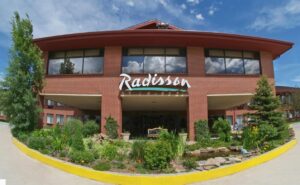 On Thursday & Monday Stay at the Raddison Airport Hotel in Colorado Springs
1645 Newport Rd, Colorado Springs, CO 80916
Phone: (719) 597-7000
Thursday & Monday
Stay at Browns Canyon Inn on Hwy 50 in Salida on Friday & Sunday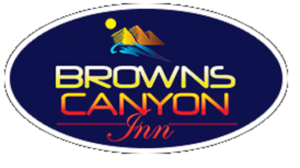 407 East Hwy 50,
Hwy 50 @ County Rd 107
Salida, CO 81201

Phone: 1-719-539-6651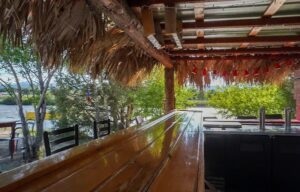 OR CAMP and dine at the Drift-In near Salida on the Big Bend of the Arkansas River
on Friday & Sunday. Camping at the Drift-In is Included with the Ride.

Stay at the Historic Delaware Hotel in Leadville Saturday.
The club has reserved rooms. Suites will sleep 4 or 2 beds to a room.
Lodging @ the Delaware is on you to Confirm with your CC.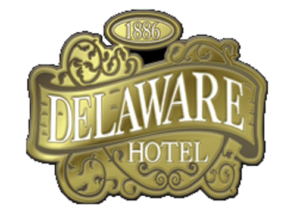 700 Harrison Ave.
Leadville CO, 80461
PHONE: 1-800-748-2004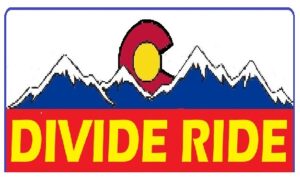 SYNOPSIS:
4 Day Adventure Ride on the Divide – July 7-10.

Eleven + Mtn Passes.

Show up in Colorado Springs on Thursday July 6.

DAY 1 – Ride from Colorado Springs Airport, around Pikes Peak on old Railroad Lines to of mining town of Victor, down Phantom Cyn to Temple Cyn Park.

To Cotopaxi, then ride through the high plains and drop down into the old railroad town of Salida.
DAY 2 – Ride over Aspen Ridge to Trout Creek Pass. Then over Weston Pass, the road to riches, to Independence Pass.

Arrive in Aspen for Lunch. From Aspen, ride the jeep road Hagerman Pass to spend the night at the historic Delaware Hotel in Leadville.
DAY 3 – Ride offroad from Leadville. Then down the Arkansas river valley on old RR Lines, to Buena Vista.

From BV, take Cottonwood Pass to the town of Tincup and ride over Cumberland Pass to Pitkin.

Then over Waunita and Black Sage passes to the top of Old Monarch Pass.

Down paved Monarch Pass to Sargents, and then up and over the first Railroad line over the Continental Divide on Marshall Pass and back to Salida.
DAY 4 – Ride out of Salida off-road up an old Mountain racetrack to to the South Platte River.

Come out of 11 Mile Canyon and ride off-road thru Florrisant to Divide.

Off-road to Woodland Park and ride down Rampart Range road to Garden of the Gods.

From GOG you can ride up Pikes Peak. Your choice, then ride Gold Camp road to Cheyenne Canyon, and back to the COS Airport.
This is an Epic 4 day adventure with over 70,000 ft of elevation gain.

11+ Mtn Passes on all the dirt road short or long cuts laid out by our local experts.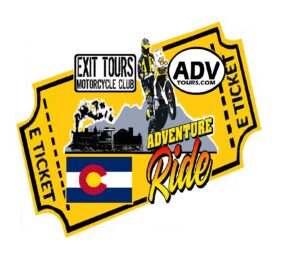 Ride over Moutain Passes you've only heard about:
Victor Pass*
Trout Creek Pass

Weston Pass
Independence Pass*
Hagerman Pass
Mosquito Pass**
Weston Pass*
Cottonwood Pass*
Cumberland Pass
Waunita Pass
Blacksage Pass
Old Monarch Pass
Monarch Pass*
Marshall Pass
Pikes Peak (Not a Pass)*
Over 70,000 feet in elevation gain in 4 days
* = Paved
**=Alternate Tough loop on Day 3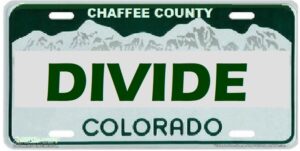 Club membership for this 4 day ADV ride is $425 and includes:

Luggage portage, chase truck & trailer, phone compatible GPS tracks.

Discounted lodging, several meals, T-Shirt, stickers & finisher pin.

Local Support.

Secure truck parking @ the Colorado Springs Airport.

We will have a riders meeting each morning, but you leave when you wish and ride with whom you want.

T

his is a super fun ride with spectacular scenery every day.

If you want to see and experience the Heart of the Rocky Mountains, this is one hell of an opportunity..
CONTINENTAL DIVIDE ADVENTURE