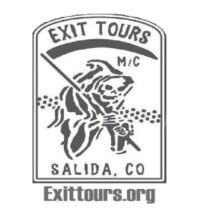 Step up your adventure game with Exit Tours Motorcycle Club's Adventure & Dual Sport Rides.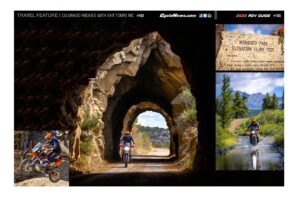 Here's what sets our multi-day excursions apart:
Immersive Routes:
While others circle the perimeter, we lead you straight into the Rocky Mountains' core. It's not just a ride; it's an encounter with nature that combines semi-challenging trails and awe-inspiring landscapes, promising an unforgettable adventure.
Intimate Group Dynamics:
Limited to just 25 participants, our Adventure rides foster a sense of community. You're not just another face in the crowd; you're part of a close-knit tribe of adventurous souls, united by the thrill of the ride.
Explore Iconic Landmarks:
We've handpicked routes that showcase the Rocky Mountains' hidden treasures—serene mountain lakes, captivating valleys, old Railroad lines and more. These are sights most people don't get to see, making the experience truly unique.
All-in-One Package.
Phone compatible GPS-enabled tracks, emergency backup, gear portage, and some meals are all part of the deal. Plus, you'll receive a keepsake T-shirt and pin to remember this extraordinary journey.
Your Ride, Your Rules.
Whether you prefer camping or lodging, fast or slow, our trips offer the flexibility to make the experience your own. With Phone compatible GPS-supported tracks, you're free to ride at your own pace, liberated from a tour guide's schedule.
Uncompromising Safety:
Safety isn't just a word for us; it's a commitment. That's why we promote the Buddy System and provide curated, local expert-approved routes. We're about thrills, but never at the expense of your well-being.
Cost-Effective Membership.
For $425, become a club member and access our exclusive rides. We even offer discounted rates for repeat adventurers. Our premium 7-day COBDR ride, an ultimate riding challenge, is also reasonably priced at $700. And check out our rides in Baja and Cuba.
Accept the Challenge.
If you're looking for a ride that lets you bypass challenges, this isn't for you. We will to test your mettle on, offering routes that require skill and perseverance, giving you not just a journey, but a meaningful accomplishment. But we do offer ways around difficult sections.
Ready to redefine adventure? Join Exit Tours MC Adventure Team.