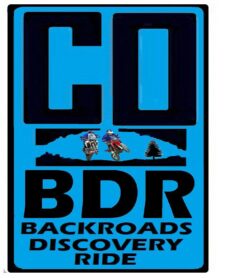 Colorado Backroads Discovery Ride Adventure +



AUGUST 24 – 31 2023
SIGN-UP OPENS JAN 1 2023

Have you ever wanted to ride your Adventure Motorcycle on a Colorado Backroads Adventure +?
From Cortez, Colorado near the 4 Corners to the Wyoming Border ?
Exit Tours MC of Salida, CO. will host a 7 day supported ride from Cortez, CO to the Wyoming border over the last week of August 2023.

The ride starts on Friday August 25 near the 4 Corners and finishes on Thursday August 31 at the Ladder Ranch on the Wyoming Border.

Arrive at the Ute Mountain Casino in Cortez, CO. on Thursday August 24
The COLORADO BACKROADS DISCOVERY RIDE ADVENTURE + is from Friday AUGUST 25 TO THURSDAY AUG 31 2023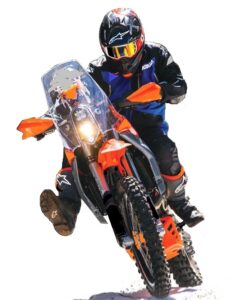 Why is this Ride called Adventure + ?
Because Day 7 includes the Red Desert X Loop of the Wyoming Backroads Discovery Route.
The concept of this ride is to make it easier for you to ride your own motorcycle on the Colorado Backroads Discovery Route from Cortez, CO. to the Wyoming border.

Support on the route for 7 days

Dialed-in Phone compatible GPS Tracks

Breakfast available every morning

Prearranged Camping or Lodging locales

Gear portage so you may ride unencumbered

Transport of an Ice Chest, cot & chair, plus your camping gear

BBQ & Kitchen Set-up when camping so you can cook if you wish

Club supplied utensils & condiments

Camaraderie of Like-minded individuals

Transport your gear back to your truck at the start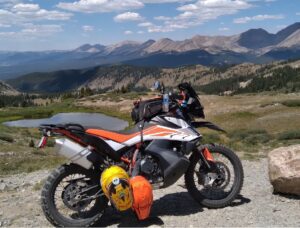 Colorado offers some of the tallest mountains passable by a motorcycle in North America.
With several passes over 12,000 feet, there is no shortage of views on this route.

You may experience shortness of breath while taking in the sights in the thin air of Ophir, Corkscrew, Hurricane, California, Cinnamon, Cumberland, Cottonwood, Weston and Hagerman passes.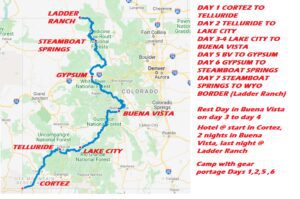 Beginning near the four corners location where CO, AZ, NM and UT intersect, this 800 + mile route winds its way north through the Rocky Mountains to the Wyoming border and the Red Desert X- loop.
The terrain includes dirt roads with rocks, sand and even a few water crossings to keep things exciting.

The Club will insist that all riders use the

BUDDY SYSTEM

The CO BACKROADS ADVENTURE RIDE will stage, lodge & park on Thursday Aug. 24 and start on Friday Aug. 25th at the Ute Mountain Casino between Cortez and 4 Corners.
Where s

ecure truck parking is available.




CAMPING and LODGING DAYS
Camp on Days 1, 2, 5 & 6.

The club will drop your bags at a Hotel on the route if you wish


Lodging reservations at the start and on Days 3, 4, 5 & 7

Day 4 is a Rest Day



OVERNIGHT CAMPING OR LODGING LOCALES:
Start Ute Mtn Hotel & Casino
DAY 1 TELLURIDE Last Dollar CG – Friday

DAY 2 LAKE CITY Mill Creek CG- Saturday

DAY 3 SALIDA – Ponderosa Lodge Fire Camp on Sunday


DAY 4 REST DAY in SALIDA – Monday (Ride some Mtn Passes not on the 'official' COBDR)

DAY 5 GYPSUM – Sweetwater Canyon -Tuesday

DAY 6 STEAMBOAT SPRINGS- Hahn's Peak Lake Wednesday


DAY 7 LADDER RANCH on the Colorado/ Wyoming border -Thursday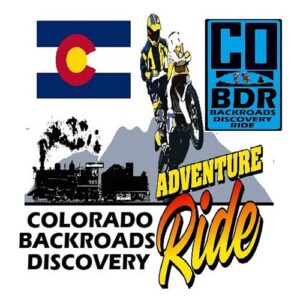 INCLUDED with the CLUB SUPPORTED COLORADO BACKROADS ADVENTURE:
Dinner at the Ute Mountain Casino before the start

Breakfast Available every morning

Dialed-in Ride with GPS phone compatible Tracks

Ride with GPS Club membership
Exit Tours MC membership

Gear & luggage portage

Chase truck & trailer

Local support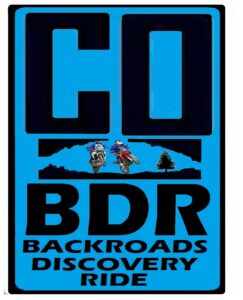 Ride unencumbered by camping gear

Ability to bring an Ice chest

Club will re-supply Ice

Discounted lodging reservations

Predetermined meeting or camping locations

Breakfast Available when camping

Dinner Monday night in Salida


Camaraderie of like-minded enthusiasts

Campfires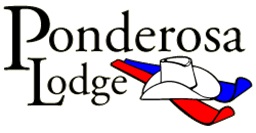 Rest Day on Day 4


Camping or Lodging reservations at the Ponderosa Lodge on Day's 3 & 4

Discounted Lodging reservations

Camping at Lodging Reservations on Sweetwater Canyon in Gypsum on Day 5

Reservations at the Ute Mountain Casino on arrival day and the Ladder Ranch on Day 7

Discounted Lodging reservations at the Ute Mtn Casino on what would be Day 8

Secure truck parking at the Ute Mountain Casino

Chase / portage trailer taken back to Cortez to drop gear

The Camaraderie of Like-Minded Enthusiasts
Bench racing sessions

Colorado Great Divide Adventure stickers

T-Shirt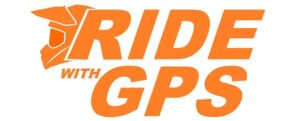 Motorcycle Information
The club suggests a 300 cc to 1290 cc Adventure bike on this 7 Day Colorado Adventure.

This Colorado Backroads Discovery Ride Adventure is for street legal, quiet motorcycles with liability insurance.

You will not need Panniers or saddle bags.
A backpack and a tank bag should suffice.
Please see this Page on RIDE PREPARATION
Page on Colorado OHV Stickers

The COST of the Colorado Backroads Discovery Ride ADVENTURE CLUB SUPPORTED RIDE:

Cost of Club membership for the COLORADO BACKROADS DISCOVERY RIDE ADVENTURE:


$700 when Signing-Up for a 7 Day supported adventure from Cortez to the Wyoming Border

Lodging and any camping fees are Not included.
Sign-Up is Limited to 25 Riders

LODGING:

Link to Utemountaincasino.com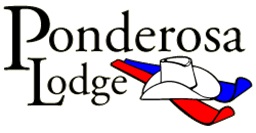 Link to the Ladderranch.com

Start Locale Link on Google Maps:
3 Weeminuche Dr Cortez, CO 81321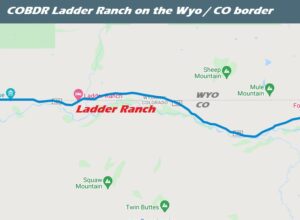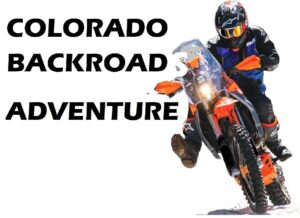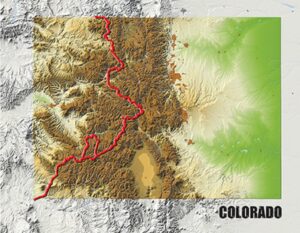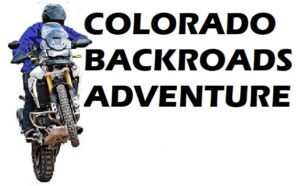 Colorado Backroads Discovery Adventure