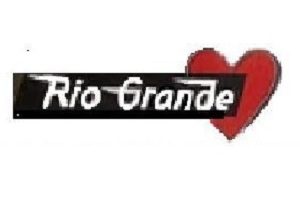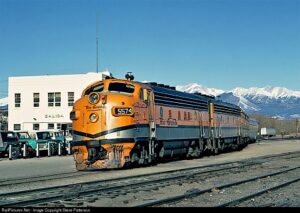 Why should you care about old railroads?
Exit Tours MC uses the majority of these old Railroad Right-of-Ways to traverse the Rocky Mountains.
COLORADO RAIL HISTORY LINKS
Great Colorado Railroad history on this page:
Specific info on the Tennessee Pass, Poncha Junction, Maysville, Monarch & Monarch Pass and Marshall Pass sections of the Denver, Rio Grande & Western.

The Valley line thru the San Luis Valley to Alamosa. Salida.

The Royal Gorge and the Denver to Pueblo Mainline.

Some History on the Colorado Midland Railroad, which includes dome interesting facts on Hagerman Pass.
A brief history on the Colorado Springs & Cripple Creek District Railroad and short link on the Florence & Cripple Creek Railroad up Phantom Canyon.
A Link to the Denver, Southpark & Pacifistic Historical Society and a Wikpedia link on the DSP&P

Good article on Salida's and Chaffee Counties Railroad History.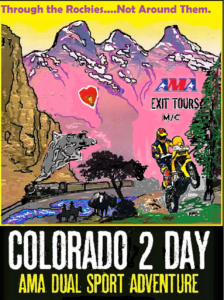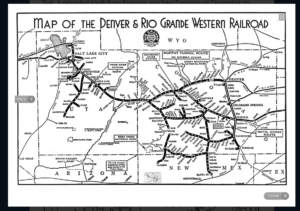 Some of the Old Railroad Passes we ride in the Heart of the Rockies Include:
The Alpine Tunnel Loop, which remains the highest Railroad tunnel ever bored thru the Rocky Mountains.
Marshall Pass, the first Railroad line over the Continental Divide.
Trout Creek Pass, which hosted both the Denver, South Park & Pacific and the Colorado Midland Railroads.

Hagerman Pass between Aspen and Leadville

The Colorado Midland from Buena Vista

The Colorado Midland from Woodland Park


The Colorado Midland in 11 Mile Canyon

The Cripple Creek & Victor Line which was turned in Goldcamp Road

The Florence & Cripple Creek Line that was turned into Phantom Canyon

The Monarch Spur

The Chili Line in Northern New Mexico

The Gun Barrel over Poncha Pass
LINKS TO HISTORICAL RAILROAD INFO around the Crossroads of the Rockies from:
DENVER & RIO GRANDE.NET
You will have the opportunity to ride on or over most of these historical Rail Lines.
Salida Archives
1926 Granite Train Wreck on the Tennessee Pass
DENVER & RIO GRANDE.NET LINKS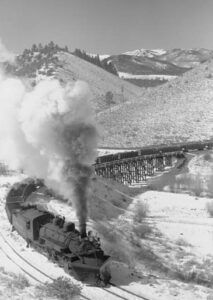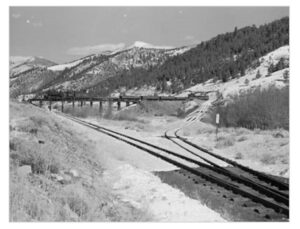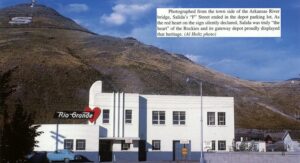 Heart on the Sign signifies your in the Heart of the Rockies