HAVE YOU EVER WANTED TO RIDE IN COLORADO?
• But don't know where to ride?
• Or stay, eat or get fuel?
• Do you want to ride trails & Mountain Passes you've only heard about?
Or just want to go riding somewhere different?
We may have the answer.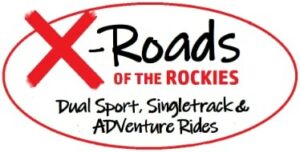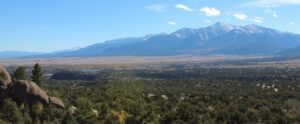 X-Roads of the Rockies is a combined Dual Sport, Singletrack and Adventure ride in the Heart of the Rocky Mountains

Thursday Aug. 15th thru Tuesday Aug. 20th
Chaffee County Fairgrounds at the Crossroads of the Rockies in Salida, Colorado
20+ Loops. GPS tracks, 5 nights of camping, 5 meals, beverages, Ride with GPS membership and a finisher pin are Included
  Camaraderie & Local Support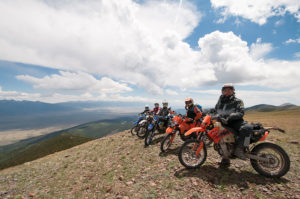 Dual Sport Ride @ 12,000 feet
Dual Sport are challenging or easy, your choice.
---

True Adventure
ADV loops are Adventure Bike suitable terrain,  you may spend all day riding. 
ADV loops include multiple Mountain Passes. Pavement, Dirt Roads. Some ADV loops include 2 Track & Jeep Trails.

---
Continental Divide Singletrack
We provide access to trails, terrain and to creative routes you would otherwise not find.
We help you access some of the most spectacular trails and passes in the Rockies in a little known area of the Rocky Mountains.
You will not ride to Dead-Ends on our routes. All of our routes loop.

If that sounds good, continue reading on More Info…
---
Our Playground is Vast!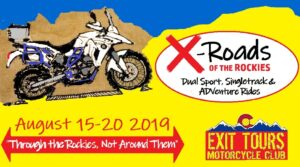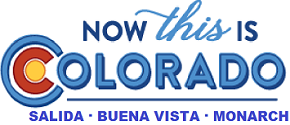 ---

This message is only visible to admins:
Unable to display Facebook posts
---