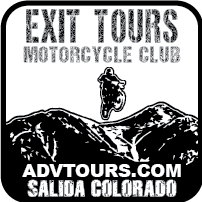 "COME RIDE WITH US"
Team @ 12,000 feet on Whale Hill. San Luis Valley @ 8,000 feet in the valley floor.
Welcome to ADV Tours dot com
We are your Go 2 site for Exit Tours MC's Adventure Moto Tours & Camps with lodging in the Rocky Mountains . Exit Tours MC hosts club events in the most scenic and adventurous riding areas the Western US has to offer. 
Any Competent rider is welcome to join us. You automatically become a member by joining one of our tours with no other club membership requirements.  Exit Tours MC provides access to trails and terrain you would otherwise not find. 
We provide custom routing and support including meals and lodging based on your wants and needs. We help give you access to some of the most spectacular trails and terrain the Rockies have to offer in a little known area of the Country.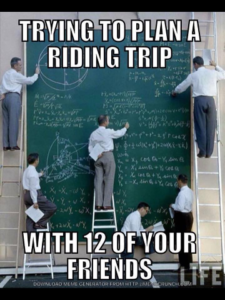 Setting up a riding trip with 12 of your friends is Like Herding Cats. Our Goal is to make it easy for you to ride in the Rocky Mountains.
We have Exclusive Lodging set up you couldn't obtain on your own. Meals included or for purchase. Hot Springs Passes, planned Fuel Stops and maps or GPS tracks. We can portage gear and fuel and allow you to ride without bulky panniers or overnight gear.
Ride a Variety of Challenging to Semi-Challenging routes through the Heart of the Rockies and even into New Mexico.  Our Outriders have  SPOT Find- Me Transponders and Sat Phones for your Safety.
Please see more info on our ADV Moto Tours and Camps below or  Click Here for our contact information with any questions you may have. 
ADV Moto Tours and Camps with 2-3 days of Riding in Epic Lodging locales and Hot Springs in the Heart of the Rocky Mountains. One round in Truth or Consequences, New Mexico.  2 Dual sport rides this Spring and Summer.

If you would love to ride in the Rocky Mountains on seldom used routes, or just want to spend a weekend riding and playing – We have the answer!
Lodging at Hot Springs or Rustic Lodges with Hot Springs passes and meals included where applicable.

Ride with Like-Minded Enthusiasts.

Out-Riders with safety communication and chase truck available.

Ride over Multiple Fun Mountain Passes in the Heart of the Rockies
Exit Tours Motorcycle Club will hold:

Click on Red Links for MORE INFO on Each Specific Ride:
Offroad Champions Erik Nijkamp wheelies his Husqvarna on a Dual Sport ride
Cutty's Resort on Hayden Pass with the Sangre de Cristo Wilderness in the background
The concept behind these Tours & Camps is short 2 or 3 day weekends.
If that sounds good, continue reading….
Exit Tours MC's Matt Taber standing in front of 12,000+ foot Hancock Pass
Team at the Chaffee County Fairgrounds @ 2012 X-Roads. Continental Divide in the Background
The Dual Sport Rides are not quite Enduro's, and use as little pavement as possible to tie dirt sections together.
You will be challenged on the Dual Sport Rides. Challenged, but Fun…
FMB on Mosquito Pass
The 5 Day Hot Springs ADV Moto Tour in September will be the opportunity of a Lifetime to ride in the Heart of the Rockies, over Multiple Mountain Passes and stay at Hot Springs every night in the Rocky Mountains.
The Hot Springs Tour on the Continental Divide is an Exclusive, All-Inclusive ride for larger Adventure Motorcycles. And should prove to be Epic.
dirt road in Bonanza, Colorado
The playground of the X-Roads of Rockies, Hot Springs Tour &  2 Day Hot Springs Adventure Tours & Camps is among the densest concentration of High Peaks and Passes in North America. If you want True Adventure, Come Ride With Us
The Five 2 Day Adventure Moto Tours & Camps in 2018 will visit 5 iconic and historic Hot Springs on separate epic weekend Journeys through the Rocky Mountains.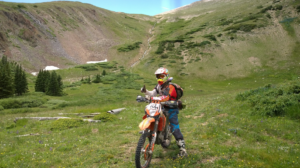 These 2 day ADV Moto Tours  & Camps  and rides in the Heart of the Rocky Mountains will be semi-guided tours with outriders & a chase truck available.
These Tours & Camps are not for the Faint of Heart and not for beginners. KLR 650s or smaller Foo Foo bikes are not recommended.

X-Roads Dual Sport Stragglers at the Tomichi Creek Trading Post, in Sargents, Colorado
Jack Walton 0n the Rainbow Trail
The "High Adventure, No Hassle" approach includes plenty of riding on mountain two-track  and dirt & gravel routes mapped by our local experts.
And the camaraderie of like-minded enthusiasts.
If the group wants a Challenge, we can do that. Nothing you cant get over, no ledges of crazy stuff, but we can come up with a Challenge. 100 miles or 300 miles.
How much do you want to ride? 125 + Miles a Day?
Sunset on the Continental Divide
Whatever you want , we can come up with it. Our Playground is Vast!


Singletrack from the Tomichi Creek Trading Post
Old Mine in Bonanza, Colorado
The Best of the West, Scenic Passageway to History in Gunnison County
Quite possibly with no exaggeration the Rocky Mountains in this region could be called the rooftop of North America. With eight peaks reaching over 14 thousand feet, the Collegiate Peaks near Chaffee County are some of the highest peaks in the Continental United States.
Expect a few Water crossings in the Rocky Mountains
The peaks and passes form the backbone of the Rocky Mountains and the Continental Divide and the headwaters and watersheds of 4 major North American rivers. The Arkansas, Colorado, Rio Grande & Platte Rivers.
Suzuki DR 650 @ over 12,000 on the Continental Divide at Hancock Pass
The destination Hot Springs of the 2 Day ADV Tours & Camps  and the 5 Day Hot Springs Tour are known for their healing wonders and are set in a mountain paradise.
Riverbend Hot Springs on the Rio Grande River. Truth or Consequences, NM
Around the turn of the century, during the Golden Age of Mineral Spas, these spas and this area was referred to as a Natural Mountain Paradise and the spas were known for their Natural Healing waters.
Steam Engine @ the Palisades on it's way to the Alpine Tunnel
Historically the canyons and passes we will travel have provided the only routes through the Rocky Mountains for trains and automobiles. The 2 track provided access for prospecting at Mines and for logging.
The engineering required to get Trains over and through the canyons and passes was the most difficult feat within the entire Continental US Railroad system.
"Now This is Colorado", Chaffee County, Colorado
Event organizer Exit Tours Motorcycle Club is based in Salida, Colorado
The 8 Tours combined, have access to over 20 mountain passes
Each weekend 2 Day Tour & Camp is Limited to 12 participants, so you won't get lost in a crowd
The 5 Day ADV Moto Hot Springs Tour is limited to 20 riders because of Lodging Parameters
The Cali Dual Sport is limited to 40 because of Lodging Parameters
The X-Roads of the Rockies is Limited to 75 because of USFS Club Ride Regulations
NOTE: Camping is the only included Option @ X-Roads and the San Andreas 300
Exit Tours MC's Larry Heschke on a smooth section of Singletrack in the Rocky Mountains
Single Occupancy Lodging is included at all locations where Lodging is offered, with the exception of Tomichi Creek, which is shared Lodging

Club membership is included with Signing -Up
Special Lodging Rates are available for your Significant Other (Except Tomichi Creek)

Hot Springs Tour @ Glenwood Hot Springs
Through the Aspens on the Rainbow Trail
Team Wankers John Hardiman on the Rainbow Trail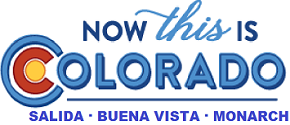 X-Roads in the 50's
Waunita Hot Springs @ Tomichi Dome
Through the Aspens, Not around them
Salida, Colorado has more Historical Square footage than any other Colorado town
10,709 foot Hayden Pass Summit in the Center of the Sangre de Cristo Wilderness
Joyful Journey Hot Springs in the San Luis Valley
Hayden Pass through the Sangre de Cristo Wilderness
Great Sand Dunes National Monument in Colorado boasts the Tallest Dunes in the US
Tomichi Creek Trading Post in Sargents, Colorado
2 Stroke Husky Wheelie in a creek in the summer time
True Adventure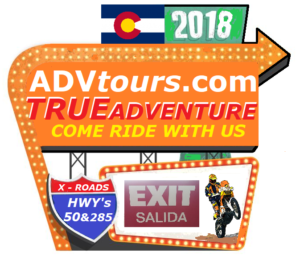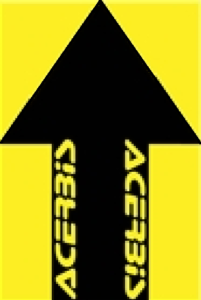 Everybody Likes Wheelies. Right ?