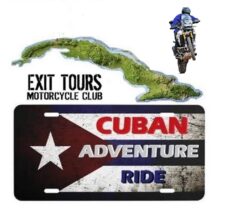 Frequently Asked Questions…

Do we reserve our own flights to Havana?
Yes. It's as easy as booking to anywhere else online.

For example, if you book online with American Airlines, as soon as you tag in Havana as a destination, you'll be prompted to affirm that you're traveling under one of the 12 permissible licenses.

You check "yes" and that's it. End of story.

No other paperwork is required.

Then, when you check in at the airport for your flight to Havana, you'll be asked which of the 12 licenses you're using: answer = "

Support for the Cuban people

"
Do we apply for our own visas?
Yes. The airlines have their own relationships to Cuba tour specialists who can provide the visa.

After reserving your flights, you should receive an email from the airline with a link to their visa provider (some airlines may include the visa in your reservation).

For example, American airlines uses Cuba Travel Services. At any time you can request and pay for the visa online.

Visa'a can also be purchased upon check in ($100) at Miami Airport.
Are we required to get Covid vaccinations?
No. However, we recommend you consult with your doctor ?
Is it advisable to get any other vaccinations?
Hepatitis and tetanus, but consult your doctor.
Do we need an international drivers' license? With a motorcycle endorsement ?
You do Not need an international driver's license.

Your US. driver's license will suffice, but it should include a motorcycle endorsement.
Can U.S. travelers go to Havana for a few days before the ride starts, or stay a few days after the ride concludes?
Yes, US. law provides for anyone under US .jurisdiction to visit Cuba any time they wish, pre-approved as long as they sincerely believe they fulfill one of the 12 license categories and abide by the regulations while in Cuba.

You may do so for as many days as they wish.

Everyone is pre-approved (and no paperwork is required) under the "Support for the Cuban people" license.

Which requires that you stay at private B&Bs and dine at private restaurants while in Cuba.

Therefore, you can choose to book your own flights to arrive/depart on any day before or after the trip.
What about medical insurance and emergencies?
Your airline ticket includes medical insurance for medical services provided while in Cuba.

Of course, it's always wise to obtain medical evacuation insurance, such as

Medjet assist.

Proof of insurance is provided by a red stamp on your boarding pass to Havana.

This should be retained and carried on your person at all times while in Cuba.
Can I use my credit cards in Cuba?
No, US law prohibits use of credit cards in Cuba.

You'll be operating on a cash only basis.

We recommend you carry $600-1000 in small bills ($1,5,10,20s) for 9 days in Cuba.
Some cash in a throwaway wallet and in some your real wallet in your backpack or tankbag, or your luggage.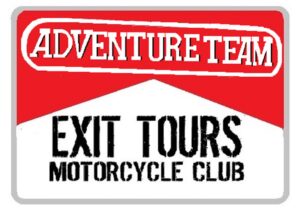 RED BUTTONS ARE LINKED