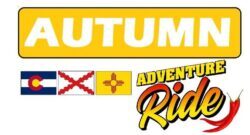 LODGING INFO for the Autumn Spanish Border Adventure Ride
At the ELKHORN LODGE Sept 21

To the OJO CALIENTE HOT SPRINGS Sept 22

And in TAOS, NEW MEXICO Sept 23

START TIME: 8 AM to 9 AM on Friday Sept 22

START ADDRESS:
2663 S. Highway 84,
Chama, NM 87520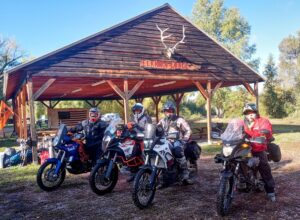 Gear Portage is Included with the Ride
For the Autumn Spanish Border ADV ride you will need to contact the Elkhorn Lodge in Chama, NM
The Club has asked that Lodging be held for the group on Thursday Sept 21
And Sunday Sept 24 if you wish.(Recommended)

Camping is included on Friday Sept 22 at Ojo Caliente Hot Springs

Contact the Sagebrush or your choice of Lodging in Taos on Saturday Sept 23
The ride will conclude at the Elkhorn Lodge in Chama, NM on Sunday Sept 24
The club will host an after ride Dinner Sunday Night at the Elkhorn Lodge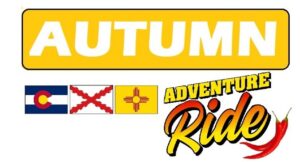 Autumn Spanish Border
PLEASE FIND LINKS AND PHONE NUMBERS BELOW for LODGING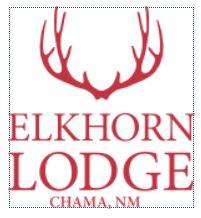 Call the Elkhorn Lodge, mention Exit Tours and reserve a room or a Cabin.
PHONE: 575-756-2105
Thursday: Sept 21 & Sunday Sept 24 (recommended)

We will stage and stay in Chama, NM on Thursday Sept 21.
CALL the Elkhorn Lodge in Chama to hold a room for you on Thursday Sept 21
We have made discounted lodging reservations

Mention Exit Tours when making reservations with your CC.
DO NOT BOOK ONLINE.
Mention Exit Tours. Sept 21

Dinner on Thursday evening and Breakfast Friday morning is included in Chama.
The ride will commence in Chama on Friday Morning Sept 22 with a Riders meeting at 7 & 8 AM
(You only need attend 1 meeting)

Google Map LINK to the Elkhorn Lodge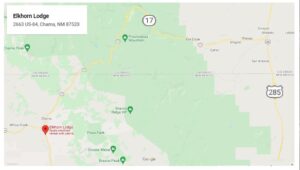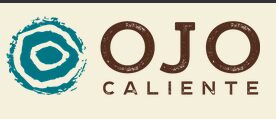 Ojo Caliente Mineral Hot Springs Friday Sept 22

We have reserved 10 large camping spots, included with the ride.
If you would like a room, please call Ojo Caliente Resort. 877-977-8212

Ojo Caliente also has permanent nicely set-up Airstream Trailers for rent.
While other Hot Springs may claim to be Resorts…
Ojo Caliente Mineral Hot Springs truly is a Top Shelf Hot Springs Resort.
Camping will be in the resort Campground at Ojo Caliente
The Club will portage your camping gear to Ojo Caliente and your overnight gear to Taos.
The Club will also transport a medium size Ice Chest for you.
Since the club will transport your Ice Chest, you could BBQ Friday at the Hot Springs on Friday.
There will also be a 'Community' ice chest available.
The Club will provide a BBQ, condiments and utensils.
There is a restaurant and wine bar at Ojo Caliente.

Reservations are required for Dinner at the Restaurant. 877-977-8212

Dinner and Breakfast is on you at Ojo Caliente.
Soaking in the Mineral Hot Sprigs is not included, but campers do receive a 20% discount for soaking.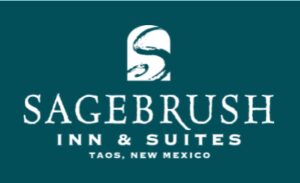 We have asked that 15 rooms be held at a Great Discounted Rate in the Historic Courtyard at the Sagebrush Inn.

Saturday Sept 23
Call this number and talk and ask for Lou – 575-425-7011
Lou Birkel
Sagebrush Inn Sales Manager
575-425-7011
specialevents@sagebrushinn.com
The ride Headquarters in Taos is the Historic Sagebrush Inn for Saturday Sept 23.

The Sagebrush Inn has an excellent patio, restaurant and bar.

Call for the Discounted Rate

You may stay anywhere in Taos you wish.