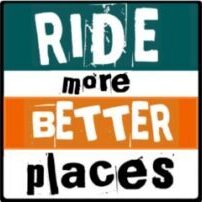 For 2024, Moto Journalist Christopher Baker will Guide Exit Tours MC's Eastern Cuban Adventure along with Profil's Luis Enrique from Mid-May.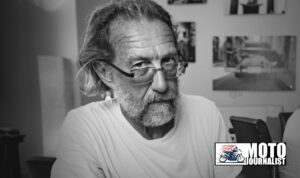 Mr. Baker is the man responsible for the routes, lodging and restaurants choices on the Western Cuban Adventures with Exit Tours MC in January of '23 and for 3 Cuban Adventures rides in 2024 in both Western and Eastern Cuba.
Christopher Baker — Moto Journalist and the Lowell Thomas Award 2008 'Travel Journalist of the Year'—has written and photographed for more than 200 publications worldwide, from CNN Travel and Conde Nast to National Geographic Traveler, Playboy and Penthouse.

Chris Baker on his National Geographic and similar Cuba Motorcycle Tours programs:
"Our motorcycle groups are always a mixed bag of clients.
A huge percentage of Cubans remain loyal to Castro and the Revolution, but fortunately Cubans of all persuasions LOVE Americans, and go out of their way to show it.
While no Republican is going to return home converted politically, almost everyone I've ever had on a tour goes home appreciating Cuba after having had a fantastic experience."
Chris has contributed frequently to such motorcycling publications as Adventure Motorcyclist, Australian Road Rider, BMW Motorcycle Magazine, Motorcyclist, Rider, Roadrunner, et al. and has reported on motorcycle touring in destinations worldwide, from Croatia to Cuba.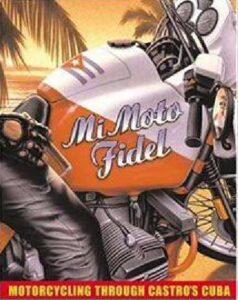 "Simply stated, Cuba is one of the most fascinating, complex, misunderstood, culturally vibrant, and exciting countries on Earth. Almost every U.S. citizen who visits falls in love with the place, regardless of politics."
Christopher P. Baker, Moto Journalist & National Geographic acclaimed Cuban Expert
Some of Mr. Baker's books include Mi Moto Fidel: Motorcycling through Castro's Cuba (National Geographic Adventure Press), Moon Cuba Guidebook and Harley-Davidson: Engines & Evolution
Christopher is a Getty Images and National Geographic contributing photographer.
His images have graced the covers of dozens of magazines, calendars, books, and major U.S. and international newspapers
In 1996 Christopher shipped his BMW R100GS motorcycle to Cuba and rode 7,000 miles during a three-month journey to research the Moon Cuba guidebook.
His award-winning literary travel book–Mi Moto Fidel: Motorcycling Through Castro's Cuba–describing the journey was published by National Geographic Adventure Press and was named 'Travel Book of the Year'.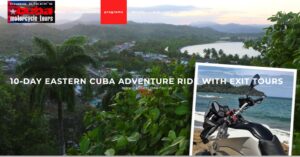 In 2013, Christopher led the first group of U.S. motorcycles through Cuba end-to-end since the 1959 Revolution.
He has since led many more than 100 group tours in Cuba for the BMW Rider Academy of Turkey, Bob's BMW of Maine, MotoDiscovery, National Geographic Expeditions, and Lindblad Expeditions, among others.
Baker frequently led motorcycle tours of Cuba for Edelweiss Bike Travel and still leads custom group tours of Cuba.
Christopher has appeared on ABC, Al Jazeera, BBC, CCTV, CNN, Fox TV, MSNBC, National Geographic Channel, NBC, NPR, Sirius XM Radio, and many other nationally syndicated programs speaking about Cuba, Costa Rica, Colombia, travel, and adventure motorcycling
Christopher is an engaging speaker and frequently presents about motorcycle touring in Cuba at BMW and Harley-Davidson dealerships, plus such events as the BMW Motorcycle Owners Association International Rally and Horizons Unlimited, et al.
Please see this Tab for Info on Baker's sidekick with Profil in Cuba Luis Enrique:

You can read more about Mr. Baker here:
https://christopherpbaker.com/

Two 9 Day Cuban Adventures in the Early Winter of '24:
LINK to MORE INFO on two 9 Day Cuban Adventures in Western Cuba in the northern winter of 2024:
10 Day Adventure in Eastern Cuba in Md-May with Chris Baker as a Guide: