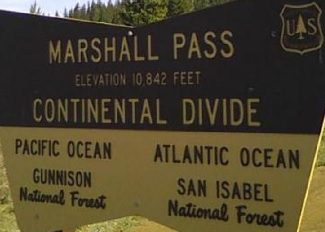 Marshall Pass and Denver & Rio Grande Railroad History
Marshall Pass is a mountain pass on the Continental Divide at an elevation of 10,842 feet in south – central Colorado.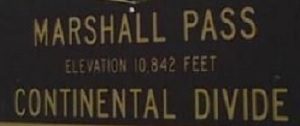 It lies on the Continental Divide between the Sawatch Range to the north and the Northern San Juan's to the south and the Sangre de Cristo's to the Southeast.
The pass is part of a back country dirt alternative to U.S. Highway 50 between Salida and Gunnison to avoid Monarch Pass.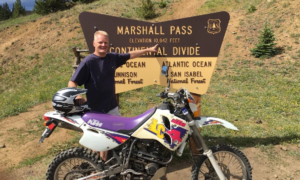 The Continental Divide Singletrack trail ties into Marshall Pass from Monarch Pass.
Poncha Creek ties into the Rainbow Singletrack Trail from the top of Marshall Pass.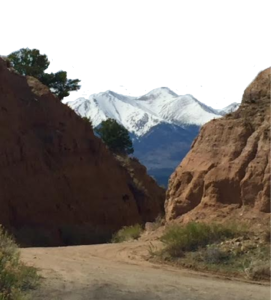 Railroad cut on Poncha Pass
D&RG Railroad History
Marshall Pass Route was the Denver & Rio Grande railroad's original narrow gauge mainline through the Rocky Mountains westward.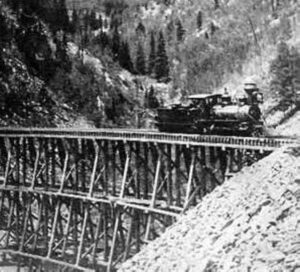 The Marshall Pass line was a narrow-gauge, with rails just three feet apart.
Which allowed for a tighter turning radius in the switchbacks climbing the over the high mountain passes but meant smaller cars and smaller freight loads.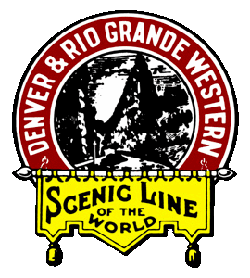 Construction on the railroad started from Salida in the middle of September 1880, and soon reached Poncha Springs.
The line roughly followed an old toll road that had been laid out by Otto Mears and purchased by the Rio Grande to facilitate construction.

Marshall Pass in 1890
In 1881, the railroad line was completed before the Denver, South Park and Pacific Railroad completed the Alpine Tunnel from Hancock Pass, so it was the first crossing of the Continental Divide by any railroad.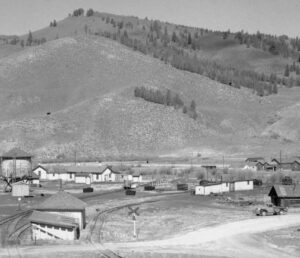 The line reached Sargents, Colorado in August 1881.
After the standard gauge line was built over Tennessee Pass above Leadville to Grand Junction, the Marshall Pass line became a local route.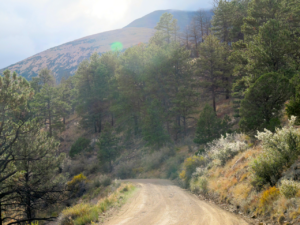 The route was formally abandoned on Dec 9, 1953.
Between Mears Junction and Sargents, the roadbed was turned into a gravel road over Marshall Pass in 1962.

The Tomichi Creek Trading Post sits at the bottom of Marshall & Monarch Pass on Hwy 50.

Fuel, good food and beverages are available at theTrading Post.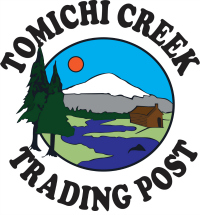 When William Marshall first crossed the pass, he realized that it would be a good route for a road, and shortly after this, a company was organized to build a toll road.
The Marshall Pass Toll Road was completed in 1878, with stagecoach service from Gunnison to the Arkansas River where it connected with the Denver and Rio Grande Western Railroad.

The new road at the pass summit was barely passable, and the grades on both sides of the pass were reported to be very steep.

Today Marshall Pass is around a 4% grade most of the way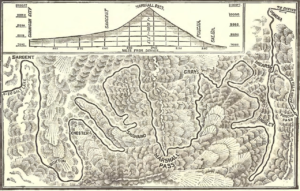 Marshall Pass Map 1890
The Marshall Pass line saw the daily Shavano passenger train until closure in 1953.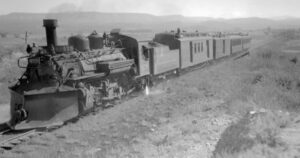 Marshall Pass is just a few miles south of Monarch Pass, and in fact, both were considered as potential routes for U.S. 50, with Monarch Pass ultimately being chosen.