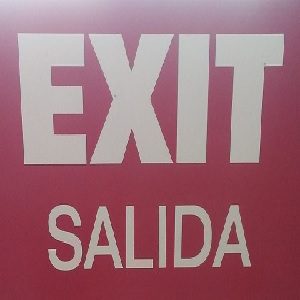 ABOUT EXIT TOURS MC
Exit Tours Motorcycle Club is called Exit Tours because it is based in Salida, Colorado where the Arkansas River 'Exits' the mountains and because Salida means 'Exit' in Spanish.
'Tours' because we tour the mountains.

The club has been hosting a Dual Sport ride from the Chaffee County Fairgrounds most years since 2012.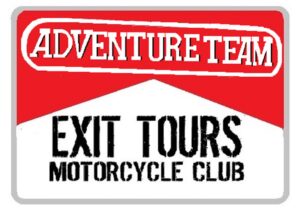 There is no qualifying or probation period to become an Exit Tours Motorcycle Club member.
There are no required meetings, work days or politics associated with your membership — just join and ride!
Our club's aim is to share fun riding experience with motorcyclists by sponsoring various fun events like:
Trail Rides, Dual Sport Rides and Adventure Rides in the West.
To work with the United States Forest Service (USFS) and BLM on mutually beneficial projects.

The Club had Adopted Greens Creek and we maintain trails in the National Forest.

Exit Tours MC is a Colorado Non-Profit

Exit Tours Motorcycle Club participates in charitable causes.

We donate time and funds to local charities as determined by the membership.
________________________
________________________
Board of Directors of Exit Tours M/C
EXIT TOURS MOTORCYCLE CLUB CHIEF INSTIGATOR AND CLUB PRESIDENT
Michael Brown (FMB)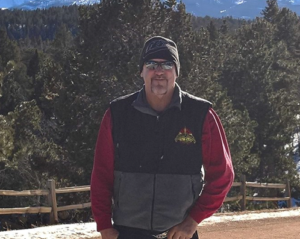 Mr. Brown has been putting on Motorcycle events since the Mid-80s
P

romoted the D-36/37 Leapin' Lizard Enduro with the CCMA in Ballinger Canyon for 7 years in the late 80's early 90's.

President of the Central Coast Motorcycle Association (CCMA) for 7 years in the Late 80's and Early 90's

Ran the Hangover Hare Scrambles near Pozo with the CCMA in the La Panza National Forest on New Year's day for 10 years in the 80's-90's.




Conceptualized and promoted the Last D-36 MX series and the High Mountain MX in Pozo at Mike Beanway's Ranch & Shandon Lions MX with the CCMA in the 90s.

Worked with SRO Pace Motorsports on West Coast Supercross and promoted D-36 Shorttrack at Santa Maria Speedway.

Worked with Top riders on sponsorship Opportunities.
Worked with Trail Riders of Houston on National Hare Scrambles and with Burl Hughes on National Dual Sport events in Big Bend, Texas.

Worked with Erik Nijkamp and OffRoadChampions.com on Rocky Mountain Super Enduro's in 2015 & 2016.

Conceptualized Exit Tours MC in 2011 and has run Dual Sport and Adventure rides since 2012.

Drove a Semi for NBC Sports to the 1st Three rounds of the 2017 AMA Outdoor MX Nationals.
In early 2018 Mike and the Team put on the San Andreas 300 in Central Cali which was enjoyed by all who participated.

From Pozo to Ballinger Canyon.


In late 2020 inspite of the Covid Panic Mike and the Team put on X Roads from the Chaffee County Fairgrounds and the Las Vegas 300 around the Las Vegas Loop.

From Pahrump to overnight at the Hoover Dam Lodge in 2020.

From the Hoover Dam Lodge to overnight Pahrump in 2021.

In 2021 we put on 12 fun club rides

In 2002 we'll put on 12 rides

For 2023 the club has 14 rides scheduled

\

Exit Tours MC had adopted Greens Creek in the San Isabel National Forest since 2012.

Mr. Brown works in the Energy industry when not playing with Motorcycles and lives in Divide, CO.
Michael Brown, Chief Instigator – ETMC
Contact Mike at exittoursmc@gmail.com or 719-649-8530
________________________________
Exit Tours M/C Vice President
Craig Anderson Salida, CO.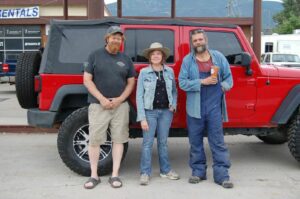 Mr. Anderson on the left owns AMC (Anderson Motor Company) in Salida on Hwy 50.
Directly on the TAT (Trans America Trail).
AMC, also known as Rocky Mountain Jeep Rentals

www.rockymountainjeeprentals.com is one of Colorado's Premiere Jeep Rental Companies.

Craig rents jeeps and motorcycles, and is all about customer service and a fair price.

Rocky Mountain Jeep Rentals also has a full time mechanic on Duty.

Exit Tours MC has used AMC as our exclusive supplier of trailers, SUV's and campers for years.

Craig is a great addition to Team ETMC.

Craig knows motorcycles and all the best roads and trails in a 6 county area in the Heart of the Rocky Mountains.
Craig can be reached at Craig@rockymountainjeeprentals.com or at 719-539-3088
__________________________________
ETMC Board of Directors
All ETMC Board Members can be reached on Facebook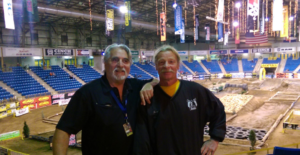 Ron Gardner is an Expert Trials rider and a Husaberg enthusiast.
Ron was the first Husqvarna Dealer in Colorado Springs.

Ronnie is a longtime supporter of Colorado Motorcycle events.

Ron has a new Gig he calls Kvarnaberg Motors.
_____________________________
Joe Walton has been a Trail riding enthusiast since 1997.
Joe is a local PRO hare scramble racer.
Joe's family owned Tomichi Creek Trading Post for many years and he knows all the trails.
______________________________
Donald Holt is a lifelong motorcycle rider and enthusiast who cooks a very mean BBQ.
Don lives in Buena Vista, Colorado.
_____________________________
Dudley Fecht is another lifelong motorcycle rider and enthusiast.

Dudley is very active with the USFS, lives in Nathrop, CO and owns several Motorcycles.
____________________________
Larry Heschke – Paso Robles, Cali.
The club president has known and ridden with Larry Heschke since 1978.

Stand-up guy. Family Man. Empty Nester. Not a 'yes' man by any means.

Solid Enduro Rider. Union Plumber in San Luis Obispo, CA Local. Nuclear Quality Welder. .

List of Bikes Larry has owned:

76 XR 125, 76 RM 125, 78 YZ 250, 76 GL 1000, 81 HUSKY 250 XC (BEST ONE), 82 250 XC, 85 500 XC (WORST ONE), 78 GS 750 (2), 86 CONCOURS, 86 FJ 1200, O2 WR 426, O6 KTM 300, 08 530 EXCR, 14 5OO EXC, 790 KTM
LARRY SAYS HE WOULDN'T TRADE ANY OF THEM FOR THE MONEY BACK
_________________________________________
Scott Drobnick
Retired Master Sergeant USMC
23 years of service in the United States Marine Corps.

Security Forces- Infantry- Recruiting – Law Enforcement

Okinawa, Cuba, Germany, Japan, Kuwait and Iraq

Riding since age of 5/ Honda Mini-Trail

Born– Pennsylvania, he lived in Northern Arizona as a child

Scott Drobnick has developed a quality network of professional relationships with riders, managers, organizers, promoters and fans of motorcycle sports.

Retired from the USMC in May 2014, Scott is currently transitioning from active service.
____________________________________
Larry Langley – Sierras in California
Larry Langley was American Honda's 1st Factory Off-Road Rider
Larry's favorite saying? "I wonder where that Goes?"
Larry has been seriously riding since 1971. Got real serious in 1972 when he purchased a new Honda XL250 for D-37 and for local family enduro's.

Placed in top 10 in D-37 when there were no classes (open, vet, etc). #4 and #7 highest.

Won a few family enduro's and one National Enduro in 1975.

Larry rode his first organized dual sport ride in 1987 (LA-B-V) and promoted his first dual sport ride in 1988 under the California Trail Rides banner.





Larry Langley & Son – Honda

Promoted and laid out numerous dual sport rides in So Calif over the years including Nationals (California 500 point to point).

Dirt Bike Magazine named Larry's Bass Lake 250 as one of the Top 10 events in the USA.

Laid out and promoted CRC and FRA Family enduros in the '80′s.

While enduros were Larry's main focus, He occasionally raced other formats including winning a trophy in the famous Barstow to Vegas desert race.

Also won His class at a Over the Hill Gang National MX

Larry's favorite Enduro? Tecate 500.

Took 3rd OA in 1976, 2nd Open (Malcolm Smith won)

Wrote his first article for Cycle News back in 1972 and contributed heavily in the 70′s and 80′s.

Worked Media Relations for Progressive Suspension, from 1982 until 2004.

Member of Team Honda Enduro middle 70′s.

Co-founder United Enduro Assn ( UEA )

Founder California Trail Rides (promoter of dual sport rides)

Founder Orange County Dualies Motorcycle Club

Lifetime member of AMA

Member Stewards of the Sierra National Forest

Organizer (with Dualies) of 2005 and 2008 On Any Sunday Reunion

Rode the Continental Divide Ride in August 2008.
Larry worked in the motorcycle industry since 1978 including 22 years with Progressive Suspension and then a couple with Saddlemen and Jardine before retiring and living in the Sierra Foothills just 20 miles South of Yosemite National Park and still involved in dual sporting there.
Married to Sue Langley and has been married for over 20 years.
_____________________________
Matt Abbey – Alamosa, Colorado
Mr. Abbey was the General Manager of the San Luis & Rio Grande Railroad and the San Luis Scenic Railroad which were owned by Ed Ellis and $1B + Iowa Pacific Corp.

Previous to moving to Colorado, Matt worked and ran trains and customer service for Holland America and the Alaskan Railroad.

Matt has served in excess of 1 million customers.

Mr. Abbey appeared regularly on Television as a spokesperson for the SL&RG, repp'ed for Iowa Pacific with other Railroads and other State commissions.

Matt conducted tours over La Veta Pass and is one of the smartest, most unassuming guys you will ever meet.

San Luis Scenic Railroad La Veta Pass Route is One of America's Great Train Lines.

Matt has 2 young kids and lives with his Wife Tammy in Alamosa in the San Luis Valley of Colorado.
__________________________________
Jason Hatch – East Coast
Mr. Hatch is a recently retired Defense Intelligence Agency (DIA) Veteran.

Mr Hatch spent quite a bit of his tour in Sub-Saharan Africa, at one time helping Robby Gordon get rooms in Dakar and is a really good guy.

Mr. Hatch loves dogs and founded the Lost Brigade for returning veterans.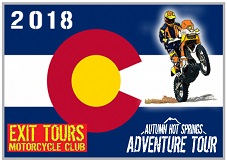 That's our Team, and we promise, you will not be disappointed in the caliber of our rides or the hospitality.