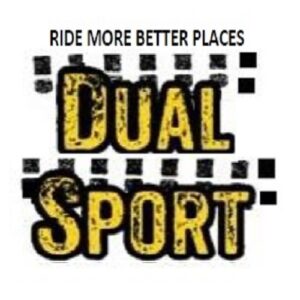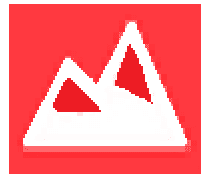 EXIT TOURS MC DUAL SPORT RIDES
Want to go riding somewhere different?
We may have the answer.
Ride in little known area's of the west where few people ever have the opportunity to visit.
2 Track, Dirt roads and Singletrack loops with a little pavement as possible.

The Club provides Ride With GPS Phone compatible tracks for Navigation.

Limited Entry Club Rides any competent rider can join.

All Dual Sport rides but the free Fathers Day ride include some meals and staging, camping or Lodging on Private Property.

At Exit Tours MC Dual Sport rides you decide your adventure.

You follow the tracks and go where you want to go – on your schedule.

No guided tours or long boring afternoons traveling at the pace of the slowest person in the group.

Don't ruin your summer or winter vacation traveling with a large group that is way below or above your skill level.

Ride at your pace and your ability with whom you want to ride with.
____________________
All of these Dual Sport rides are 'E' Ticket rides
3 or 4 Day Dual Sport, Singletrack and Adventure Loops from Downtown Wickenburg, AZ. Ride into the Bradshaw Mountains of Central Arizona.
2 Day Dual Sport or Adventure ride to Ballinger Canyon along the San Andreas Fault. Ride a loop to 3 iconic Central Coast Beaches on Monday.
Dual Sport or Adventure loop to the Alpine Tunnel in the Heart of the Rockies on Fathers Day. No cost for this ride. Camp near Monarch Pass on Saturday and ride Sunday.
6 Days of Dual Sport, Singletrack and Adventure Loops from private property on Trout Creek Pass in the Heart of the Rockies near Buena Vista, CO.
This is Exit Tours MC Marquee Event.
Epic Loops in a place very few people venture. 3 days, 3 nights on Private Property in a unique setting.
2 Day ride from the Hoover Dam Lodge to Pahrump and back. Lodge at Casinos and ride over Mountains in the Desert.
CLICK to DOWNLOAD and PRINT PDF
23 DUAL SPORT RIDE CALENDAR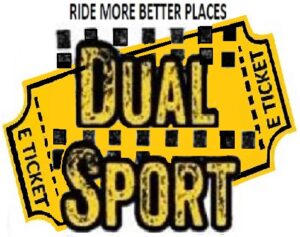 An E ticket was used at the Disneyland before 1982, where it admitted the bearer to the newest, most advanced, or best rides and attractions.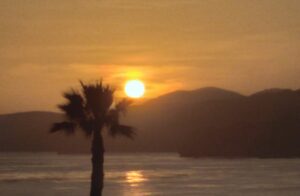 Loops are in area's where few people ever have the opportunity to venture.

All loops cloverleaf and include as little pavement sections as possible.

You should be a competent rider and be prepared to ride the 'A' Dual Sport loops.




These are Club rides.

You will ride without a large crowd.


No trail markings.

No guides.

Navigation by cell phone compatible GPS Tracks.

Camp & Stage or Lodge on Private Property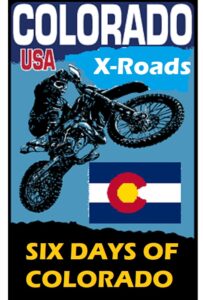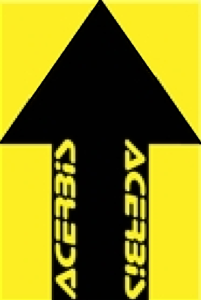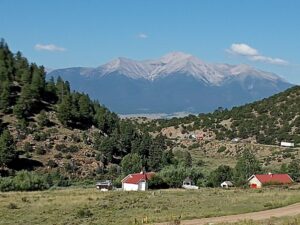 Click on photo to Enlarge in a new tab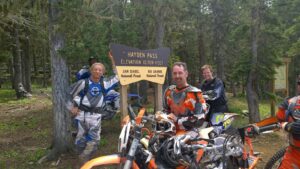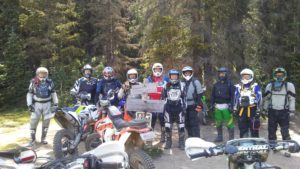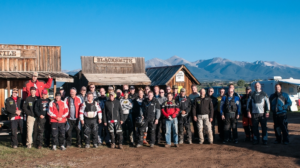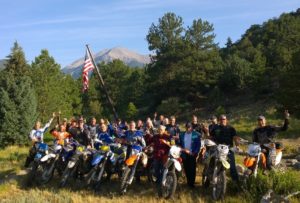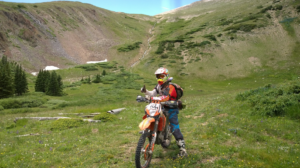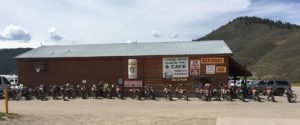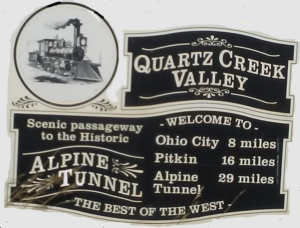 Our Playground is Vast!