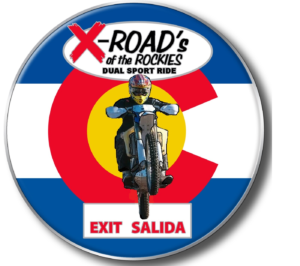 Want to go riding somewhere different?
We may have the answer.
_____________________________
How about a ride on some Epic Dual Sport 2 Track & Trails where you never get to ride. Share the camaraderie.
X-Roads includes camping Thursday to Tuesday
Bonfire, Dinner & Beverages Friday, Saturday & Sunday Night

Breakfast Saturday & Sunday at the Fairgrounds
Buy your own fuel and snacks on the trail
Secure truck parking for the duration of the event
We recommend a factory orientated Dual Sport or plated dirt bike for the 'A' & 'B' Dual Sport loops.
'C' Dual Sport and ADV Routes

are generally maintained dirt roads, semi-maintained dirt roads and little used 2 track.
Friday or Mondays 'B' Dual Sport loop is a bit of a better twist on the 2018 version of X-Roads. It has a few challenging sections but nothing too extreme. It's a bit of a creative twist on Saturday's 'C' Loop with different passes. This loop would work for 'C' riders looking for a 3rd days ride.
The Saturday and Sunday 'C' Dual Sport rides will be enjoyable rides.

Saturday on the west side of the Continental Divide. Sunday over the Continental Divide and into the Rio Grande river valley.
Ride a little known area of Colorado few people know or ever have the opportunity to visit.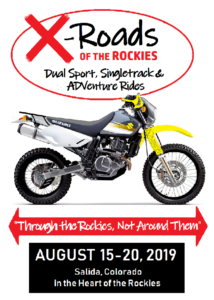 Saturday  and Sunday's 'A & B' Dual Sport loops both run in the same areas.

Saturday in the 4 Mile area

Saturdays 'A' loop includes challenging Chinaman's Gulch

and the Triad Ridge Singletrack trail.




Sunday ride is down to Saguache over Ute Pass

in the San Luis Valley for fuel and snacks.

Sundays 'A&B' loop includes challenging Hayden Pass, Whale Hill & Alder Creek and a portion of the Rainbow trail.
The 'A' Loops it goes without saying take the challenging sections.

Saturdays 'A' loop is shorter than the 'B' loop while Sundays 'A' loop is 30 miles longer.

You wont be disappointed in whichever loops you choose.

But we will say this. The 'A' loops will not leave begging for more.
Fuel stops on all Dual Sport Loops are within 80 miles, save for Sundays 'A' Loop.

Very few whoops on any of these loops. Like one small section.

The 'A' Dual Sport loops include Singletrack.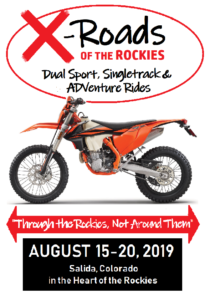 All these loops should prove to be an unforgettable ride in an area of Colorado few people ever venture into.
All loops cloverleaf from the Fairgrounds and include pavement sections.
You should be a competent rider and be prepared to ride the 'A'  Dual Sport loops.

Why aren't there more Novice 'C' Dual Sport loops ? There are. The paved ADV loops would be Novice friendly. But you'll want an ADV bike for the 300 mile loops.
GPS tracks for navigation. GPS Que sheet rollcharts for you to print.
This is a Club ride. No trail markings. No guides.
You are not paying for the ride, but for the amenities with the ride.
Dual Sport loops are possible to ride whichever day if you wish. See more Info on loops on the link below.

______________________________
DUAL SPORT LOOP ELEVATION PROFILES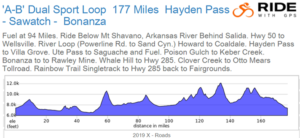 'A-B' 177 Mile Loop to Sawatch & Bonanza *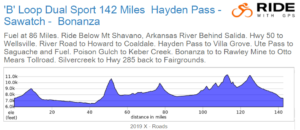 'B" 142 Mile Loop to Sawatch & Bonanza *


'B' 136 Mile loop to Pitkin & Hancock Pass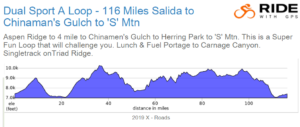 'A' 116 Mile loop to Chinaman's Gulch *


'B' 142 Mile Loop to Buena Vista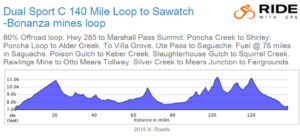 'C' 140 Mile loop to Saguache and Bonanza Mines

'C' 140 Mile loop over 5 Passes on the Continental Divide
* =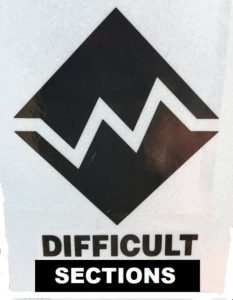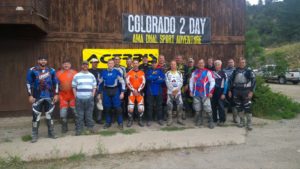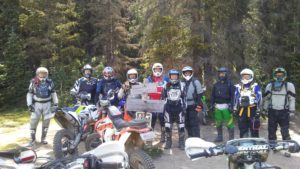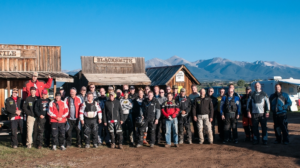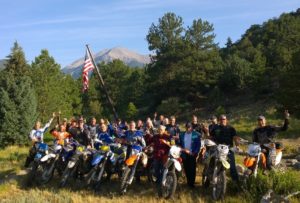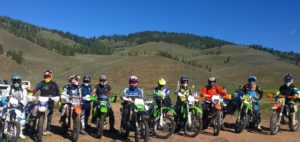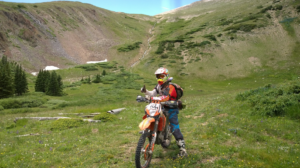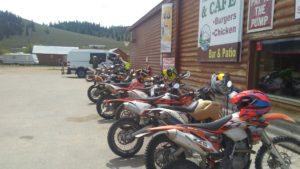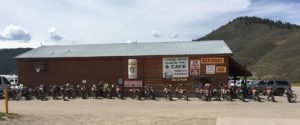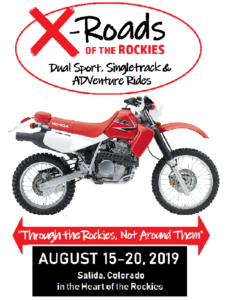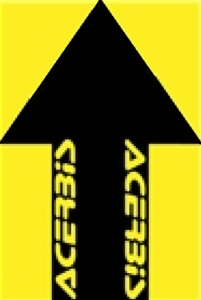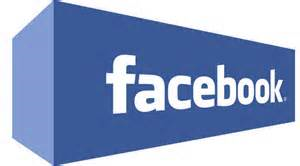 DUAL SPORT ADVENTURE