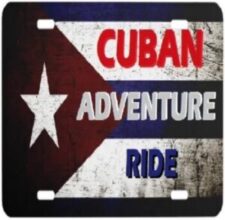 Profil's Cuban Motorcycle Guide Luis Enrique González Saez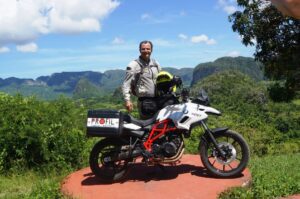 Luis Enrique is in his 50s, and lives in Havana, Cuba.

The two 9 Day Western Cuban Adventures with Exit Tours MC will be led by Luis Enrique González Saez, who has more experience guiding group motorcycle tours in Cuba than any other Cuban motorcycle enthusiast and road guide.


Between 2013-16 Luis worked alongside Chris Baker to lead the very first motorcycle tours in Cuba for U.S. citizens.
For the 10 Day Eastern Cuba Adventure, your guide along with Luis Enrique will be Christopher P. Baker.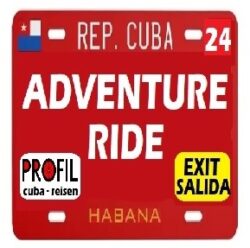 National Geographic has acclaimed Chris as "one of the world's leading authorities on Cuba travel and culture."
It's true to say… no-one knows Cuba as well as Christopher, the Lowell Thomas Award 2008 'Travel Journalist of the Year' and the author of seven travel books about Cuba.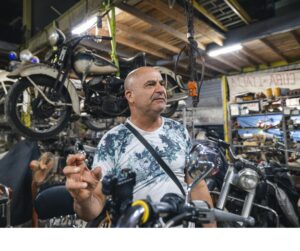 Since 2017, Luis has acted as lead guide for Profil Cuba-Reisen and has led scores of tours throughout Cuba.
An English-speaker, he's a natural raconteur and all-around "colorful character" with a Rolodex of contacts throughout Cuba.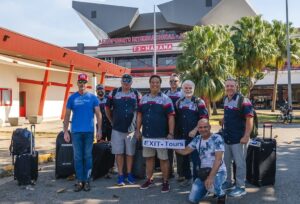 Mr. Saez has worked for many years as a tour guide for various providers of motorcycle tours.
The participants have come from many different countries.
Many of his groups have come from North America.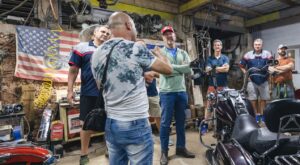 Luis Enrique is fluent in English and has been to the USA several times at the invitation of local motorcycle clubs.
As a "fan" and collector of old motorcycles, especially Harley-Davidson's, Luis and his workshop in Havana are often visited by participants and foreign guests.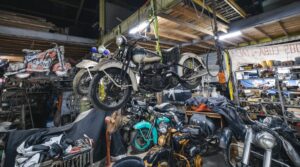 As a tour guide, he is responsible, entertaining, demanding and can entertain his participants with countless anecdotes from his work as a motorcycle guide.
It never gets boring with him !