2022 EXIT TOURS MC RIDE DATES & SIGN-UP PAGE

DUAL SPORT, SINGLETRACK AND ADVENTURE RIDES IN THE ROCKY MOUNTAINS AND THE WEST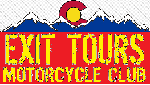 CLICK ON A Box below for SIGN-UP LINK to Pay with PayPal
PayPal is now offering the option to Join the club with their Buy Now-Pay Later with 0 % interest for 6 months.
Scroll to the bottom of each SIGN-UP Page and click PayPal to see your payment options.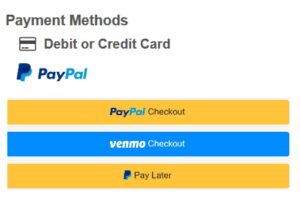 WHAT DO YOUR SUMMER PLANS LOOK LIKE ?
11 Rides on Various Dates Below.

All rides stage on private property.

Sign-Up Deadline is typically 60 days before a ride date
Pick a Date and come ride ?
What is the Cost to Join the Club and ride ?

Associate membership for the 1st and last ride of '22 is $299

Club Membership that includes your 1st ride is $425


2nd and subsequent rides are only $299 in '22




Family members may ride with a club member in '22 for only $249
Please see SIGN-UP LINKS BELOW for each specific ride:
_________________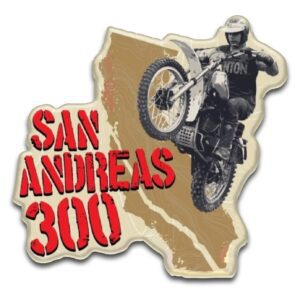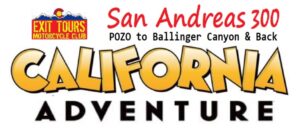 SAN ANDREAS 300
April 29 – May 2 2022

Dual Sport and Adventure ride along the San Andreas fault.
From the site of the old Hi-Mountain Enduro near Pozo
To the site of the Leapin' Lizard Enduro in Ballinger Canyon…And Back.
All – Inclusive ride with gear & fuel portage.

JUNE 18-19
FREE RIDE to the ALPINE TUNNEL ON FATHER'S DAY
DUAL SPORT and ADV RIDE

No Cost for this ride – No Amenities

Loop to the Historic Alpine Tunnel on Father's Day.

2 Loops available. Dual Sport & ADV.
________________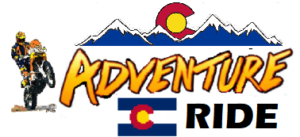 CONTINENTAL DIVIDE ADVENTURE RIDE
JULY 7-11 2022

Four Day, 750 mile ride around and over the Continental Divide
from and to Colorado Springs.
Ride over 11 Passes in the Heart of the Rockies

Multiple Mountain Passes. As much ADV suitable off-road as possible.
_________________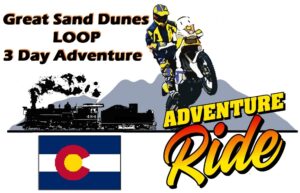 GREAT SAND DUNE ADVENTURE LOOP

July 22-24 2022

3 Day Adventure Ride to the Great Sand Dunes.
Overnight at the Sand Dunes Hot Springs and in Salida.

The Great Sand Dunes Loop is a spectacular 3 Day 400+ mile Adventure loop, that doesn't just take you down the Highway to get there.
__________________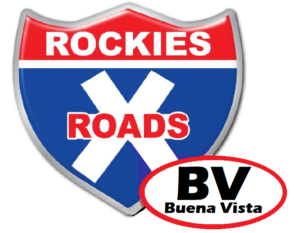 X-ROADS BV SINGLETRACK, DUAL SPORT
& ADVENTURE RIDE
AUGUST 11-15 2022

Dual Sport, Trailride & Adventure Loops from Buena Vista for 4 days.
Multiple loops. Bring your Plated Dirt Bike. Dual Sport or ADV Motorcycles. Loops for both

Bring your Vintage and your modern Motorcycles. Loops for both.
____________________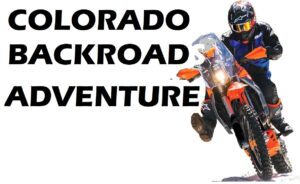 COLORADO BACKROADS ADVENTURE
August 25-Sept 1 2022

Seven Day, 680 mile ride from Cortez, CO to the Wyoming Border
Club supported ride on the Colorado Backroads Discovery Route
Multiple Mountain Passes.
As much ADV suitable off-road as possible.
______________________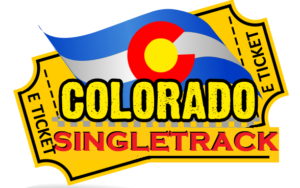 X-ROADS TRAILRIDE
September 16-18 2022

From Howard, CO to the other side of the Divide and back.

Up to 20 riders. 3 days riding. 3 routes

Meals and Luggage portage
___________________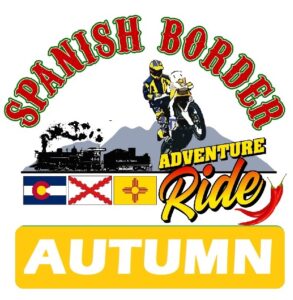 Spanish Border Adv ride

SEPT 22-25 2022
SPANISH BORDER ADVENTURE

Three Day Point to Point Adventure ride.
On the old Spanish Border
Chama, New Mexico to Ojo Caliente, New Mexico to Taos, New Mexico.
Into Colorado, back to Chama.
________________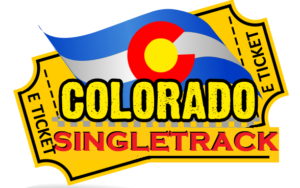 X-ROADS TRAILRIDE 2
October 7-9 2022

From Howard, CO to the other side of the Divide and back.
Up to 20 riders. 3 days riding. 3 routes.
Meals and Luggage portage
__________________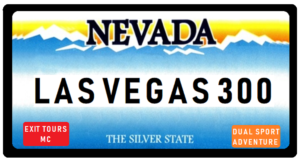 THE LAS VEGAS 300 DUAL SPORT
NOVEMBER 18-21 2022

LAS VEGAS VALLEY LOOP

Circumnavigate Las Vegas

2 Day loop around Las Vegas with luggage portage.

7 P's – Proper Preparation Prevents Piss Poor Performance
________________________________
Exit Tours MC rides are Club rides.
Exit Tours MC Club rides are for competent riders.
By competent we mean having the necessary ability, knowledge, attitude and skill to complete these rides successfully.
Join the Club and your first ride is included with membership.
With all the widespread OHV closures, knowing where to go and how to get the best out of your riding day is now more valuable than ever before.

We have scouted out the best routes and eliminated the dead ends, private property fences and U-Turns at closed routes.

If you want good challenges, the best balance of roads, trails, and incredible scenery, and a fun time, with no work putting it all together, this is it.
Cost of Membership and your 1st ride in 2022 is $425.
Subsequent Rides are $299 in 2022

For most rides in 2022 Club Members may bring their father, wife, girlfriend or adult children along on a ride for $249.00.

The Wick Dual Sport & ADV ride and the Las Vegas 300 are rides for associate members. $299.00

Dual Sport Rides are Limited to 75.
25 riders at Singletrack and ADV rides

Limiting Entries complies with Club Ride Regulations and keeps the group small so you will not get lost in the crowd.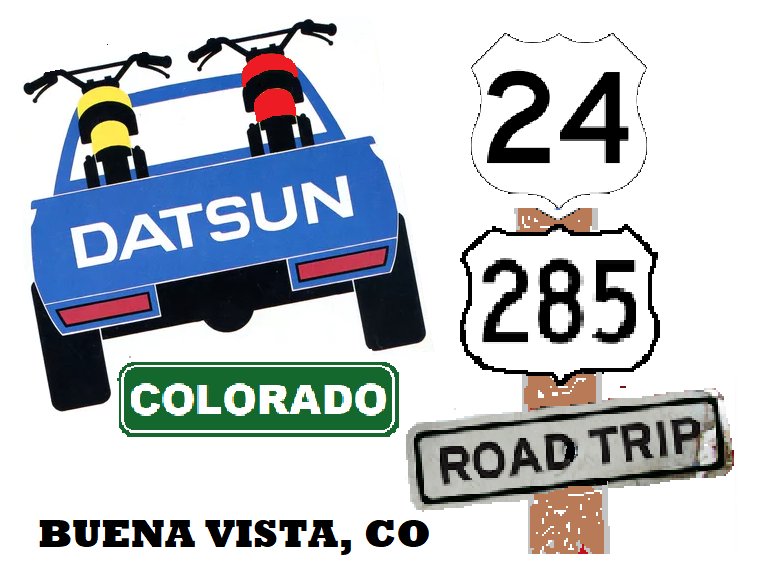 __________________
Amenities Typically Included on Rides:
GPS Tracks

Dual Sport loops (A,B&C), Singletrack loops, ADV loops, Warm-Up loops
3-5 Days of riding possible


Gear Portage on Overnight rides

Chase Truck

Chase Riders

Up to 5 nights camping


Camping Fee may be required

Dinners, Breakfasts, Beverages
Bottled Water
Cash Bar may be available

Local Support
Exit Tours Club Membership
Ride with GPS Club Membership
Camaraderie
Bonfires
T-Shirt & a participation pin

Porta -Potties
__________________
Q: Why do These rides cost what they do ?
There is no economy of scale.
But since there will not be 200 riders you are guaranteed a more comfortable environment.
Liability Insurance, art, website, web hosting, accounting, book-keeping, facility rentals, printing…
Meals included with the rides, Porta -Potties, Circus tents and trailers and our Club Members time, fuel, tires and lodging all add to the cost.
Exit Tours M/C is a Colorado Non-Profit Corporation, and we will be donating a portion of any proceeds to the Blue Ribbon Coalition.
Your ride fee assures the ongoing promotion of more motorcycle adventures.
__________________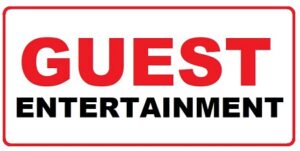 Bring a guest or your significant other on vacation in the Rocky Mountains ?

Hot Springs, river rafting and outdoor activities are available.

See the link below for more on Rafting, Mountain Bike Rentals and Guides, Jeep Rentals ant Hot Springs.
_______________________
DISCLAIMER
Hazards DO exist on our routes, such as downed trees, washouts, rocks, etc. and will NOT be marked in any fashion.

All routes are publicly-accessible so you may also encounter other riders and traffic.

Uphill Traffic has the Right-Of-Way

Riders need to use caution and common sense at all times.

Stay to the right when possible, particularly around blind turns.

We discourage you from riding alone and encourage everyone to use the

BUDDY SYSTEM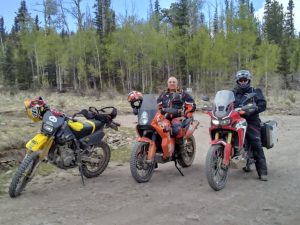 Pair up with at least one other rider so that you can look after each other.

Your ride will be enhanced if you ride with others who are:

Of the same skill level

Riding similar motorcycles


Have compatible desires for the ride

Speed of travel

How often to stop for a rest, p

ictures, etc.
_____________________
We will not have checkpoints throughout the day or sweep riders to keep track of you.

We may provide "outriders" to help you if you need a shortcut to the finish or have questions along the way, but they should NOT be considered "sweep" riders:

If you get stranded we will of course do what we can to bail you out, however if we need to arrange evacuation,

medical aid, or any other form of rescue assistance for you there may be a an outside charge associated with that assistance.
__________________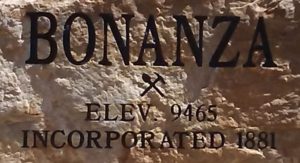 These Rides are for competent, licensed, insured riders with a street legal, quiet motorcycles with a USFS approved spark arrestor.
A Colorado OHV Tag is required in Colorado.
___________________
By participating in ANY Club event every Club Member takes full and sole responsibility for their actions and well-being, without exception.
All participants are on their own, riding at their own pace, at their own risk, and always have the option to follow the designated route or to follow another route of their choosing.
Exit Tours M/C rides are non-competitive, self-guided, non-commercial, recreational club rides for members only paying for the amenities with the ride.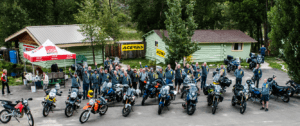 ____________________
REFUND POLICY:
If you withdraw your participation before a ride :
There are NO REFUNDS

If you withdraw from a ride your payment for shared group expense amenities will be forfeited or MAY be transferred to another rider.

A $20 Fee @ Sign-In will be required for Rider Changes

You may change to another ride Date for $20.00 Fee
___________________
If Exit Tours Motorcycle Club cancels a ride we will make all attempts to provide an equivalent ride on an alternate date.
If we do this then your prepaid shared group expense payment may be transferred to the new ride date, or if you cannot attend the new date, a 100% refund for shared group expenses will apply less PayPal Fees.

Our rides are all-weather. Rides will not be cancelled, regardless of weather conditions, and refunds will not be given for shared group expense amenities. Nor will they be transferred to another ride or rider.
___________________________