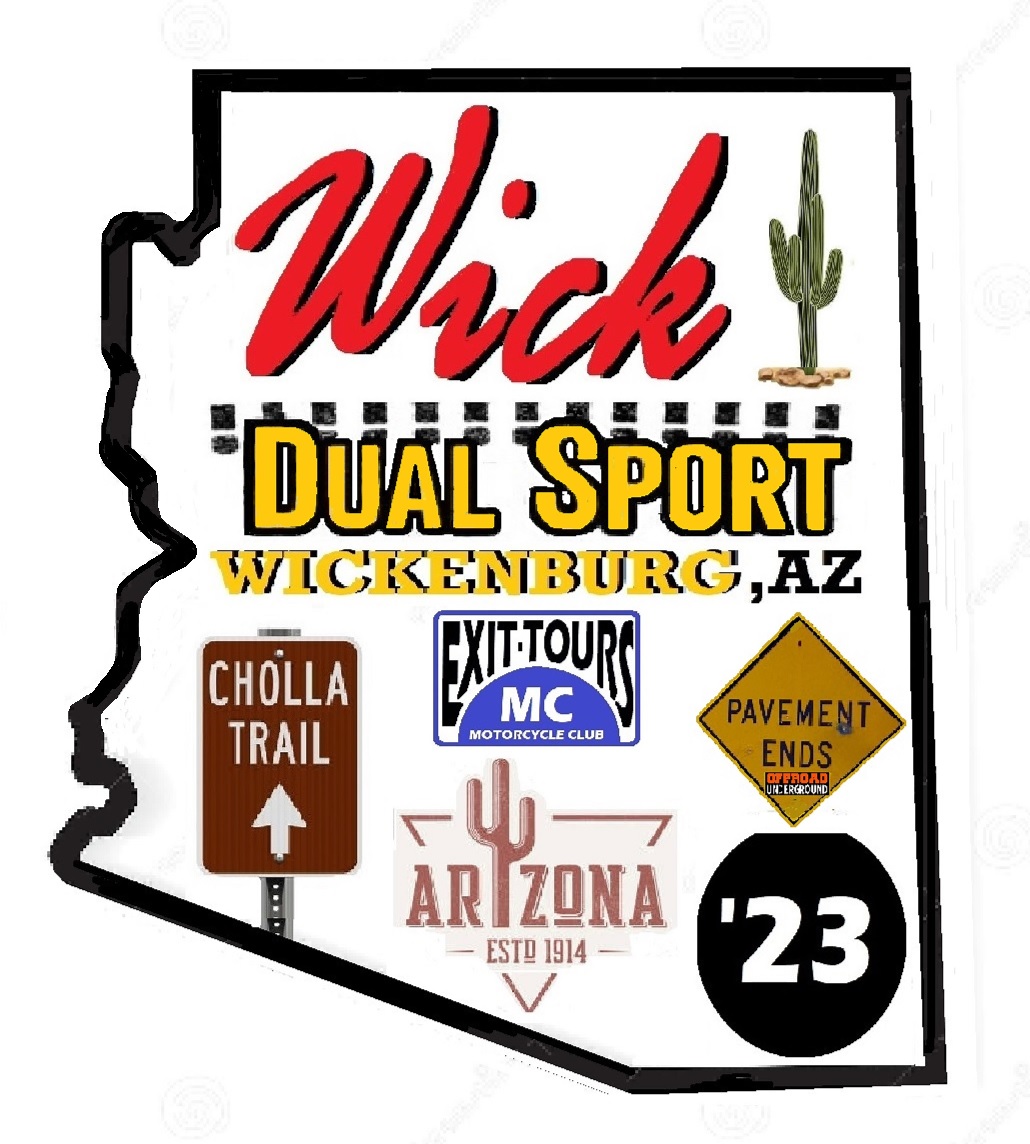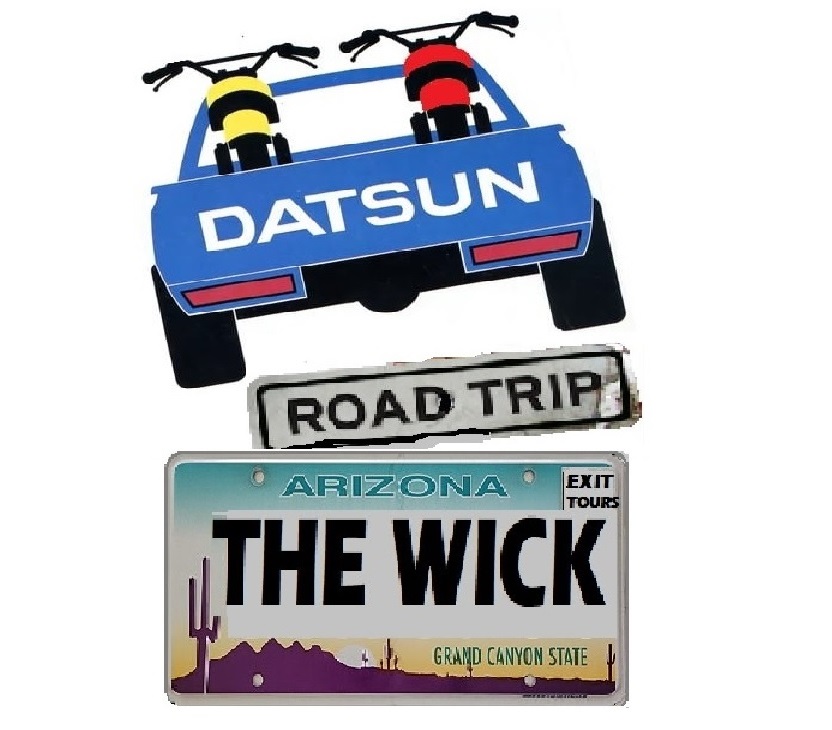 The Wick in Wickenburg, Arizona, March 9-12. Went off basically, without a hitch. 12 loops, 4 each Singletrack, Dual Sport and Adventure. Though if you asked a few guys about desert water crossings…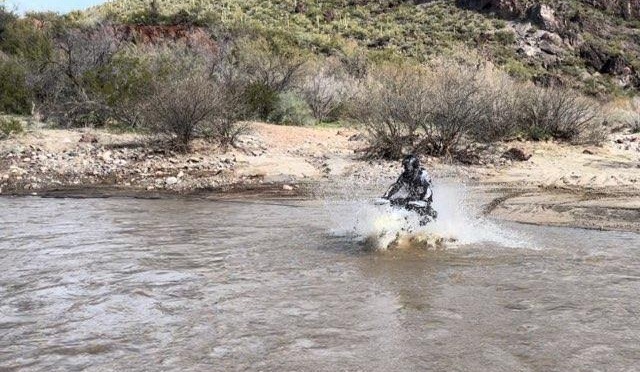 The Ride with GPS tracks worked flawlessly, though some new construction did cause a few short detours on several routes.
The 'A' Singletrack loops were true challenging Arizona Singletrack. And we heard no complaints. Other than 'Rocks'. I hate loose rocks.
The B+ Dual Sport Loop turned out to be the most challenging of the 4 days, with 7 at times deep water crossings, that it was safer to walk than ride across.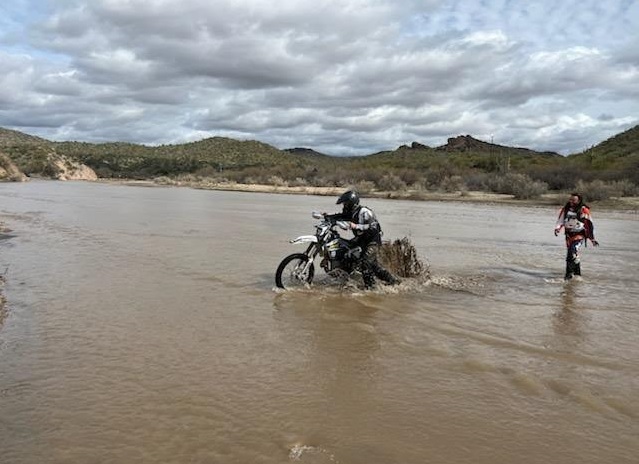 Most of the smaller washes had no running water and were hard packed and virgin. Allowing for multiple line choices and deep lean angles.
The 105 mile Marquee Dual Sport loop to the Crown King Saloon was described as having a bit everything. A lil' dust, rocks, sand, wet dirt, mud, water holes, snow, and at times perfect traction. And more Rocks.
The Crown King provides a nice stop for beers, lunch and fuel. Guys rode up to the Crown King on Friday and Saturday. The Saturday ride reported a few conga lines of UTV's and Jeeps to be dealt with.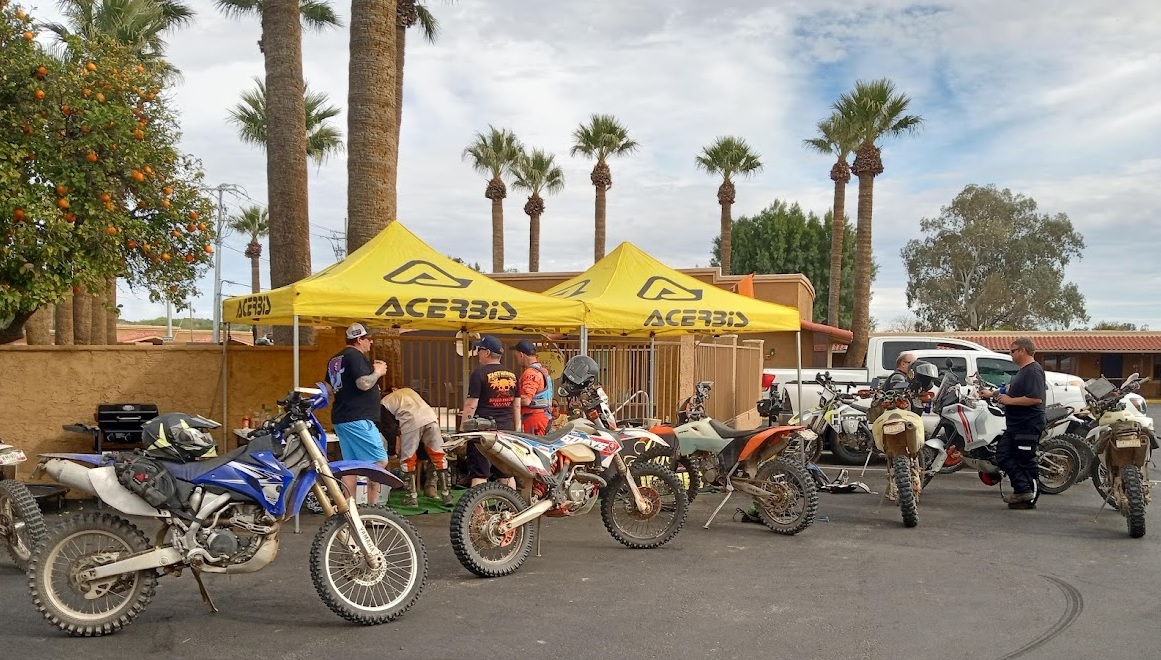 The Adventure Loops were smooth dirt, a few rocks and again, enjoyed by all who participated.
The Best Western Rio Grande in Wickenburg was more than accommodating, and their pool was a pleasure to hang around.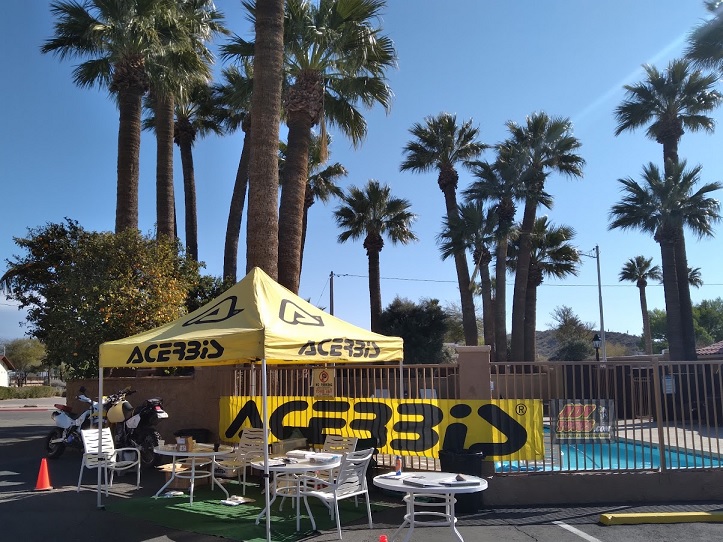 Saturday Night's dinner from the # 1 BBQ in Wickenburg, the Ornery Hog, was excellent. Everyone got more than their fill and we still had enough leftovers for after ride sandwiches on Sunday.
And Saturday Night's Supercross race was a trill for the 25+ like-minded enthusiast who hung out and watched.
Overall, around 35 Exit Tours Club members participated in what was a lovely early Spring weekend in the Desert and mountains of Central Arizona.
Look for V3 of the Wick coming up again March 7-10 of '24. Sign-Up will Open Jan 1 '24.