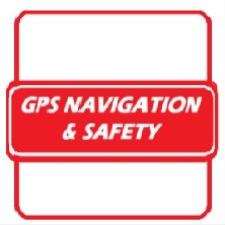 GPS NAVIGATION & SAFETY

Exit Tours MC uses Ride with GPS for mapping and tracks.

Ride with GPS Club Membership is Included with Exit Tours Club Membership
Ride with GPS works with iPhone and Andriod phones, even off-line.
Ride with GPS will work with your old Phone, without a contract.
Just use WiFi to download with an email account.
Ride with GPS is compatible with most GPS units.
There is a GPX file with each Track,
You do not need a Garmin to Navigate our Routes and Tracks with RWGPS.
Ride with GPS has offline maps for your Android or iPhone
Voice navigation with an earplug
You can download all Loops with one click.
GPS Tracks, maps and cue sheet links are emailed to all participants before a ride.
You can also print all Maps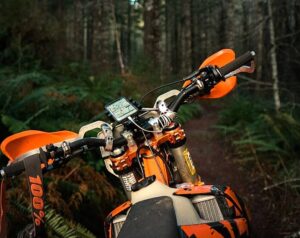 To Set up your Phone properly for RWGPS:
Download the App and use a simple, easy to remember Password.
Respond to the RSVP Link we have sent with your Email & password
Go to 'Events'
Open any Track
Click 'Navigate' in said Track
Go to Settings
Set your phone to "Handlebar mode, Always on and DO NOT lock orientation"
Close Navigation and your ready to go after you have downloaded Tracks for offline use
Make sure you turn off the always North orientation and set your phone to stay on.
A way to charge your phone from your motorcycle battery is required.

Your phone works better than a Garmin.
It has a bigger screen, is in color, has visual cues and Voice navigation with a bluetooth headset.
If your concerned about your phone on your handlebars, put your old phone on the bars and your new phone in your pocket.
You can download tracks with WiFi.
You do not need a contract for the GPS to work on your old phone.
Verbal clues with a bluetooth headset can alert you which way to turn and when to look at your navigation device.
All Routes are numbered for easy Identification.

The Club will provide a Map books so you may easily identify routes.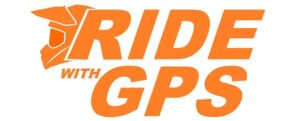 See the ORANGE LINKS for more Features and Info on RIDE with GPS
Features below are available to Exit Tours Club members on Club rides with Ride with GPS.
Download the Ride with GPS app on your phone
Get spoken turn-by-turn directions for loops using the Ride with GPS signature voice navigation feature with a bluetooth headset.
No data? No problem! You can record rides without a data connection and download routes to navigate while offline.
No Data plan is required to use an old phone. Just download tracks while on WiFi.
You can download all the routes associated with the event with one tap rather than having to select each route individually.
Ride with GPS will show you how to start navigation and demonstrate what to expect while riding.
Navigating Offline Maps on I Phone
Plan on adventuring into an area with limited or no cell-phone network ?
Learn how to navigate your route with the OFFLINE MAPS feature
You can pre-download the route and map before heading out.
Navigating Offline Maps on Android
Adventure into an area with limited or no cell-phone network ?
You can navigate your route with the OFFLINE MAPS feature where you pre-download the route and map tiles before heading out.
Powerful tools require some know how. Ride with GPS has created an extensive library of help articles to assist you in getting the most out of Ride with GPS.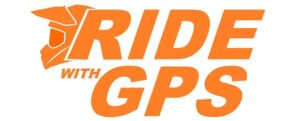 __________________________________
The Perfect Squeeze Phone & Tablet Mount
Rock-Solid phone/tablet Mount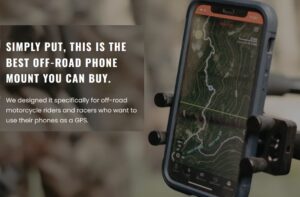 The Perfect Squeeze is designed with one objective in mind: Hold any device in any terrain.
And by hold we mean hold steady, without wobble, without constant readjustments.
It will hold everything from a small phone to a full-sized iPad and doesn't need any sort of special case to do it.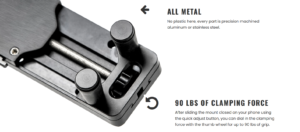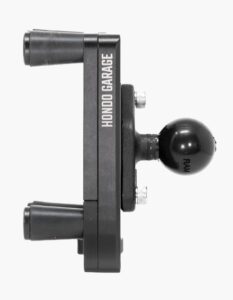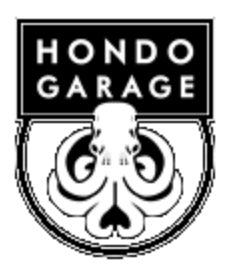 Several Exit Tours Club Members own a Perfect Squeeze, and after trying others on the market…
We can Attest, this is the best, most solid and reliable phone mount on the market.
We suggest a RAM Mount in the center of the Handlebars
______________________________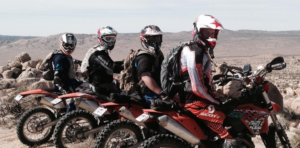 ______________________________
SAFETY BEYOND CELLULAR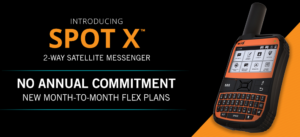 SPOT-X 2-WAY SATELLITE MESSAGING DEVICE

SPOT-X is 2-way satellite messaging device with an onboard backlit QWERTY keyboard and GPS location tracking.
Direct communication with emergency services and Social media linking in one portable, lightweight device.
The Spot X can be used as a Satellite Link when Bluetoothed to your Phone. So you can always be in Communication.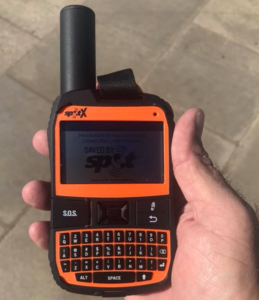 SPOT X provides affordable, off-the-grid messaging and tracking.
Direct connection to the Emergency Coordination Center
SPOT has triggered over 8,000 rescues around the globe
With SPOT X, users can better communicate with 2-way satellite messaging

Communicate if necessary with emergency personnel.

SPOT X provides users with a unique, personal mobile number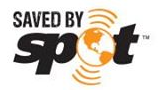 ____________________

ADVENTURE AWAITS

Medjet – The best case scenario for your worst case scenario.
Special Discount rates for Exit Tours Motorcycle Club have been set throughout the Medjet site on this Link.

Medjet is the premier global air-medical transport and travel security membership program for travelers.
Accidents, illness and safety concerns can happen anywhere.

Medjet can get you home.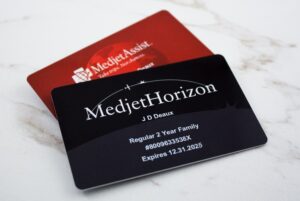 Please do not hesitate to contact Medjet
at (800) 527-7478 with any questions.
Make sure you mention Exit Tours Motorcycle Club,
Plan ID: 3273 as your plan if you enroll by phone.
Use this Link or mention the ID Plan for a 10% Club Discount
Internet enrollments can be submitted here:


Simply close the pop-up and click "ENROLL" or "RENEW"
__________________
For details regarding Medjet's Motorcycle Transfer Protection upgrade,
Which can be added to any membership for $35/rider, please follow this link:
www.Medjet.com/Motorcyclist-Benefits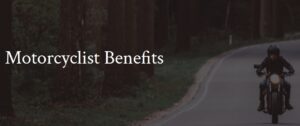 Motorcyclist Benefits will get your bike home in the event of an Accident
___________________
ALTITUDE SICKNESS PREVENTION
Mean elevation is the mean elevation of a county.
Colorado counties dominate the list.
The top twenty-one highest counties in the US are located in Colorado.
The mean elevation of Chaffee County is 9,915 feet
The City of Salida sits at an e

levation of approximately 7,083 feet above sea level.

People who live at high altitudes adjust to the low oxygen levels, but for travelers first arriving at a high-altitude environment, altitude sickness can strike.
Here are some things you can do to prevent yourself from getting altitude sickness:
Adjust slowly. Your body needs about two to three days of slowly going higher in order to adjust.

Eat carbs. It's not often we're told to eat extra carbohydrates….
Avoid alcohol

Drink lots of water

Take it easy
Medication

Altitude Sickness Prevention
The best way to prevent altitude sickness is to allow your body to adjust to the decreased levels of oxygen in high-altitude locations:
If you are traveling from sea level to a destination above 8,000 feet, try to reach higher altitudes over the course of a few days.
If you are traveling to very high altitudes, stop at 8,000 to 9,000 feet before moving on to allow your body to adjust.
Sleep low. The fairgrounds are several thousand feet lower than the mountains you will be riding on during the day.
Take medication:
If your doctor recommends it, consider taking acetazolamide (Diamox) to help your body adjust to rapidly increasing altitudes.
Avoid alcohol.
You should not consume alcoholic beverages for at least the first two days you are at a high altitude.
Exercise. Relax before engaging in anything more than mild exercise.
Two types of altitude sickness to be aware of are AMS and HACE:
Acute Mountain Sickness (AMS).

AMS is the mildest and most common type of altitude sickness.
It affects an estimated 25 percent of people who travel to and sleep in locations above 8,000 feet.
Symptoms of AMS may include headache, fatigue, appetite loss, nausea, and vomiting.
AMS usually occurs within 2 to 12 hours of arriving at a high-altitude location and goes away within one to three days of being there.

High-Altitude Cerebral Edema (HACE).

On rare occasions, people who have AMS develop HACE.
HACE can result in extreme fatigue, drowsiness, confusion, lack of coordination, and pulmonary embolism or PE.
HACE is severely life-threatening, so anyone who experiences these symptoms should immediately go to a lower altitude and seek medical attention..
Altitude Sickness Treatment
If you do develop altitude sickness, the following treatment options may help:
O

ver-the-counter pain relievers. These can help ease altitude sickness-related headaches.

Move to lower ground. For any type of altitude sickness, the best treatment is to immediately move to a lower altitude.
Wait it out. If your symptoms are mild, taking it easy as your body adjusts to the higher altitude may help.