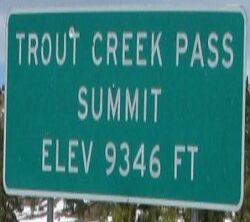 Trout Creek Pass, at an elevation of 9,346 feet above sea level, sits atop the southern end of the Mosquito Range, between South Park and the headwaters of the South Platte River.
To the west of Trout Creek Pass is the Continental Divide and the Arkansas River.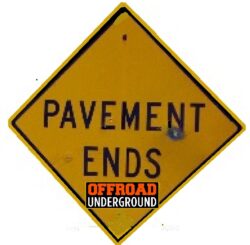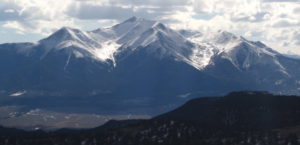 Trout Creek Pass is a paved mountain pass located in the Rocky Mountains of south-central Colorado.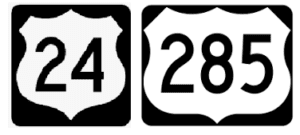 Which both Highway's 24 & 285 traverse down to Johnson Village and the Arkansas River.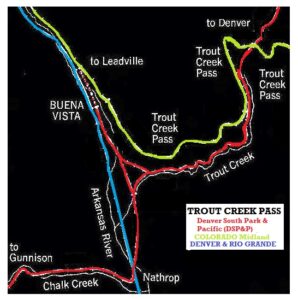 Both the Denver, South Park & Pacific and the Colorado Midland Railroad Traversed Trout Creek Pass from the late 1800's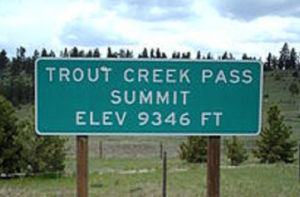 "Trout Creek Pass is a paved pass that connects the Arkansas river and the Platte river valleys. For Dual Sport & Adventure rides we access Trout Creek from dirt roads and only cross over the Hwy at the Summit of Trout Creek Pass, from Aspen Ridge."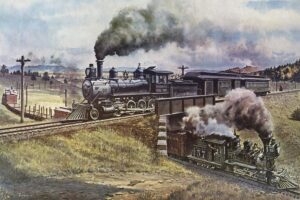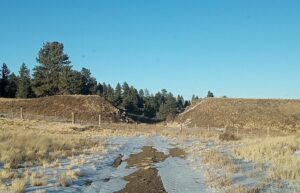 Today Trout Creek is traversed jointly by U.S. Highway 24 and US 285.

It is passable by all vehicles and is closed only during severe winter storms.

The approach from the east is mild, while the west side has a moderate 5% grade.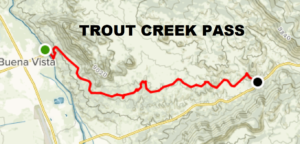 Geologically, the pass is located on a fault that runs across the Mosquito Range.
Pennsylvanian black shale and thin gray limestone layers that were laid down prior to the creation of the Ancestral Rockies and are visible in some of the road cuts.

These Paleozoic layers were not uplifted during the creation of the Ancestral Rockies approximately 300 million years ago, and thus were not eroded to the same degree as other areas to the east and west.
Railroad History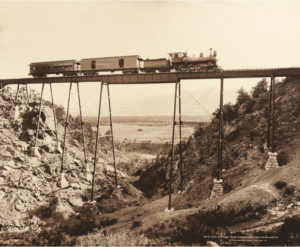 Trout Creek Pass was traversed by 2 Railroads.
The Summit of Trout Creek Pass was the only place they crossed over each other.

The

Denver, South Park and Pacific Railroad

built down the Pass in 1879.

Providing the first rail link between Denver and Leadville in the early days of the Colorado Silver Boom.

The Colorado Midland also built a line west from Colorado Springs to Leadville over Trout Creek Pass in the 1890s.

Both lines fell into disuse in the 1920s.
Since the Colorado Midland came 2nd, it crossed over the DSP&P at the top of the Pass and used the more difficult North side of the Pass to arrive above Buena Vista.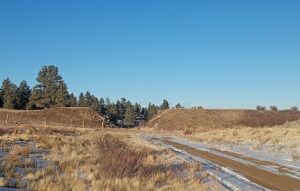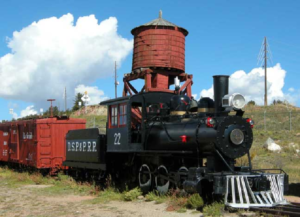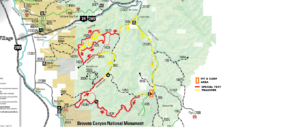 The 4 Mile OHV area is split by Trout Creek Pass.
There are a multitude of fun trails we take advantage of both sides of Trout Creek Pass.


Both Rail lines on Trout Creek Pass are still visible today and sections of the old railroad lines can be ridden.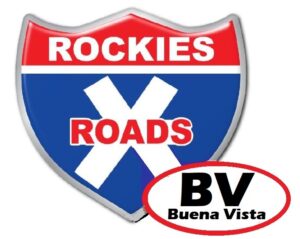 X-Roads BV Stages at the base of Trout Creek Pass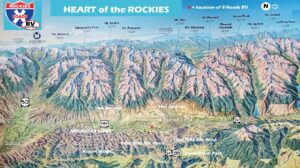 Ride over Trout Creek Pass on several of the Great Divide Rides