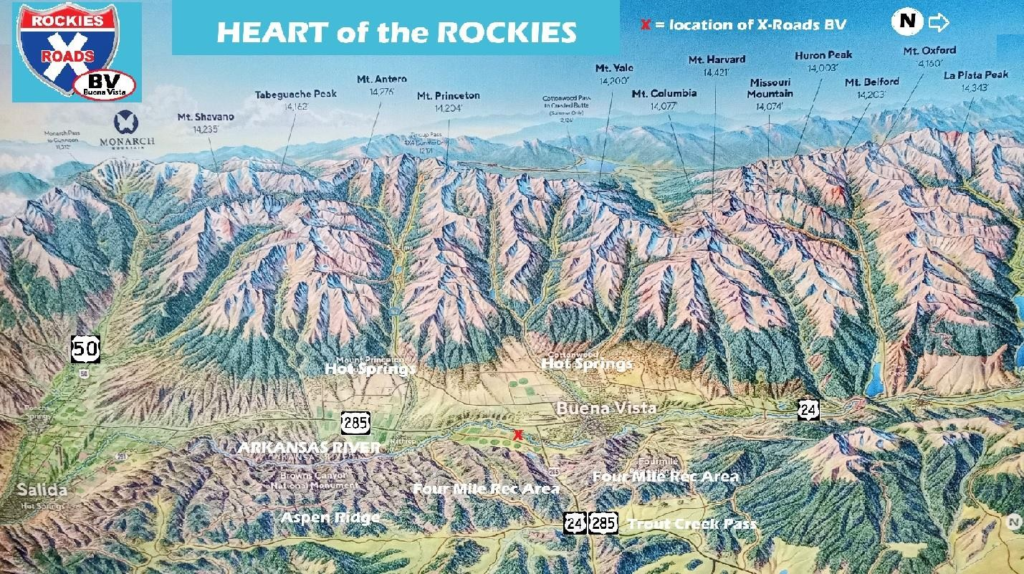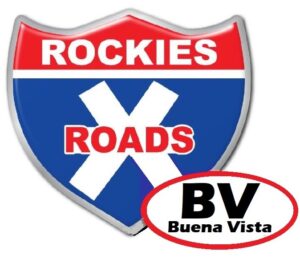 X-Roads Buena Vista has grown into the Premiere Colorado Off-Road Motorcycle Club event in the Heart of the Rocky Mountains.
AUGUST 8-14 2024

That any competent riders can Join.

No Invitation is required.

Just join the Club and

you're in.
Now in its 12th year, X-Roads BV offers multiple loops for all 3 Disciplines:
Dual Sport, Singletrack & Adventure.
This is not a Guided ride.

You will Navigate with Phone Compatible Ride with GPS Tracks.

Ride with who you want to. New Buddies or old.

Leave when you wish, though typically the Club likes to see everyone on the trail by 9 AM.
READ MORE ON NAVIGATION & SAFETY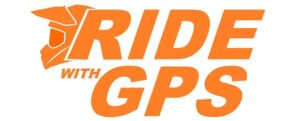 Ride for 6 Days, on 40-plus loops of your choice.

No official start time each day.

Enjoy the enthusiasm of like-minded individuals.

The Club will insist everyone use the buddy system for safety.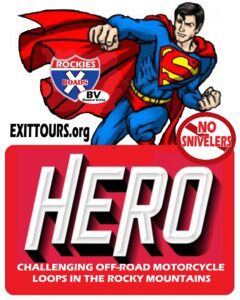 Challenging Hero Dual Sport and Singletrack loops are on-tap.
Or if you just want to enjoy yourself there are plenty of easy Dual Sports and Adventure rides to choose from.

You could even ride a 2-day Adventure loop up and around Pikes Peak. On old Railroad lines.
X-Roads stages and camps on private property with Arkansas River access, and 2 creeks.

4 miles from downtown Buena Vista.

Johnson Village is 1 mile away, with fuel, liquor, and a Domino's Pizza, so you're not out in the middle of nowhere.

The Slackwater Inn is less than 1 Mile Away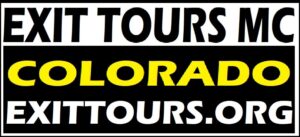 Exit Tours MC, the club that has hosted this event since 2012, is a Colorado Non-Profit.
Club Membership includes 6 Days of camping & staging.

Multiple loops that clover-leaf back to the staging area on the Continental Divide.

2 Breakfasts.

Sat. Night dinner & adult beverages.

T-Shirt & Participant pin.

Ride with GPS Club membership.

Campfires and competent enthusiastic club members to ride with.

On Sunday night the Club rented the Infinity Pool at Mt. Princeton Hot Springs Resort,




and soaking is Included.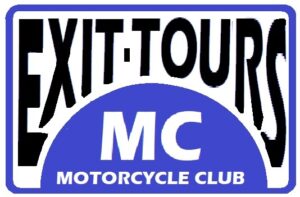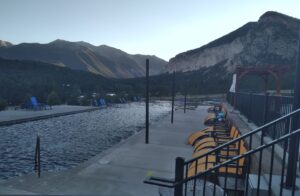 Join the club in 2024 and your first ride is $450.
Step out of your comfort zone and come ride. This Club ride is limited to fewer than 70 members.

In the middle of August. When it is cool and green in the Rocky Mountains.

And on the edge of the Monsoon season, so the trails will be moist.

2nd and subsequent rides are $375
Why you should Join us on the Great Divide
What is competent ?
Competent riders already know their capabilities and don't have to ask if they can ride over some Rocky High Mountain Jeep Roads.

"If you have to ask if you can ride over some high Rocky Mountain Jeep roads,

you probably don't have the skills to do it.

Even if you have ridden all the toughest trails in Iowa".
Read More: https://advtours.com/x-roads-buena-vista/
Sign-Up: https://form.jotform.com/exittoursmc/x-roads–buena-vista
Club Home page: http://exittours.org
Facebook Page: https://www.facebook.com/bvxroads/
Facebook Page: Colorado Singletrack Trailrides
Informative Blogs: EXIT TOURS MC BLOGS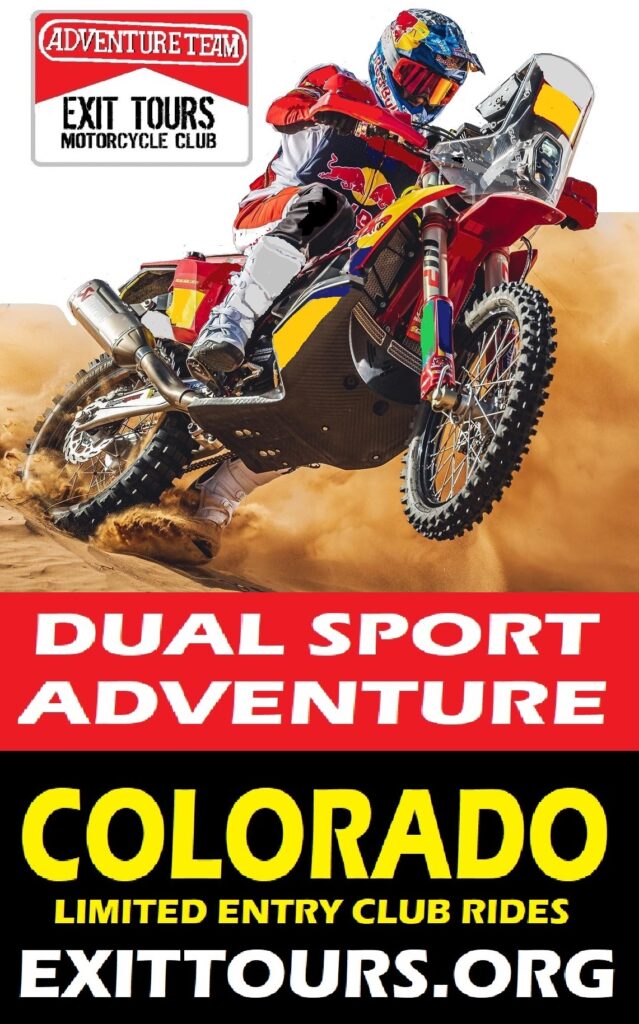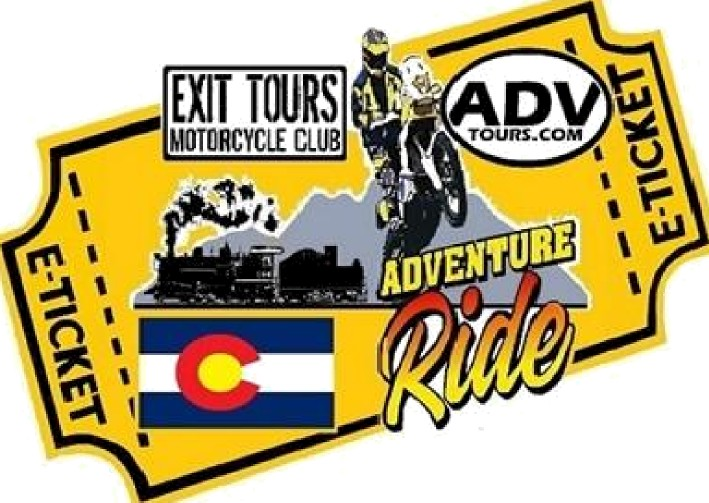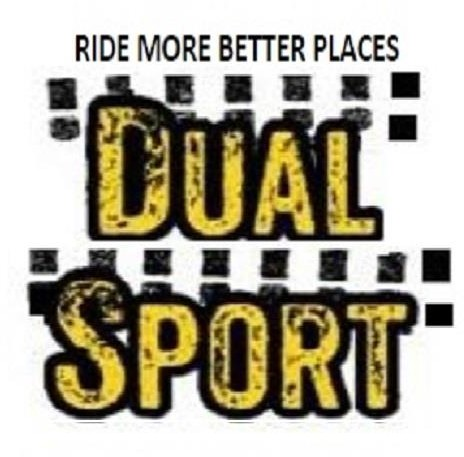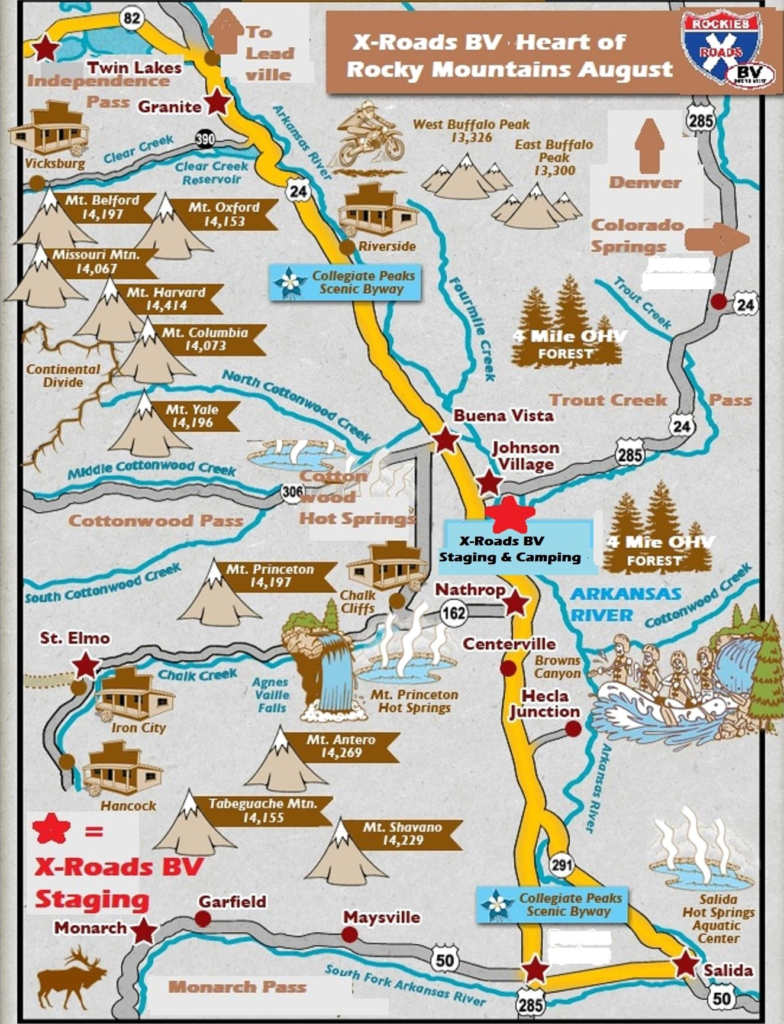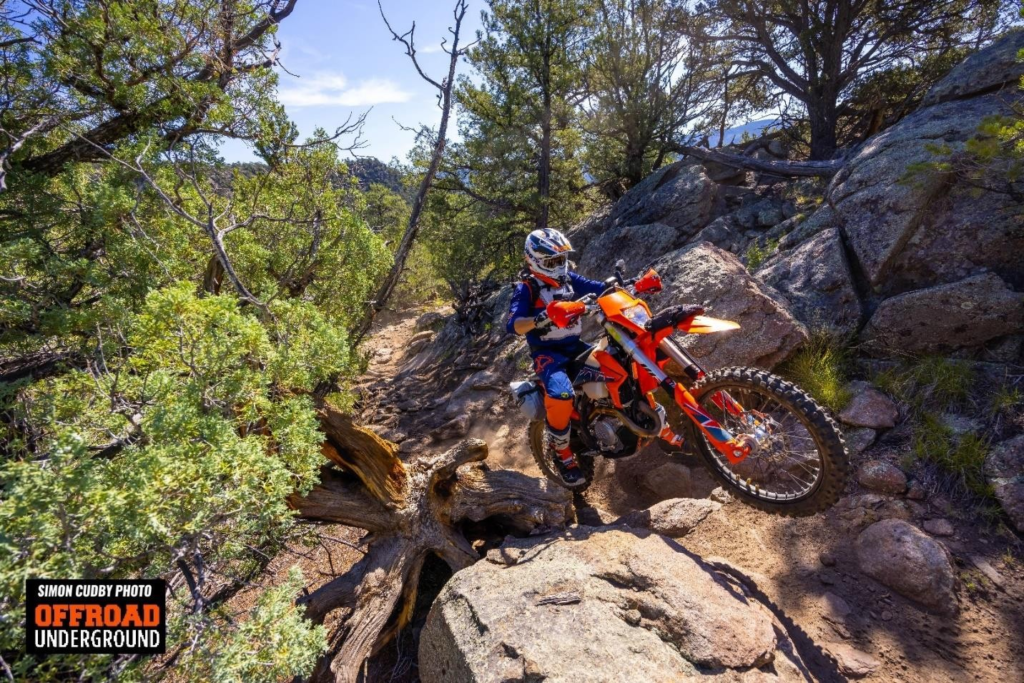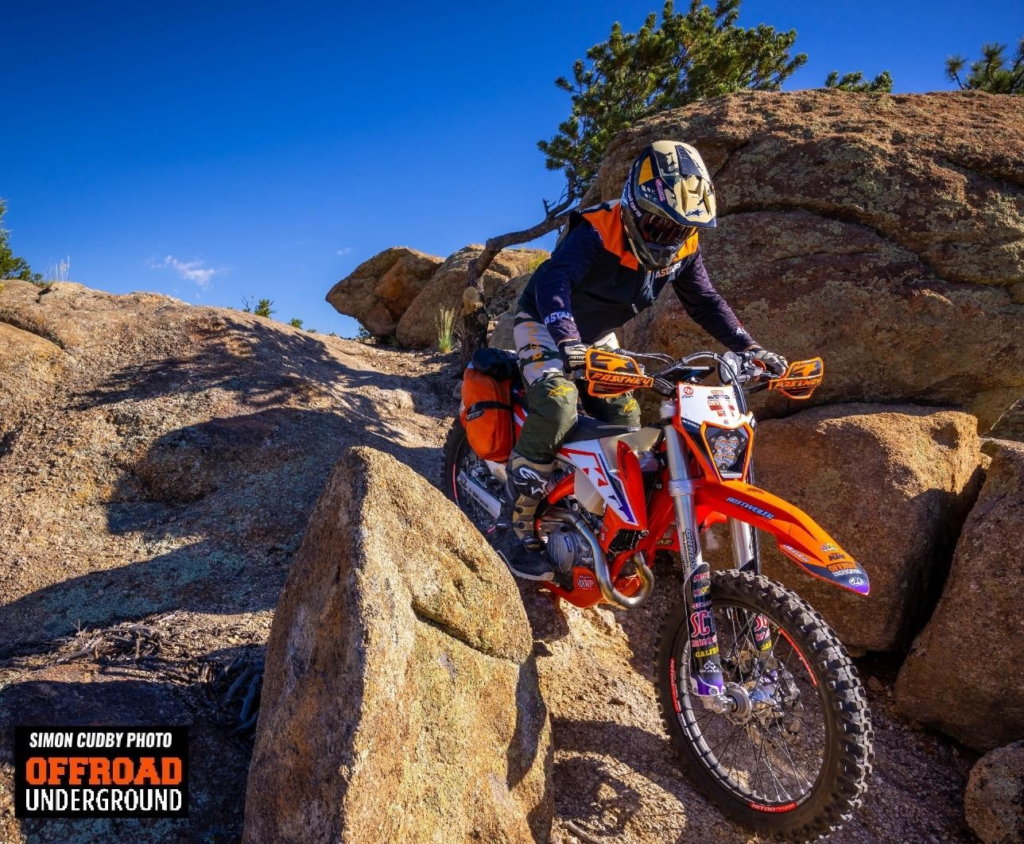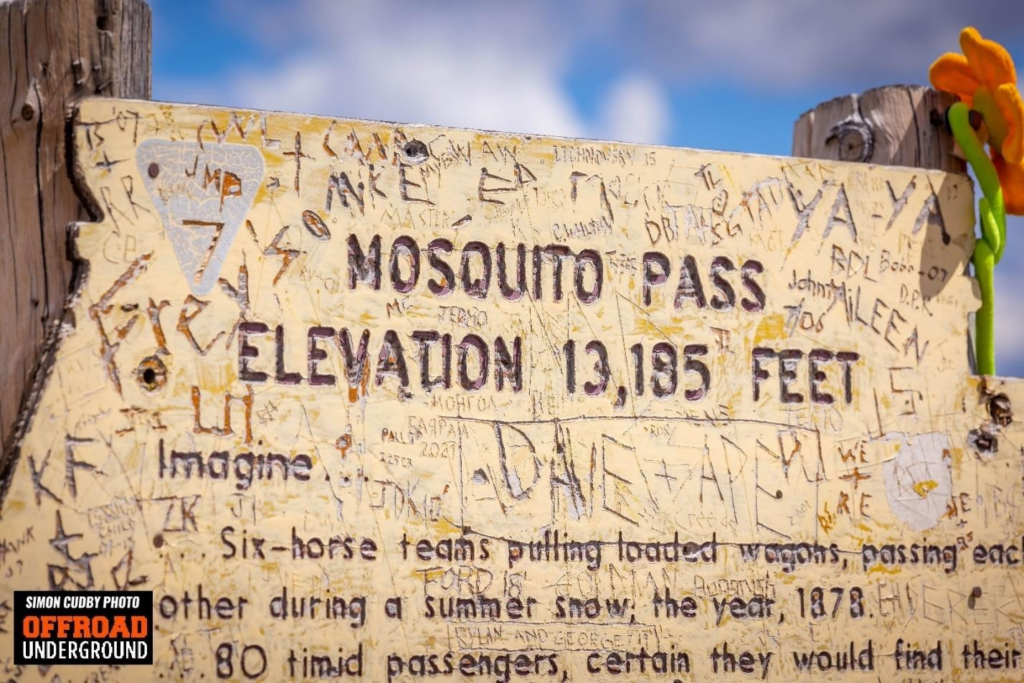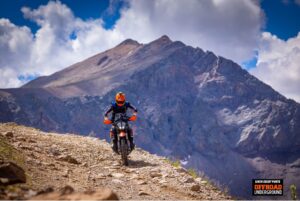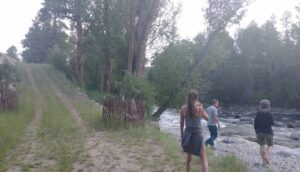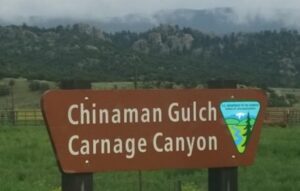 If you 'Really Like Rocks' check this PDF Link to Carnage Canyon Photos.
There us easy access to Carnage Canyon from the X-Roads BV Staging area.