Medano Pass and the Great Sand Dunes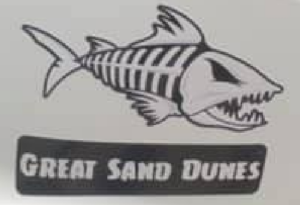 The Great Sand Dunes loop is a spectacular 2 Day 320+ mile Adventure loop, that doesn't just take you down the Highway to get there. The loop visits old mining towns, railroad stops and takes little used dirt roads on a adventurous route towards Canon City then back to the Wet Mountain Valley and on to the back way into the Great Sand Dunes National Monument.
Stop for fuel and snacks and enjoy a leisurely pace on an Epic 2 day ride. Ride over scenic and virtually unknown almost 10,000 foot Medano Pass through the San de Cristo wilderness from the east side into the back of the Great Sand Dunes. There are multiple creek crossing before you get to the back of the Sand Dunes.The road out is a sandy jeep road few people traverse.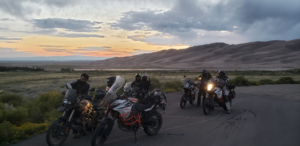 Stay at the Sand Dunes Lodge or Glamp in a Cabin at the Sand Dunes Hot Springs for the night. Ride unencumbered by camping gear on this 325 total miles route. On Day 2 Enjoy a fun lightly traveled mainly off-road loop through the Rio Grande river Headwaters. Over Canero Pass, a short jaunt on an old Barlow & Sanderson Stagecoach route, past the Hoagland Stage stop at Old Cowtown to the old town of Saguache in the northern San Luis Valley.
Then climb up little known old Ute Pass, through the Bonanza mining district and over the built in the 1870's Otto Mears Toll-road to Poncha Pass, and back to where you started at the Chaffee County Fairgrounds on the Day 1. Fuel and snack stops are available about every 80 miles.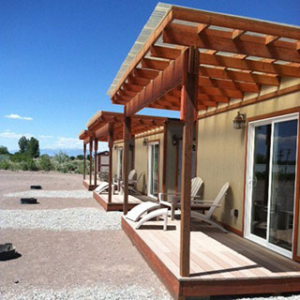 Glamping Cabins at the Great Sand Dunes Hot Springs
The club has reserved the 3 Glamping Cabins at the Sand Dunes Hot Springs from Thursday thru Sunday that will sleep 6 total. Lodging is on you, but small groups are assured for what could be a once in a lifetime opportunity. Ride through a little known National Park on your Motorcycle and enjoy:
No Crowds, no hassle, hot springs, a glamping cabin, good food and High Adventure with like-minded enthusiast's. More Info on the Sand Dunes here, and a way around them on this Link: advtours.com/great-sand-dunes-info/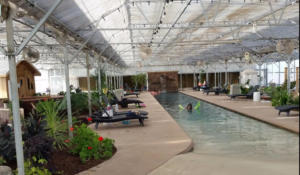 Indoor Pool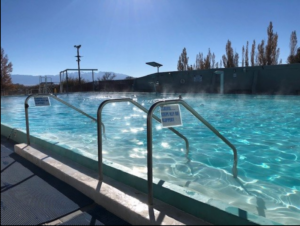 Outdoor Hot Springs fed pool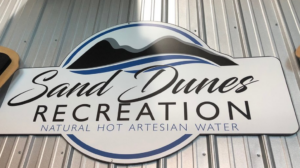 Sand Dunes Recreation, Natural Hot Artesian Water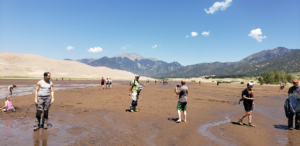 Medano Creek at the Great Sand Dunes National Park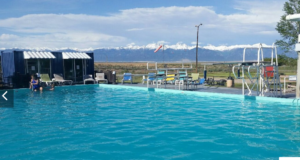 Sand Dunes Hot Springs Pool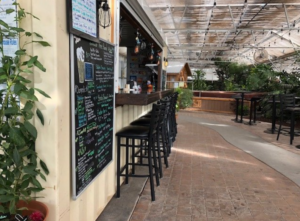 Beer & Wine bar at the GSD Hot Springs Pool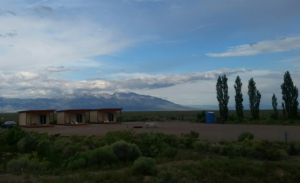 Glamping Cabins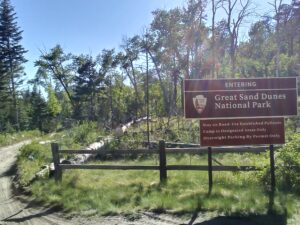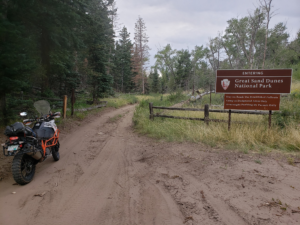 Entering the Great Sand Dunes National Park from the east side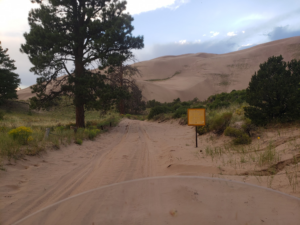 Getting closer to the dunes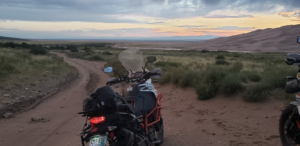 Coming out from behind the dunes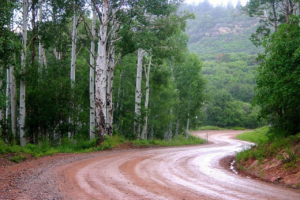 Oak Creek Grade on the back way to the GSD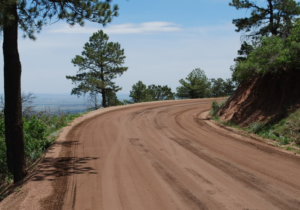 Oak Creek Grade on the back way to the GSD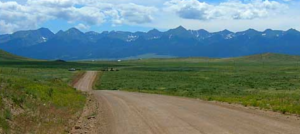 Oak Creek Grade on the back way down to Silvercliff.
Sangre de Cristo Mountains in the background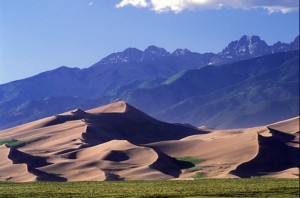 Great Sand Dunes looking north from the Sand Dunes Lodge
Medano Pass from the East side
Great Sand Dunes Loop with elevation profile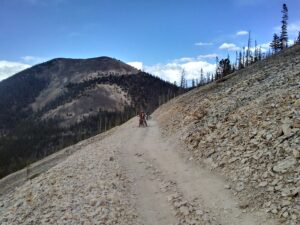 The Otto Mears toll-road was built in the 1870s
Otto Mears Toll-road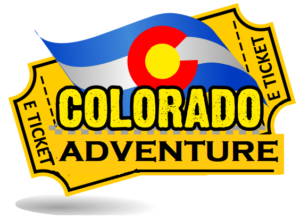 E Ticket Ride