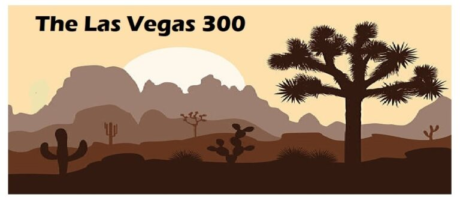 The Las Vegas 300 on the Las Vegas Valley Loop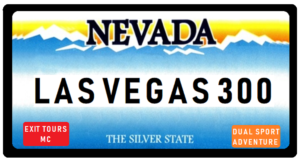 NOVEMBER 18-21 2022

THE LAS VEGAS 300 DUAL SPORT
– LAS VEGAS VALLEY LOOP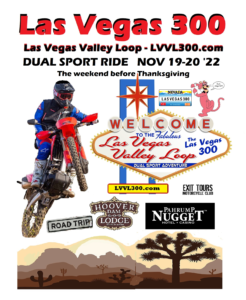 Nov 19-20 2022
300 mile 2 Day Club Dual Sport motorcycle loop ride around Las Vegas.
Ride from the Hoover Dam Lodge to overnight at the Pahrump Nugget & back to the Hoover Dam Lodge.
Move to Tecopa, CA, Delight's Hot Springs and the China Date Ranch & Gunsite Mine Nov. 21 near Death Valley.
Show up at the Hoover Dam Lodge on Friday Nov.18 2022