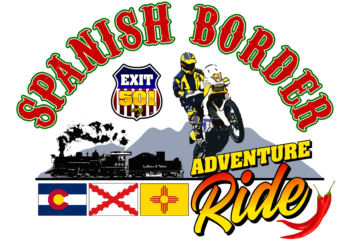 SPRING SPANISH BORDER ADVENTURE RIDE

The Spring Spanish Border Adventure Motorcycle ride is a 3 day ride which will take place on the border of Southern Colorado and Northern New Mexico.
In and around the Rio Grande River Valley, thru the Rio Grande Gorge, the southern San Luis Valley and the Sangre de Cristo Mountains near Taos, NM from Friday to Sunday June 10-12.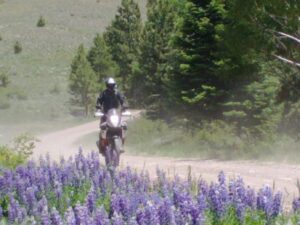 Arrive in Chama, New Mexico on Thursday June 9th for an included dinner.

An Epic Spring 3 Day Adventure ride from June 10-to 12th, 2022 – Friday to Sunday, when the trees are turning green.




Join Exit Tours Motorcycle Club and your first ride is included.

No workdays, meetings or Politics. Just Join and Ride

.
The Spring Spanish Border ride June 9-12th you will have the opportunity to stay and start the ride from the awesome Elkhorn Lodge and cabins in Chama, NM.
On Friday Day 1 ride from Chama NM to a portion of the Old Santa Fe Trail along the Conejos river, ride near the narrow gauge railroad tracks, to a remote active old Oiser train depot.
Ride along a Wilderness Boundary and have lunch at the old Chili Line Depot in Tres Piedras, New Mexico.
After a late Lunch, ride to the Ojo Caliente Hot Springs and spend the night camping (camping spot included) at their campground at the Resort. You could also grab a room if one is available.

There is a restaurant onsite and you can soak in the awesome Hot Springs if you wish.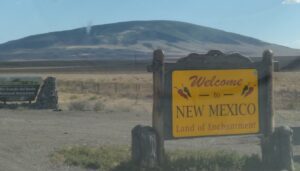 Day 2 visit the spectacular Rio Grande Gorge from the top and ride down into the gorge and along the Rio Grande river.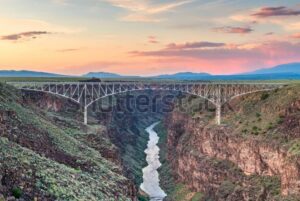 Then ride back into a few old Spanish communities, and take the High Road to and above Taos, New Mexico and stay in Taos Saturday night.
Your choice for lodging. We could have dinner together Saturday night or you could go and check out Taos ?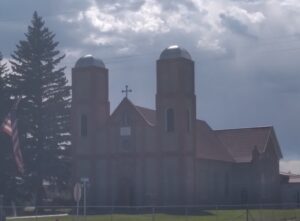 Day 3 ride in an area of Northern New Mexico and Southern Colorado where few people people live and even fewer visit.
Ride around an active mine near a ski resort up the Red River, amongst some old Volcanoes and an off-road section to visit the oldest Town in Colorado, San Luis.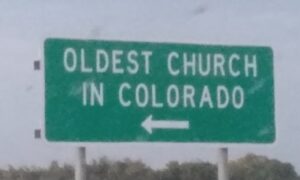 Ride from San Luis and adventure back to the Rio Grande river and the last bridge in Colorado on the Rio Grande River, and then visit the oldest Church in Colorado in Antonito on the border.
Ride back to Chama off-road and to twisty pavement.

Return to your truck or RV securely parked on Sunday night, enjoy an included BBQ and either spend Sunday night at the Elkhorn lodge or cabins or say adios.
There won't be any games, talks, or seminars on this ride.
You will find spectacular Adventure bike loops and the camaraderie of like-minded enthusiasts around a bonfire.
This adventure ride is suitable for 650cc Dual Sport to Open Adventure Bikes.
The Club will portage your camping gear so you may ride unencumbered.
The Routes are 2 track, dirt roads and as little pavement as possible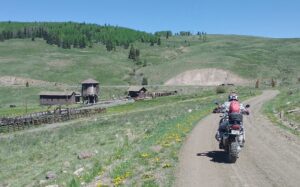 We will need to portage gas for after ride 'around' Antonito Mountain (an old volcano) on Day 1.
On Day 2 you'll ride along a little seen remote section to the Rio Grande river on little used 2 Track.
Day 3 is a spectacular ride only a few people have ridden.
3 days riding, 3 nights lodging (1 night camping included).
Under 500 miles.
Join the Club for $425.00 and this ride is included.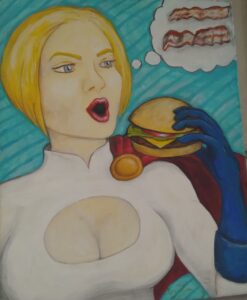 The Spanish Border ADV ride includes:
Luggage portage
Fuel portage

Chase Truck & trailer

Local Support

Camping Friday night
Breakfast Friday & Dinner Thursday and Sunday
Phone compatible GPS tracks
Ride With GPS club membership.

Exit Tours club membership

Bonfires
T-shirt and participation pin.

Discounted lodging reservations

The camaraderie of like-minded enthusiasts.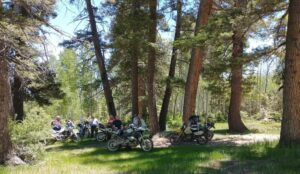 SPRING SPANISH BORDER ADVENTURE RIDE
WHAT: 3 DAY SPRING ADVENTURE RIDE IN SOUTHERN COLORADO & NORTHERN NEW MEXICO
WHEN: June 9-12 2022 Ride Friday to Sunday
Arrive Thursday June 9

WHERE: Colorado & New Mexico Border
ARRIVE & STAY THURSDAY: Chama, NM

START FRIDAY: Chama, NM

FRIDAY NIGHT: Ojo Caliente Hot Springs Resort, NM
SATURDAY NIGHT: Taos , NM
SUNDAY: Chama, NM

START TIME: 7 AM to 9 AM on Friday June 1oth
START ADDRESS: 2663 S. Highway 84,
Chama, NM 87520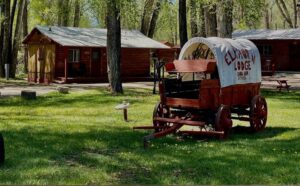 Google Map LINK to the Elkhorn Lodge