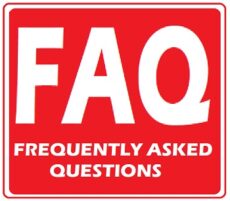 Frequently Asked Questions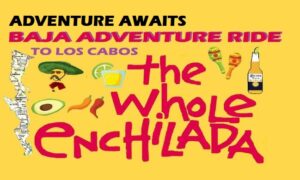 Los Cabos Baja Adventure – The Whole Enchilada
February 23rd through March 7th 2024
All-Inclusive Ride to Los Cabos with Adventure Awaits & Exit Tours MC
Ride to the tip of Baja from Calexico and back up, in 14 Days…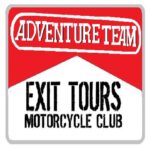 Will I need a passport?
Yes – you will need one of these to return to the United States.
No exceptions.

Valid passport – OR- Valid passport card
https://travel.state.gov/content/passports/en/passports.html
Where do we meet ?
At a Hotel in Calexico we will share when you sign-up.
On Thursday February 22nd.
Lodging on Thursday is Not included.
What do I need to bring?
Luggage:
Pack light, you will be in your riding gear every day.

Gear bag or soft luggage works best.
Clothes:
T-shirts, pullovers and jeans work everywhere in Baja.

Casual shoes, shorts, swimming suits, and sturdy sandals are good in the early fall and spring.

Rule of thumb – expect to typically wear layers.
Misc: Bring sunscreen, camera, memory cards, batteries, cell phone charger, cash (Baja uses the same currency as the US), sunglasses, and a ball cap for during the day.
If bringing personal medications, they need to be in their original packaging from the doctor or pharmacy.

Pepto Bismol.
Are hotel rooms single or double occupancy?
All hotel rooms are double occupancy.
We stay in some very small towns on some nights where the boutique hotels have limited availability, therefore, our prices/package is based upon double occupancy only.
Will I need a motorcycle license to ride in Baja
Yes- proper license and passport are mandatory.
Mexican insurance is highly recommended.

What's included in the price?
This all-inclusive package come with everything you will need to have the adventure of a lifetime.
Includes:
Dinner/ Breakfast/snacks/drinks

Professional support crew

All hotel accommodations

2 Beers a night

Pre-navigated trails with experienced guides

Fuel

Excursions

Ride T-Shirt and Pin
What is the deposit and how do I submit it?
In order to reserve your spot on this incredible expedition there is a $500.00 non-refundable deposit.
When is my remaining balance due?
We will require your balance to be paid in full 28 days out from our trip.
We will send a PayPal Invoice Jan. 26, '24
How much cash should I bring?
The tour package covers the majority of expenses.
Includeed are a Hotel, dinner, 2 drinks, Breakfast, fuel and an excursion or 2.

We only require that you bring enough cash for lunch and to enjoy yourself.

It's never fun if you can't enjoy all that this adventure can offer.

In addition, emergencies can happen and being able to have resources to manage is important.

Small bills ($1's, $5's, $10's, $20's) are best so local vendors can make change easily.
What If I get injured on the trail?
Safety is always on our minds, From bike capability, to rider equipment.
Your guides are fully prepared should someone get sick or injured.

We suggest that you buy a Spot X satellite beacon or Garmin Inreach with the additional global extraction coverage.

While its likely never to be used, its peace of mind.

We are equipped with an emergency satellite phone that allows us a line of communication at all times.
https://www.findmespot.com/en-us/products-services/spot-x
In Addition, Exit Tours MC has a 10% Club Discount with Medjet:

https://medjet.com/ExitToursMC
What safety gear do I need for this Adventure ?
Full off-road equipment is recommended for your safety:
SPOT X or equivalent

Helmet, goggles, gloves, elbow and knee guards.

2 pair of gloves to change out in the event of blisters

MX style boots, Enduro style jacket, Fanny pack and/or backpack

Camelback drink system

Rain suit is recommended.

Goggles should have a clear lens.

Soft saddle bags to carry equipment

Competent tool roll with either tubes or tire plugs.

Basic Medical kit (Full med kit is with guides)
What if my bike breaks down on the trail?
We have professional and certified mechanics that are qualified for almost any break down.
We have resources in each geographic area that can provide basic support.

Each rider should carry a set of tools and have tire repair ability.

While precautions are taken to ensure a great ride, machines can break and riders can make mistakes.

In the event of a Catastrophic Failure, we will do what we can to assist.

But ultimately you will be responsible for recovery costs.
How do we ride?
We will have a lead guide and a chase guide.
Whether you are in front or the last rider space is crucial.

Give yourself the best visibility and comfort.

You will never be alone.

A riders meeting on arrival day and each morning will detail all the expectations and provide a comprehensive breakdown of each days adventure.
Are these tours basic?
We can customize each Day based on our groups ability and goals.
We'll have a discussion with our group in advance to best determine what will provide the greatest value.

From mild to wild, we will work to accommodate your needs.
What if I'm a solo rider and don't have a group?
The best adventures are often found with through new acquaintance.
We often have individuals join the group.

It's not uncommon that the entire tour are solo riders seeking similar experiences.