X-ROADS MOTORCYCLE ADVENTURES in COLORADO LOOP DESCRIPTIONS
You could ride most of these Loops from X-Roads Buena Vista in mid-August.

SEVEN EPIC LOOP DESCRIPTIONS

Four 2 Day Loop Options

We have found over the years that 300 miles in a single day loop in the Rocky Mountains to be too much while your on vacation.

For 2022 you the opportunity to reserve rooms near the halfway point.

Lodging Recommendations with Sign-Up Confirmation

Custom Rides

are Available on all of these Loops.


We can do a date that works for you.
(ALL Photos and Elevation Profiles are Clickable)
__________________________
HEADWATERS LOOP – 5 PASSES – 2 OPTIONS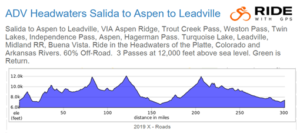 300 Miles and 2 Days

Or a slightly different loop and 250 miles and 1 day

5 Rocky Mountain Passes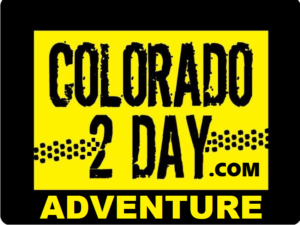 The Headwaters loop to Aspen & Leadville starts over dirt from Salida, up to Trout Creek Pass.
From the Arkansas river you ride into the Platte River Headwaters. You then head off-road over a almost 12,000 foot Pass and drop back down to the Arkansas River. Up to Twin Lakes and then over the 3rd highest paved pass in the country to hang out in Aspen for an early lunch.

From Aspen and the Colorado River headwaters you take an old railroad line over 12,000 foot+ Hagerman Pass, down to a paved road around Turquoise Lake.

From Turquoise lake an easy fun off the road loop to Leadville. Grab a room downtown in historic Leadville around 200 miles and spend the night in the old mining town, after an Epic ride over 5 Passes on the Continental Divide.


From the old silver mining town of Leadville take an interesting pipeline right-of-way off-road down to the old county seat of Granite.

From Granite we take an old Railroad right of way through the old Railroad tunnels along the Arkansas river into Buena Vista. Jump on Hwy 24 then head back to Salida off-road.
Check out historic downtown Salida.

Just a hair over 300 miles.

Half off road on dirt roads.

A killer loop over 5 Spectacular Mountain Passes.

Option 2 is to skip two Passes, turn this loop into a 250 mile one day adventure.

Both Options can be emailed with GPS Tracks.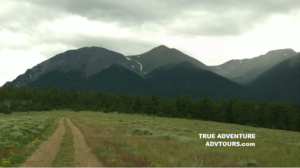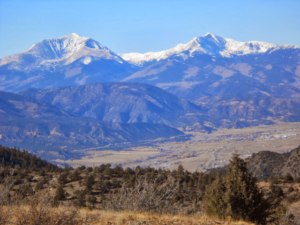 ____________________________
350 miles – 2 Days

Epic 2 Day ride over 5 Iconic Rocky Mountain Passes

Ride over Mosquito Pass, the highest Pass in the Country that goes somewhere


Click this

Link to 5 Pass 3 Day Headwaters Loop: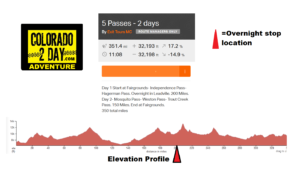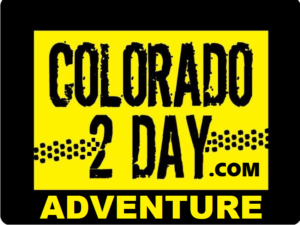 ___________________________
PIKES PEAK SUMMIT LOOP
330+ Miles – 2 Days

2 Day Ride up to the Top of Pikes Peak

Not your Typical out and back route

This ride takes you on the all Good off-road stuff between Salida and Pikes Peak.

As much Off-Road as Possible.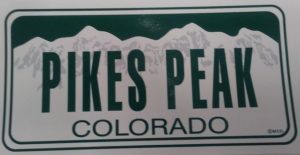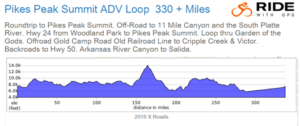 Down the back way out of Salida off-road.Up an over to 11 mile Canyon and the South Platte River and the Old RR Right of way to Woodland Park.
Take the back way down and then up to the top of Pikes Peak.

Back down the 154 turns from the over 14,000 feet peak to Garden of the Gods in Colorado Springs.
A quick jaunt thru the rock gardens of Garden of the Gods before grabbing a hotel room in Manitou Springs or Old Colorado City at around 170 miles.
In the morning on Day 2 head to an old stagecoach road.
The stagecoach road turns into an old rail line.
Then heads to Cripple Creek which is one of 2 towns in Colorado where gambling is legal.
Make sure to check out historic downtown Cripple Creek.
From the Old Cripple Creek & Victor Railroad line to Cripple Creek it's down another old railline and its curved wooden bridges.
The Cripple Creek & Florence Railroad line is an awesome and interesting ride through history.

From the old railroad line its up and out of Canon City through Temple Canyon Park.

Past the Royal Gorge Park and down the back way to on County Road 1 to Cotopaxi.

Cross the Arkansas River and take a dirt road the back way into Salida.

Cross back over the Arkansas River and just a few miles of pavement back to Salida. Stellar 2 day ride.

When the Dirt road to Cripple Creek was a railroad line President Theodore Roosevelt rode the train to Cripple Creek.
Roosevelt said the beauty of the journey "Bankrupted the English language."

We avoid Hwy 50 on the way back to Salida and ride an epic back way all the way in the dirt to Salida.

Epic 350 mile 2 day ride.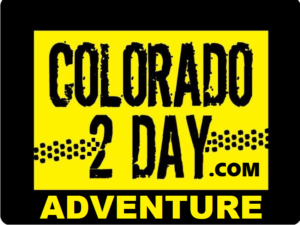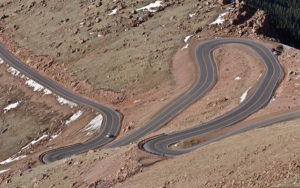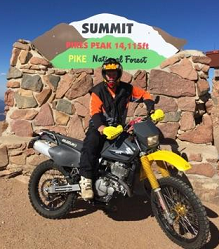 _____________________________
2 DAY GREAT SAND DUNES LOOP

328 Miles – 2 Days
Ride to somewhere few people ever get the chance to venture.
Both days of this 2 Day ride are not to be missed.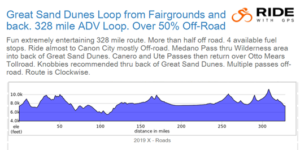 GREAT SAND DUNES LOOP ELEVATION PROFILE *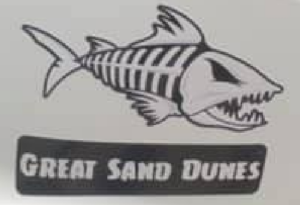 The Great Sand Dunes and Medano Pass is not your typical tourist destination. Get ready for an outstanding ride to Medano Pass mostly off road on smooth dirt roads.
Offroad to your first stop is for fuel and snacks at the old railroad town of Cotopaxi on the Arkansas river.

From Cotopaxi it's onto a little known loop through Temple Canyon Park towards Canon City and then over the Oak Creek Grade down to the old mining town of Westcliffe.

From Westcliffe you head down the Wet Mountain valley, then up and over the twisty and fun off road Medano Pass.

Then ride into the back of the Great Sand Dunes (GSD).

After 9 creek crossings your into the sand road into the back of the dunes.

Keep your momentum up and it's not a difficult challenge, nothing to be afraid of.
There is an Alternate route if you don't not want to ride over Medano Pass into the Great Sand Dunes, but still want to visit the Great Sand Dunes.

It cab be clearly marked on the ride map and GPS tracks.

Basically you will continue past the Medano Pass road toward Gardner and turn right up a county road.

This Pass will take you to the Top of La Veta Pass and around Mt. Blanca to the Great Sand Dunes without riding in the sand.
Grab a room after Medano Pass at the Sand Dunes Lodge or the Sand Dunes Hot Springs pool a little over halfway.

Weather you choose the Sand Dunes Lodge or the Hot Springs Pool, be sure to check out the Hot Springs Pool and their excellent Cafe.


From the GSD you cross the San Luis Valley at the town of Center, gas up and then to a dirt road up to La Garita, then head up and over an unpaved road a remote Pass.

A real short jaunt on paved Hwy 114 to an old dirt stagecoach road over the hill to Saguache.

From Saguache and another snack stop it's now onto more challenging off-road.

Ute Pass is a bit of a challenge on its downhill side into old mining town of Bonanza.

From Bonanza you take the built in the 1860's dirt Otto Mears Toll-road.

The off-road Otto Mears Toll-road gulch is a spectacular bit of history and ends at Silvercreek road.

After a few creek crossings you're down to Marshall Pass.

Take Marshall pass old RR ROW to the paved Poncha Pass as you head back down Hwy 285 to Salida.

Epic over 300 mile loop you can talk about for years.
More Info on the:
Great Sand Dunes, Medano Pass and Pass Creek Pass on this link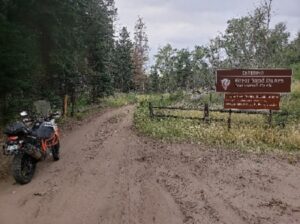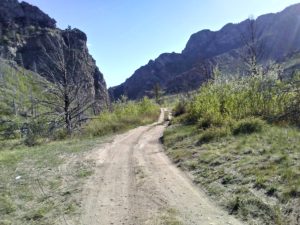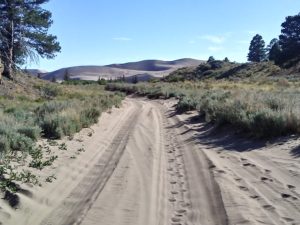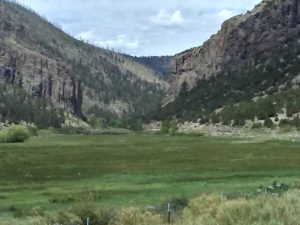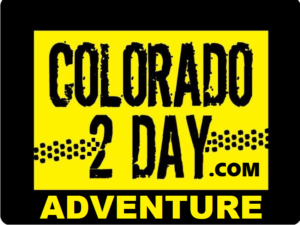 ___________________________
1 DAY MOSQUITO PASS 2 PASS LOOP *

230 Mile 1 Day loop

This Loop is suitable for a Dual Sport Motorcycle or an Adventure Bike.

Mosquito Pass is the highest pass you can ride over in the Country.

We turn Mosquito Pass into a 235 mile challenging loop.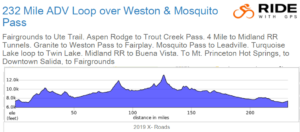 We go off-road from Salida to Buena Vista. Jeep roads through the 4 Mile OHV to an old Railroad line along the Arkansas River. A quick trip thru Granite and up a road up to Twin Lakes.
From Twin Lakes we head up the dirt to an almost 12 thousand foot Pass in the opposite direction of the Headwaters loop.

From the Platte River headwaters we then journey to old mining towns of Fairplay and Southpark for a quick stop.

Now we're headed up towards Mosquito Pass from the east going west.

First we pick up a Forest Service road down a mountain from the mining town of Alma.

Mosquito Pass is a rocky old mail route and mining road turned into a jeep road.

You will definitely feel the altitude at the top.

Mosquito Pass is the highest pass in the country that goes somewhere.

Awesome views of the Arkansas River headwaters and a fun ride down the really twisty jeep road to Leadville.
The old Silver mining boomtown of Leadville is the highest incorporated city in the Country.
From Leadville we would partake of a paved loop around a lake, then ride past the highest golf course in the country.
Keep it interesting off-road on pipeline right-of-way on the way back down to Buena Vista.
If your game you could then visit the hot springs outside Buena Vista at Cottonwood Hot Springs.
From Cottonwood we ride below the Continental Divide down the Arkansas River valley or you can take an off-road section back to to Salida.
230+ mile loop that will challenge you. We promise.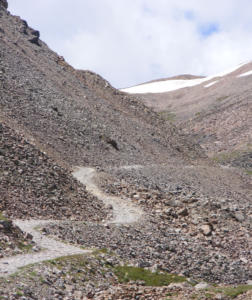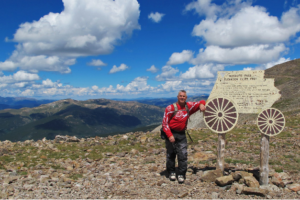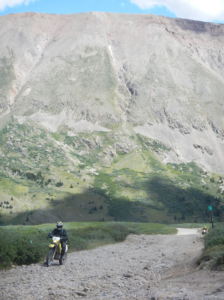 __________________________

1 DAY CONTINENTAL DIVIDE LOOP – 6 PASSES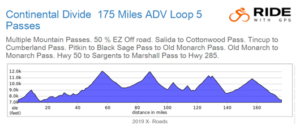 175 Mile 1 Day Loop

The Continental Divide loop is an easy 175 mile loop over 6 mountain passes on the Continental Divide.

Cottonwood and Monarch Pass are paved on either end of the ride.

These other 4 passes are all on unpaved smooth dirt roads.

An epic loop you would not put together on your own.

Fun places to stop along the way include the old mining town of Tincup

Visit the old railroad towns of Pitkin and Sargents.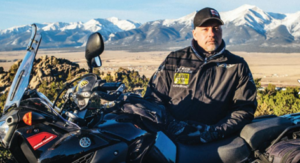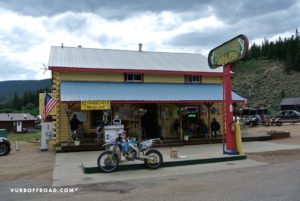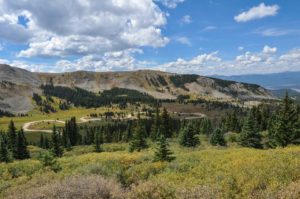 _________________________
TINCUP PASS LOOP *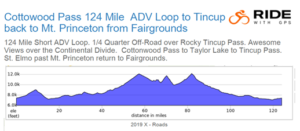 125 MILE LOOP

The Tincup Pass loop is a 125 mile loop with a bit of challenge on Tincup Pass.

You'd take newly paved Cottonwood Pass over the Continental Divide.

Stop at the old mining town of Tincup.

Stop at Mirror Lake before heading up and over the Continental Divide to a pass down to the Ghost-town of St. Elmo.

From St Elmo you'll have an option before heading back to the down past the Chalk Cliffs and Mt Princeton, if you up for another challenge ?

The rocky jeep road up to the Mt. Antero summit over 14,000 feet is a few hour trip with more spectacular views.

That trip up Mt. Antero will get its own tracks and map.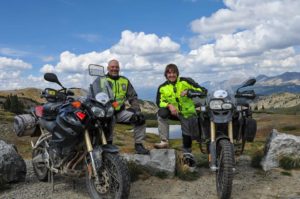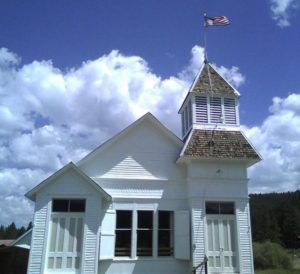 ____________________________
2 PASSES

65 MILE LOOP

The 2 Passes loop head over an old Railroad line and Hwy 50.

We venture off Hwy 50 for some neat old jeep roads below Mount Shavano before calling it a 65 mile loop.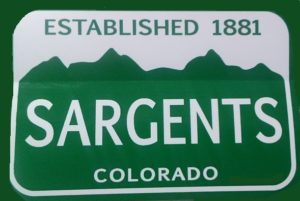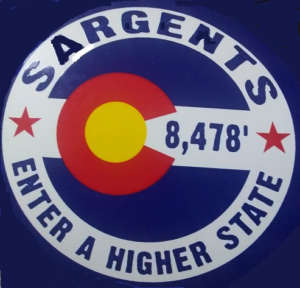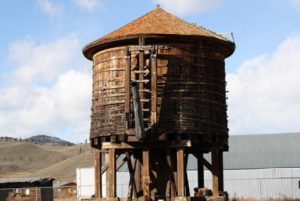 MARSHALL PASS INFO
Old Monarch & Monarch Pass INFO
* =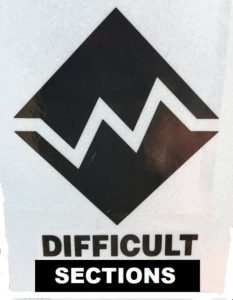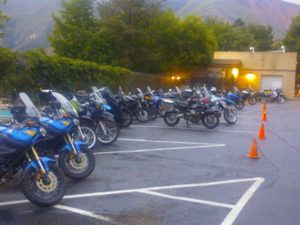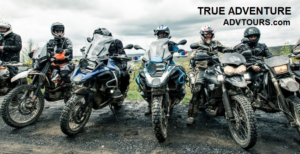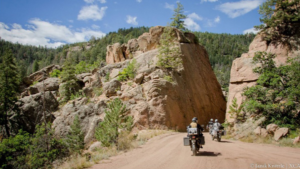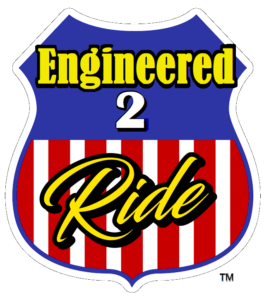 INFO ON MOUNTAIN PASSES – LINK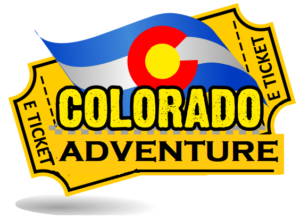 E-TICKET ADVENTURE LOOPS