SINGLETRACK INFO
Hey Guys, we thought this was a No Brainer. Ride some Epic Trails where you never get to ride. Share the camaraderie with like-minded individuals.
X-Roads includes camping Thursday to Tuesday

Bonfire, Dinner & Beverages Friday, Saturday & Sunday Night

Breakfast Saturday & Sunday at the Fairgrounds

Secure truck parking for the duration of the event


We recommend a plated dirt bike for the Singletrack loops.

While we are calling them Singletrack loops,

they are in actuality Dual Sport loops with miles of Singletrack.

5 Epic Singletrack loops options: 35 to 140 miles

Ride a little known area of Colorado few people know or ever have the opportunity to visit.

Buy your own fuel and snacks on the trail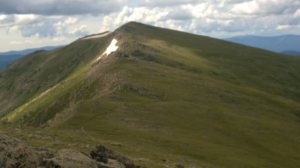 Start Of Horseshoe trail above treeline
Saturday ride a 140+ mile Divide Singletrack loop that is a loop you would not put together on your own.

2 possible fuel stops on Saturday

Little ridden Singletrack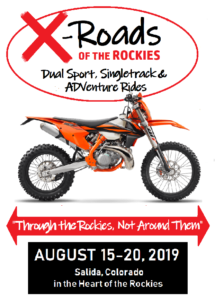 Sunday ride a Bitchen 100 mile loop on the Rainbow Trail.

The Rainbow is the longest continuous Singletrack trail in Colorado.

Sunday's Loop includes 35 miles of continuous Singletrack.

Sunday we will transport fuel and snacks to the approximate halfway point.

There are no gas stations on the Rainbow Trail loop,

so you need to carry fuel if don't ride Sunday if you can't go 100 miles.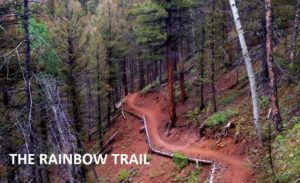 The Rainbow Trail
Ride not with guides but with outriders who will point the way on Saturday & Sunday.

Stop at all intersections.

Should prove to be an unforgettable ride in an area of Colorado few people ever venture into.

All loops but 4 Mile loop at Carnage Canyon cloverleaf from the Fairgrounds

and include pavement sections.

You must be a competent rider and be prepared to ride the 'A+' & 'A' Singletrack Loops.

'A' Singletrack loops should only be attempted by 'A' Riders.

Horseshoe loop will not have Outriders. This loop is a true challenge.

Up to 12.5 k feet above sea level.



'B' Singletrack 65 mile loop could be navigated by a 'skilled' rider on an ADV bike.

Why aren't there more 'B' Singletrack loops ?

It's the Rocky Mountains.

Dual Sport loops include some Singletrack and are still a fun ride & a challenge.

GPS tracks for navigation. GPS Que sheet rollcharts will be available for you to print.

X-Roads is club ride. No trail markings. No guides.

Membership Included with Sign-Up.




You are not paying for the ride,

but for the amenities with the ride.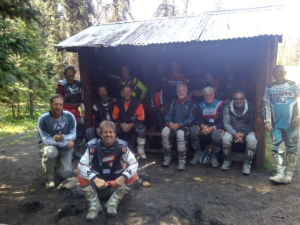 Singletrack crew on Monday in 2018 at the Greens Creek Shelter
Elevation Profiles of X-Roads Singletrack Loops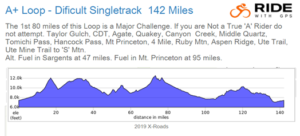 'A+' Singletrack Divide Loop 142 Miles *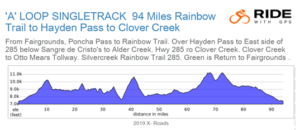 'A' Singletrack Rainbow Loop 94 Miles *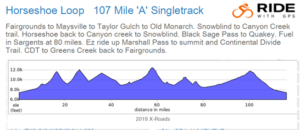 'A' Horseshoe Loop 107 Miles *

'A' Singletrack 4 Mile Loop   35 Miles   Warm-Up *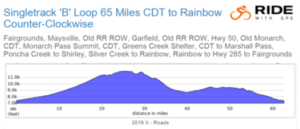 'B' Singletrack CDT Loop 65 Mile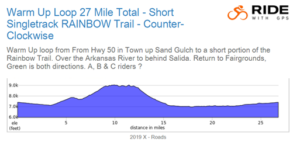 27 Mile warm-up loop with short section of the Rainbow.
If you want to 'try' some singletrack, this is your loop.
* =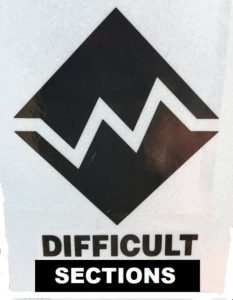 SINGLETRACK ELEVATION PROFILES PDF