Sign-Up instantly using PayPal.
You do not have to be a PayPal Member to use PayPal
______________________________________________________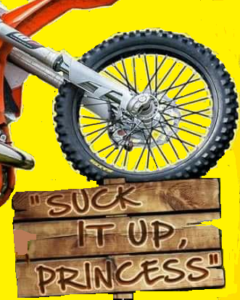 X-Roads of the Rockies is limited to 75 Riders
______________________________________________________
X-Roads in 2019 Includes:
20+ GPS loops, over 3,000 miles for you to ride with your own group or combine with another group for even more camaraderie.
GPS Tracks, access to Roll Charts, 6 days camping, 5 meals, beverages, bonfire & camaraderie and a finisher pin.
Cost of the amenities with the ride is $325 prior to June 15.
If entries are still available after that date the cost for the amenities with the ride are $350.
_________________________________
Bring your Significant Other on Vacation in the Rocky Mountains ?
$75.00 for 5 meals. 2 Breakfast and 3 Dinners. Beverages. Hot Springs and outdoor activities available.
__________________________________________
WHAT ELSE SHOULD I KNOW?
Exit Tours Club Membership is Included with Sign-Up.
Pre-Registration is Required.
DISCLAIMER
Hazards DO exist on our routes, such as downed trees, washouts, rocks, etc. and will NOT be marked in any fashion.

All routes are publicly-accessible so you may also encounter other riders and traffic.

Uphill Traffic has the Right-Of-Way

Riders need to use caution and common sense at all times.

Stay to the right when possible, particularly around blind turns.

We discourage you from riding alone and encourage everyone to use the BUDDY SYSTEM.

ADV ROUTE EXPLORATION TEAM
Pair up with at least one other rider so that you can look after each other.

Your ride will be enhanced if you ride with others who are:

Of the same skill level

Riding similar motorcycles


Have compatible desires for the ride:

Speed of travel

How often to stop for a rest, p

ictures, etc.
We will not have checkpoints throughout the day or sweep riders to keep track of you.

We may provide "outriders" to help you if you need a shortcut to the finish or have questions along the way, but they should NOT be considered "sweep" riders:

If you get stranded we will of course do what we can to bail you out, however if we need to arrange evacuation,

medical aid, or any other form of rescue assistance for you there may be a an outside charge associated with that assistance.
These Rides are for licensed, insured riders with a street legal, quiet motorcycles with a USFS approved spark arrestor and a Colorado OHV Tag.

By participating in ANY Club event every Club Member takes full and sole responsibility for their actions and well-being, without exception.
All participants are on their own, riding at their own pace, at their own risk, and always have the option to follow the designated route or to follow another route of their choosing.
Exit Tours M/C rides are non-competitive, self-guided, non-commercial, recreational club rides for members only paying for the amenities with the ride.
______________________________________________________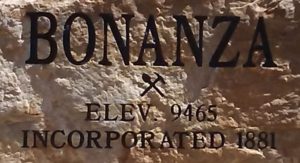 ______________________________________________________
Q: Why do These rides cost what they do?
There is no economy of scale. But since there will not be 200 riders you are guaranteed a more comfortable environment.
Liability Insurance, art, website, web hosting, accounting, book-keeping, facility rentals, printing…
Meals included with the rides, Circus tents and trailers and our Club Members time, fuel, tires and Lodging all add to the cost.
Exit Tours M/C is a Colorado Non-Profit Corporation, and we will be donating a portion of any proceeds to the Blue Ribbon Coalition.
Your Ride Fee assures the ongoing promotion of more motorcycle adventures.
Sign-Up 90 Days or less is $350
REFUND POLICY:
If you withdraw your participation before a Ride :
90 days or more in advance you will receive a 100% refund less PayPal fees.

If you withdraw with-in 90 days of a ride your payment for shared group expense amenities will be forfeited or MAY be transferred to another rider.

A $20 Fee @ Sign-In will be required for Rider Changes

There will be No Refund with-in 90 Days of the ride.
If Exit Tours Motorcycle Club cancels a ride we will make all attempts to provide an equivalent ride on an alternate date. If we do this then your prepaid shared group expense payment may be transferred to the new ride date, or if you cannot attend the new date, a 100% refund for shared group expenses will apply less PayPal Fees.
Our rides are all-weather. If two or more riders participate the ride will not be cancelled, regardless of weather conditions, and refunds will not be given for shared group expense amenities. Nor will they be transferred to another ride or rider.
______________________________________________________