GPS Maps made with Ride with GPS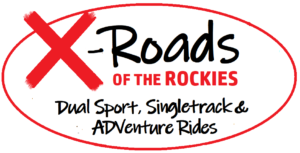 Click on a loop map box below for a PDF of each discipline for 2019 X-Roads loops.
Access to Actual Loop Maps will be sent with Sign Up.
MEMBERSHIP to RIDE WITH GPS is included with SIGN-UP.
GPS TRACKS and ROLL CHART you build yourself
will be Emailed 2 weeks before RIDE DATE
Warm-Up loops and Hot Spring & fishing lakes and Arkansas river access below.
Loops are subject to small changes. GPS Tracks will be emailed 2 weeks before Ride Date