EXIT TOURS MC 2022 DUAL SPORT RIDES
RED is LINKED

MARCH 10-14 2022
WICK DUAL SPORT
Dual Sport and Adventure loops in the mountains and desert of Central Arizona



__________________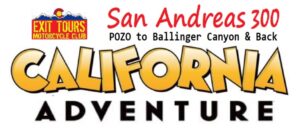 April 29 – May 2 2022
SAN ANDREAS 300
Dual Sport and Adventure ride along the San Andreas fault.



__________________

June 18-19 2022

ALPINE TUNNEL ON FATHER'S DAY
FREE DUAL SPORT and ADV RIDE
advtours.com/fathers-day-ride/


No Cost for this ride – No Amenities
Loop to the Historic Alpine Tunnel on Father's Day.
2 Loops available. Dual Sport & ADV.

_________________________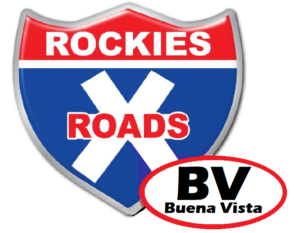 AUGUST 11-15 2022
X-ROADS BV SINGLETRACK, DUAL SPORT
& ADVENTURE RIDE
advtours.com/x-roads-buena-vista/


Dual Sport, Trailride & Adventure Loops from Buena Vista for 5 days.
Thursday to Monday.
Camp and Stage on Stellar Private Property off of Trout Creek Pass near Buena Vista.

___________________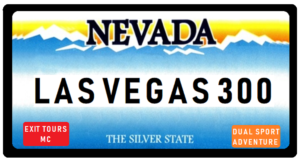 NOVEMBER 18-21 2022

THE LAS VEGAS 300 DUAL SPORT
LAS VEGAS VALLEY LOOP


Nov 19-20 2022 300 Mile Dual Sport loop around Las Vegas.
From the Hoover Dam Lodge to overnight
at the Pahrump Nugget & back to the Hoover Dam Lodge.

_________________________