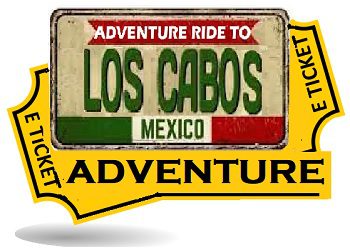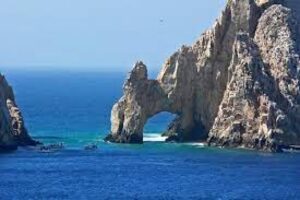 BAJA ADVENTURE RIDE TO LOS CABOS
14 Day Adventure Motorcycle ride from Calexico, down the Baja Peninsula to Los Cabos, and back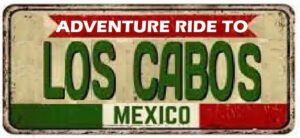 BAJA ADVENTURE RIDE to LOS CABOS
Please join Exit Tours MC & Moto Haus as we host a thrilling 14-day bucket list, Club Supported Adventure Motorcycle Ride down the Baja Peninsula to Los Cabos, Baja California, Sur Mexico.
DATE: February 9-23 2023
You'll ride down the Baja peninsula on an Adventure Bike suitable route for 7 Days, staying in historic Mexican towns, mostly along the East coast of the peninsula.
Rest for 2 days in San Jose del Cabo, on the Southern tip of the Baja Peninsula.
Then ride for 4 Days and return back to Calexico, visiting old and historic Mexican towns each day, mostly on the West coast.

11 Days Riding.

You'll follow phone compatible GPS Tracks with dirt off-road options, where each evening we will meet the support truck at pre-determined overnight lodging locations.
If you want a good challenge, the best balance of paved & dirt roads, 2 track, incredible food & scenery and great camaraderie, with no work putting it all together, this is it.
This Adventure Ride to Los Cabos will be Limited to 20 competent Like-minded enthusiasts.


If you are not an experienced competent rider, this ride is not for you.
Club supported 14 Day adventure from Calexico, CA to Los Cabos, Baja California, Sur MX

FLYER_Baja Adventure Ride to Los Cabos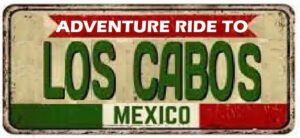 7 Days riding down and 4 Days riding back. 2 rest Days at the tip of Baja.

1,115 miles down to Los Cabos in 7 Days
2 Rest Days in San Jose Del Cabo

1,075 miles back up to Calexico in 4 days.
2,190 miles Total
Mileage is approximate
READ MORE about the ITINERARY…

Baja Adventure Ride February 9-23 2023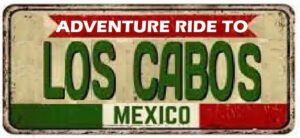 With all the widespread OHV closures, knowing where to go and how to get the best out of your riding day is now more valuable than ever before.
The best routes have been scouted that have eliminated the dead ends and U-turns.
Since you will be self-navigating the route with GPS Tracks, there is no official start time.
You may start any time you wish, though typically we like to see everyone on the road before 9 am.
We do not ride in large groups.
The Club will supply a support & portage truck and trailer, phone compatible GPS Tracks, supply a lodging reservation list, provide the camaraderie of Like-minded enthusiasts and host a banquet on arrival in Calexico in both directions.
Lodging and meals are Not included, and are on you on this Club Adventure ride.
You may choose any level of lodging you wish.
The support truck and small flatbed trailer will carry several spare tires, parts and a small duffle bags.
The BAJA ADVENTURE ride is sure to be a classic club ride. You won't find games, talks, or seminars.
READ MORE about LODGING OPTIONS…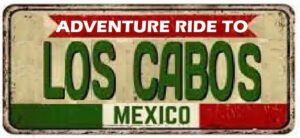 Suitable Motorcycle's for this Adventure ride would be:
KTM Adventures, Honda Africa Twin, BMW GS, Yamaha T7, XL 650, XR 650, DR 650. KTM 690, 701 or 901 Husqvarna's.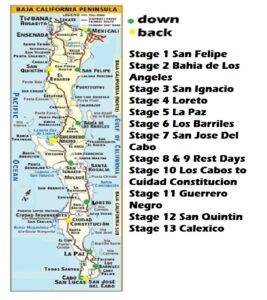 The Baja Adventure ride in February '23 will not be a Guided Tour, but a fun club ride to Los Cabos down the Baja Peninsula.

No guides. No sweep riders.
There are no workdays or club meetings, or politics associated with your Club membership.
Just Join & Ride.
Everyone uses the Buddy System and looks out for each other.
There is no official start time each morning.
You ride with whom you wish.
The club will have a rider's meetings each morning at 8 AM at the Ride Hotel HQ.

The club will ask that you Sign-Out each morning and Sign-In each evening

For the Club Baja Adventure Ride to Los Cabos, the club will insist everyone have and know how to use a Spot-X or Garmin In-Reach with texting capability.
Have medical and emergency flight insurance.
Motorcycle Insurance.
Start the ride with New Tires and newer Chain & Sprockets.
You will find the excellent camaraderie of like-minded enthusiasts and a good time.
And you will not get lost in the crowd.
This will be a low-key, no hassle fun club ride.
The Club ride coordinator will offer round-trip Motorcycle transport from and return to Colorado Springs Airport for $900. 2 days before and 2 days after.
READ MORE on RIDE COST and what is provided…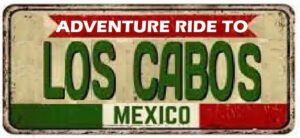 *In the event of catastrophic motorcycle failure, the truck will continue with the trip, and may not be available for transport of your motorcycle back to the border."
So, make sure your motorcycle is in Tip-Top condition.
READ MORE about the Requirements…

The BAJA ADVENTURE ride will offer you challenges, scenic landscapes and enough stories to tell for the rest of the year.
Entries are Limited. Don't Miss Out. Sign-Up Today.
This is a Club Adventure ride, not a race, so all motorcycles should be plated and insured on this self-guided GPS based adventure.
Go places you wouldn't go on your own.
Club Website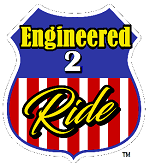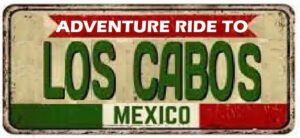 Deadline for Sign-Up is DEC 1 2022 or until spots are filled.
CONTACT MIKE FOR MORE INFO:
719-649-8530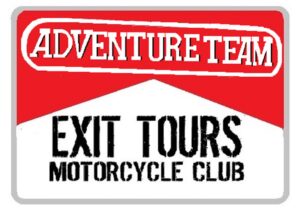 You DO NOT have to be a PayPal subscriber to use PayPal.
Red tabs below are Linked: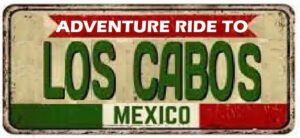 ADVENTURE RIDE TO LOS CABOS FLYER. Download to Read or Print:
FLYER_Baja Adventure Ride to Los Cabos

Print this and Hang it on your Wall ?
whole enchilada