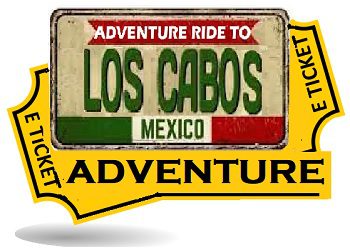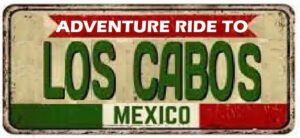 With your Entry and Club Membership for the 14 Day Adventure ride to Los Cabos, you will receive:
Gear portage & support truck with flatbed trailer so you may ride unencumbered.
Pre-determined meeting location each evening.
Lodging recommendations (Your choice on level of Lodging)
Riders meeting each morning.
Check-out and Check-in list each day
Dialed-in phone compatible GPS tracks
Ride with GPS Club membership, with maps of the routes, electronic roll-charts and Blue-tooth voice navigation if you wish.
T-shirt
Finisher pin
2 Banquets, one on Arrival, and one at the Finish
The camaraderie of Like-minded enthusiast's
A few adult beverages
1 year Exit Tours Motorcycle Club membership.
Discount on your 2nd or subsequent Club rides in '23.
20 rider limit on the '23 Club Baja Adventure Ride to Los Cabos
What is not included:
Meals
Lodging
Fuel
"In the event of motorcycle failure, the truck will continue with the trip, and may not be available for transport of your motorcycle back to the border." So, make sure your motorcycle is in Tip-Top condition. We will have a flatbed trailer in the event of catastrophic motorcycle failure.

If your injured on the ride, hospitalized and cannot continue, MedJet has motorcycle assistance available:
https://medjetassist.com/motorcyclist-benefits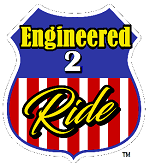 14 Days to Los Cabos – $1200

Deposit $600 when you Sign -Up

Balance Due JAN 1 '23 is $600

$1,200.00 total for Club membership and 14 days of ride support in Mexico.
50% of ride cost deposit when you Sign-Up


Refund Policy
A 50% refund of the deposit is available greater than 60 days of departure.


60 Days or less there are NO Refunds

You may ask a friend to ride in your place.

If you bail early while on the ride, there is no refund.

In the event the Ride does not take place , you will receive a 100% Refund.
We trust you guys understand on the Refund Policy:
You must be committed when you Sign-up.
We have to be able to count on you, and 60 days may be too late to get a replacement.
Fill out the form, and then Click 'Payment Method', then hit the Sign-Up button at the bottom of the Page to Sign Up and Pay with PayPal or a Credit Card.
PayPal or card fees are charged either way.

Check out the Payment options on the Sign-Up page with PayPal's Buy Now, Pay Later option.
You DO NOT have to be a PayPal subscriber to use PayPal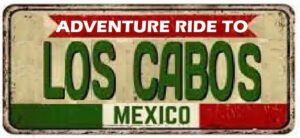 CLICK ON THIS BUTTON TO SIGN -UP