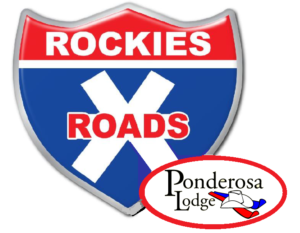 AUGUST 5-8 2021
X-ROADS FROM THE PONDEROSA LODGE SINGLETRACK & DUAL SPORT RIDE
Dual Sport & Singletrack Loops from the Ponderosa Lodge in Maysville, Colorado for 4 days.
The Ponderosa Lodge is a Rustic Firefighters Camp on Monarch Pass 12 miles west of Salida, below 14k foot Mt. Shavano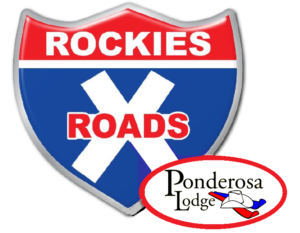 Thursday to Sunday.

Ride to Alpine lakes & reservoirs and the Arkansas river and fish ?

Ride Epic Singletrack & Dual Sport Loops on the Continental Divide.

Access to your choice of 100's of Miles of Loops. Somewhat mild to Challenging.

50 riders max.

Food & Lodging part of the Package.
3-4 Days of Singletrack & Dual Sport loops on the Continental Divide from the Ponderosa Lodge.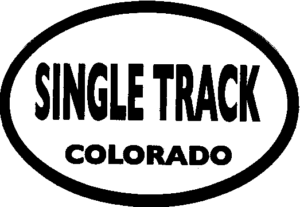 AUGUST 5-8
X-ROADS FROM THE PONDEROSA LODGE SINGLETRACK
& DUAL SPORT RIDE

The ride will stage and start and come back to the wooded Ponderosa Lodge. Lodging and Meals at the Ponderosa Lodge are not included with club membership but are a part of the package at the lodge.
Lodging Example for 3 per room: 3-4 Friends Per room – 3 Nights/ 4 days 7 Meals (3 Breakfasts/ 4 Dinners) $ 224.00.
$56 per day PP

including 7 meals in 4 days.
Price per Person. 2-3 Bunk beds. Private Restroom & Shower, Common area Microwave, Fridge, Wi-Fi access. Limited Housekeeping.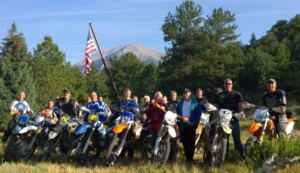 Join the club in 2021 and this ride is part of your Club membership. $399. Your Dad, adult children or anyone you share a last name with may ride with you for $199. Your 2nd ride is $199 in 2021.

You get Phone Compatible GPS tracks, maps of the routes, electronic roll-charts and voice navigation if you wish. T-Shirt, participant pin.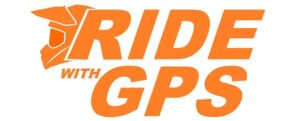 Ride With GPS Club Membership is included as is the camaraderie of like-minded individuals around campfires.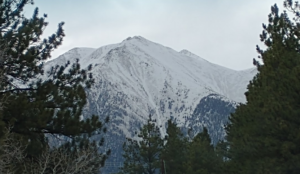 X-Roads from the Ponderosa Lodge will be limited to 50 club members.
Riders will spread out, yet get to know new people, find new riding partners and enjoy the great camaraderie of your fellow enthusiasts.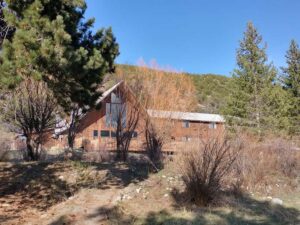 We give you options for gas stops, have made arrangements for meals & lodging, and most of the logistics work for a fun and efficient 3-4 days of riding.
If you want good challenges, the best balance of roads, trails, and incredible scenery, and a fun time with no work putting it all together, this is it.
X-Roads from the Ponderosa Lodge week is sure to be a Classic club ride.
You won't find games, talks, or seminars.
You will find the camaraderie of like-minded enthusiasts around a campfire and a good time.
Bring your plated dirt bike or current dual sport model.
The routes are enduro based with your choice of Singletrack or Dual Sport Loops.
As little pavement or possible.
Loops will cloverleaf from the Ponderosa Lodge.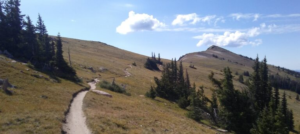 X-Roads from the Ponderosa Lodge will offer you challenges, scenic landscapes and enough stories to tell for the rest of the year.
Entries are Limited. Don't Miss Out. Sign-Up Today.

Included with your Membership for X-Roads from the Ponderosa Lodge:
Phone compatible GPS Tracks
4 Days of riding possible
Local support

Chase Truck

Exit Tours Club membership
Ride with GPS Club membership
Camaraderie
Campfires
T-shirt & a participation pin
The Exit Tours MC Package at the Ponderosa Lodge includes 3 Nights Lodging, 7 Meals (3 Breakfasts & 4 Dinners) and use of the facility. More INFO on the Sign-Up page: