Quotes from Participants of the X-Roads of the Rockies Colorado Dual Sport Adventure
X-Roads of the Rockies riders comments
---
You better know how to ride rocks if you want to ride in Colorado. After all, it IS the Rocky Mountains.
Mark W
---
Worth doing, add to your bucket list.
Leo J.
---
This event enabled me to ride areas and connect trails as if I was a local. The trails, scenery and camaraderie were beyond my expectations. A vacation of a lifetime –
Neville C
---
Had a great time on my first trip to Colorado. Can't wait for next year.
Ken P.
---
I got more than my money's worth of riding in quality and quantity!
Jim S.
---
How bout them rocks.
Terry L
---
"The rocks are what separates the men from the boys"
Jason H
---
Great ride, definitely on the must do list!
Tom L
---
Beyond expectations! Mike Brown and his team really did an outstanding job organizing the ride.
Randy M
---
Mike puts together a great event. The trails were awesome and the route guidance was on point
Chris K
---
Great people great ride great adventure
Doug M
---
"Epic Ride"
Kerry N.
---
If you have wanted to ride the Rockies, here is an opportunity to have as much as you can handle!!!
JAY S
---
The Salida Dual Sport Ride was like Riding on the edge of dual sport bike paradise.
James W.
---
Great opportunity to meet people from across the country and enjoy a couple of long days of riding.
Tim W.
---
This event is definitely a challenge for a medicare-card-carrier like myself, but that just adds to the satisfaction of finishing the whole route unassisted. What didn't kill me only made me stronger! Or, as Orson Wells once said "If you feel pain, you know you're alive".
Ron J.
---
Epic beauty and great organization for a dual sport ride.
John N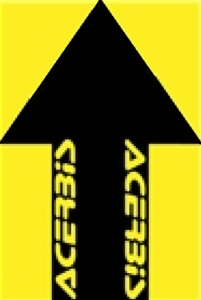 CLICK to EXPAND PHOTO