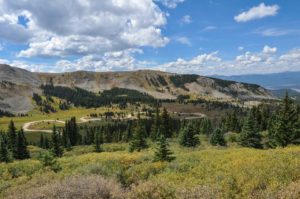 TERRAIN DESCRIPTION's
The Routes we will Ride, at all locations in the Rocky Mountains and New Mexico,
Are Not for those Just Starting Out or for Beginners.
If you are Not an Experienced Rider these are not the Rides for you. The Rocky Mountains and Rocky and can very hostile to a beginner.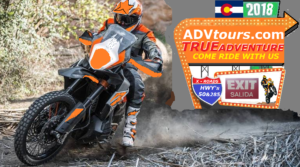 Sure we could ride smooth dirt roads like some outfits. But we only use smooth Dirt Roads to get to where we want to go.
Our Goal with the Routes is not to ride somewhere you could ride from a Map you purchased.  Not to ride some coast to coast adventure route where you don't have time to see the sights.
Otto Mears Tollroad Built in the 1870s
Our Team knows the Arkansas River Watershed, Rio Grande and Colorado River watershed's on the Continental as well as anyone alive.
13,000 + feet Mosquito Pass Summit
The routes we can traverse are in awesome, little known locations and include the Highest Jeep Pass in the Entire Country and the 2nd highest Paved Pass in the Country.
View from the Thank You Lord mine on Mount Antero
Multiple Challenging Jeep trails , and plenty of Rocks.
Bighorn in the aspens
If you just want to ride smooth 2 Tracks through the Aspens Groves, we can do that too.
Great Sand Dunes National Monument is off-limits to riding
We can ride the Deep sand 2 track from the back of the Great Sand Dunes.

Did you know the Tallest Sand Dunes in North America are in Colorado?
Wheeler Geologic Area is on a Cherry Stem into the Wilderness
Or visit the Wheeler Geologic area ? We can make that an All Day Journey.

Continental Divide Trail (CDT) Singletrack
Ride Singletrack on your Adventure bike ?
Monarch Pass Railroad Map from the 1870's
Or Ride old Railroad Right-of-Ways built in the 1870's ?
Palisades on the way to the Alpine Tunnel
Or perhaps your thing is old Railroad Right of Ways ?
Mining Road in Bonanza OHV Area
Or you want to explore and ride old mining roads ?
2 Track on the way to the Chicago Mine
2 Track above Tree line ?
Mosquito Lake in the Bonanza OHV Area
Or ride to High Alpine Lakes ?
Jack Walton on Hayden Pass in 2012
Or steep rocky Downhills ?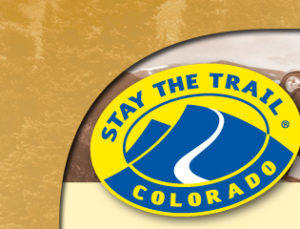 In Colorado We Stay the Trail
One thing we will not do is take you to places where we would hurt the environment.
And we always Stay The Trail.
Silver Plume General Store in Pitkin
Our routes will take us to Fuel and Lunch stops, so no concern there. You will have time for photos and to enjoy the cool Mountain Air. We will Not be in Hurry. But we will get you there.
2 Track through the Aspen Groves for Days
We got this. If you wanna go riding ?
This is not a Training School.
We will go on a Motorcycle ride !