These Dual Sport & Adventure Moto Tours and Camps Include:
Secure Truck Parking for the weekend

Colored Maps of each days possible route

Chase Truck will be available if necessary

Outriders with Sat phone or Spot Satellite Transponder

Breakfast every morning (On you @ Tomichi Creek)

Camp Hostess will make sure your lodging arrangements are sufficient.

A Professional Photographer may be present. Photos provided online.

T-Shirt

Finisher Pin

Exit Tours Club Membership

The ADV Tours & Camps are limited to 12 Riders so as to keep the group manageable and so we can all have a more enjoyable experience without a large crowd.

The Dual Sport rides are Limited to 75 Riders because of USFS Club Ride Parameters.

The Autumn Hot Springs Adventure Tour is Limited to 20 because of Lodging Parameters.

Creek X-ing in the Summertime
See This LINK & PAGE for Hot Springs Details:

Alpine Tunnel Station
INCLUDED WITH RIDES:

Breakfast & Meals (Excluding Tomichi Creek)


Hot Springs Passes or Discounts at all Locations.

Outriders

Maps

Chase Truck if applicable


Local Support

LODGING IN INCLUDED FRIDAY NIGHT @ the Ponderosa Lodge,Tomichi Creek Trading Post and Old Cowtown Resort in Addition to Saturday.

STAY on MARKED TRAILS
LODGING DIRECTIONS & SIGN-UP LINKS

_______________________
Ponderosa Lodge Adventure Weekend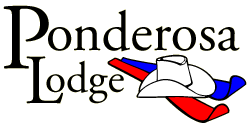 July 20-21-22  Ponderosa Lodge, Salida, CO
PONDEROSA LODGE     JULY 20-21-22  2018    SIGN-UP FORM
AND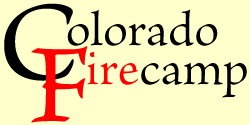 OUTSTANDING RIDING in a LITTLE KNOWN AREA
in the HEART of the ROCKIES
2 Dudes wearing Bosch Hats
_________________________
Tomichi Creek Trading Post Adventure Weekend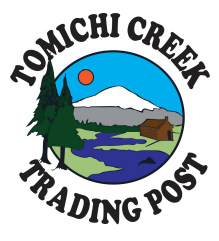 August 3-4-5  Tomichi Creek Trading Post, Sargents, CO
TOMICHI CREEK TRADING POST     AUGUST 3-4-5    SIGN-UP FORM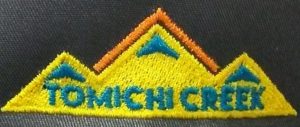 Stellar Riding on the Continental Divide
Wide Open Spaces
______________________
 X-ROADS DUAL SPORT RIDE

CHAFFEE COUNTY FAIRGROUNDS
Have you ever wanted to ride motorcycles in Colorado and the Rocky Mountains?
We may have the answer.
___________________
Old Cowtown Resort DUAL SPORT RIDE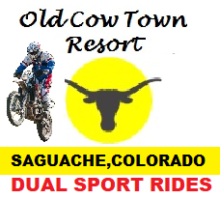 ALL INCLUSIVE 2 Day Dual Sport Adventure Rides
Old Cowtown Resort, Saguache, CO
September 7 – 9, 2018  &  October 5 – 7, 2018 
OLD COWTOWN RESORT SIGN-UP LINK
Old Cowtown Resort
https://goo.gl/maps/h8SvtRwg7PL2
Everything you need for a True Adventure and an unforgettable epic weekends.
_________________________
TRICK or TREAT 2 Day ADVENTURE WEEKEND

October 27 & 28  Truth or Consequences, New Mexico
TRICK or Treat 2 Day, TorC NM    OCT 27 & 28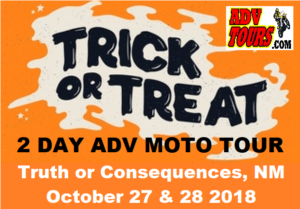 The Truth or Consequences Trick or Treat 2 Day Adventure Tours & Camps will take place in the mountains and desert of New Mexico. The weekend before Halloween.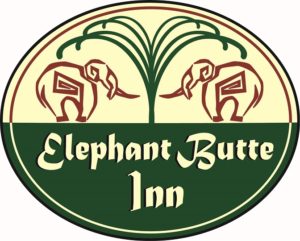 https://goo.gl/maps/MK4Tq7VuD9B2
________________________________

Old miners cabin @ the Continental Divide
This region of the Rocky Mountains is called the rooftop of North America.

Riverbend Hot Springs on the Rio Grande River.
Truth or Consequences, NM