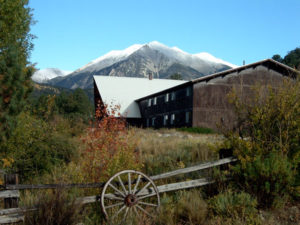 ADV MOTO TOUR & CAMP/ PONDEROSA LODGE
2 Day / 2 Night Adventure Moto Tour & Camp from the Ponderosa Lodge in Maysville, Colorado. Friday & Saturday Lodging Package

10 miles Outside Salida, Colorado in Maysville off Hwy 50 & breathtaking Monarch Pass.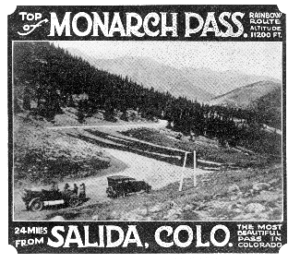 Multiple Options for Exciting and/or Challenging Adventure Moto Tours.
Multiple Alpine Lakes in area.
Show up Friday and acclimate to the Altitude and the environment.
Visit an Alpine Lake?
Bring your Significant Other for a True Adventure?
Typical Room at the Ponderosa Lodge
Lodging is Single Occupancy at the Ponderosa Lodge.
Dinner for Saturday and Sunday is included.
Breakfast Saturday & Sunday is included.
Outdoor Porch on a winter day
Outdoor Porch below 14,000 foot peaks in a Forest environment.
Headwaters of the North fork of the Southfork of the Arkansas River runs through property.
Bonfire, horseshoes, indoor swimming pool and a Volleyball court are on the property.
Cash Bar on Site.
Wi-Fi.
The Ponderosa Lodge is a Private, Secluded Lodge in the Rocky Mountains.
One of the Most Excellent Little Known Locations for a Motorcycle ride in the Heart of the Rockies.
Partial Dining room photo and fireplace at the Ponderosa Lodge
Bring your Significant Other for a summer or Autumn Vacation?
OR