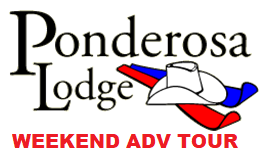 ADVENTURE MOTO TOUR & CAMP/ PONDEROSA LODGE
AUGUST 31st to September 2nd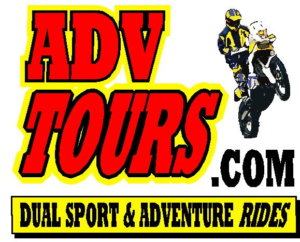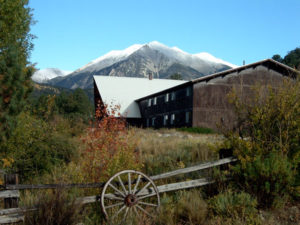 Ponderosa Lodge below Mt. Shavano
Options for Spectacular Adventure Rides that will meet your expectations and make your dreams of riding in the Rocky Mountains come true on this Epic Adventure Weekend.
2 Day / 2 Night Adventure Moto Tour & Camp from the Ponderosa Lodge in Maysville, Colorado.

Friday & Saturday Night Lodging.

Arrival Buffet Friday, Breakfast for 2 days, Saturday Night Dinner and Sunday after the ride BBQ and Beverages are Included Sunday on this Epic Weekend Adventure.

The Ponderosa Lodge is a secluded Private Lodge and Fire-fighter training Facility below 14,000 foot Mount Shavano on Monarch Pass. Also Known as

Colorado Firecamp.

Your guaranteed not to get lost in the crowd as this ride is Limited to 12 Riders
PONDEROSA LODGE AUGUST 31- SEPT . 1-2 2018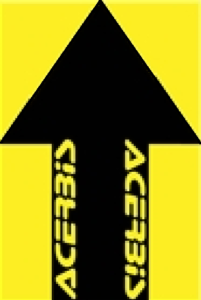 Previous Club Dual Sport Ride from the Ponderosa Lodge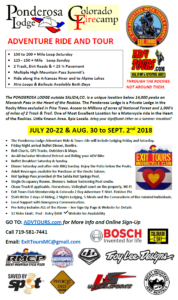 Ponderosa Lodge ADV Tour FLYER PDF Link
The Ponderosa Lodge is 10 miles outside of Salida, Colorado through Maysville off of Hwy 50 & Breathtaking Monarch Pass.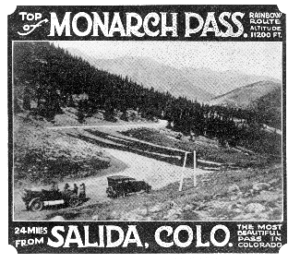 Multiple options exist for Adventure Moto Tours. From easy to challenging.


We could even ride some ADV Bike Suitable Singletrack?

GPS Tracks and Roll Charts supplied or you can ride with an Outrider.

Show up Friday and acclimate to the altitude and the environment.


Multiple Alpine Lakes in area. Visit an Alpine Lake?

Bring your Significant Other for a True Adventure?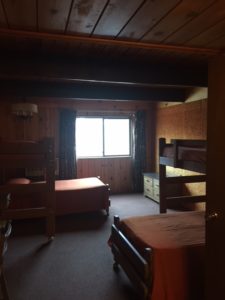 Typical Room at the Ponderosa Lodge
Lodging is Single Occupancy in your own room at the Ponderosa Lodge.

Arrival Buffet Dinner Friday Night included.

Dinner for Saturday and Sunday BBQ is included.

Breakfast Saturday & Sunday is included.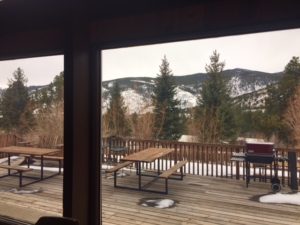 Outdoor Porch on a winter day
Outdoor Porch below 14,000 foot peaks in a Forest environment.

Headwaters of the North fork of the South fork of the Arkansas River runs through property.

Bonfire pit, horseshoes, indoor swimming pool and a Volleyball court are on the property.

Fully Stocked Cash Bar on Site.

Wi-Fi.

The Ponderosa Lodge is a Private, Secluded Lodge in the Rocky Mountains below 14,000 Peaks.

One of the Most Excellent Little Known Locations for a Motorcycle ride in the Heart of the Rockies.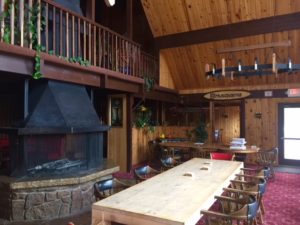 Partial Dining room photo and fireplace at the Ponderosa Lodge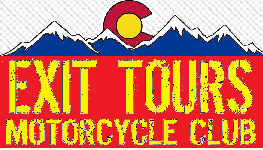 INCLUDED with SIGN-UP:
Club Membership

Friday & Saturday Night Bonfires

Horseshoes & Volleyball if your Game.

Lodging for 2 Evenings.

5 Meals. 2 breakfasts, Dinner Friday and Saturday Night and an after ride BBQ on Sunday.

Outriders with Spot Emergency Transponder or Sat Phone

Chase Truck if applicable

T-Shirt

Finisher Pin

Exit Your Day to Day reality

Two Days of sharing in the camaraderie of like minded enthusiasts.


Salida Hot Springs Pool Pass Included

SWAG & Coupons

You will not get lost in the crowd as these rides are limited to less than 14 riders.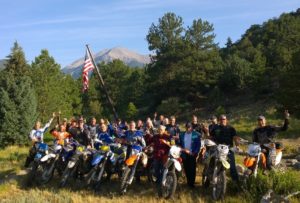 Mt. Shavano in the Background from the Ponderosa Lodge.
Bring your Significant Other for a summer or Autumn Vacation?