X-ROADS BV VINTAGE DUAL SPORT
August 12

-

August 15

$249 – $425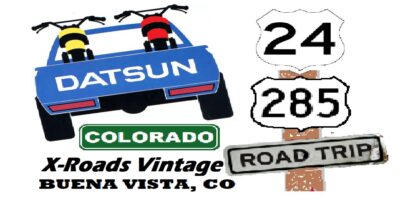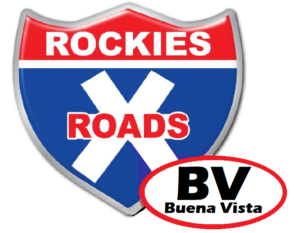 X-ROADS BV VINTAGE DUAL SPORT
August 11-15 2022 Thursday to Monday
X Roads Buena Vista Vintage Dual Sport will take place off of Trout Creek Pass and Hwy 24 & 285 near Buena Vista, Colorado, in conjunction with the X-Roads BV Dual Sport, Singletrack and Adventure motorcycle ride.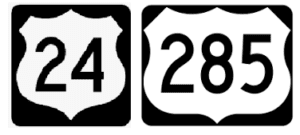 Hwy's 24 & 285 are a true Crossroads of the Rockies.
Just across the street from the X-Roads BV staging area is Carnage Canyon, Chinaman Gulch, the 4 Mile OHV Area and the Continental Divide.
Join the Club for 2022 and this ride is included.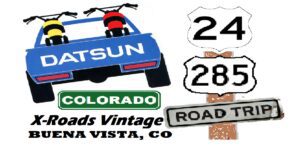 The Staging Area at the River park Mining area for X-Roads BV has two tree lined creeks and private access to the Arkansas River.
And has outstanding views of the Collegiate Range peaks and the Continental Divide.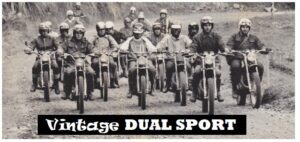 Vintage Dual Sport Team
At X-Roads BV in 2022 the Club will have more than a few loops suitable for VINTAGE DUAL SPORT MOTORCYCLES.
This should allow those of you that have these Motorcycles sitting in your garages and storage spaces to bring them out and ride them.
Have some fun riding your old motorcycle on the VINTAGE suitable Dual Sport and ADV loops.
Anything from a 50's Triumph Cub to a 90's DR 350 would be fine.
Bring both your VINTAGE bike and your current ride.

X-Roads BV could host a VINTAGE BIKE SHOW with awards for the best and/or worst restored.
If there were enough interest ?
It is possible that there could be a swap meet as well.
More Info on Show and Swap meet to come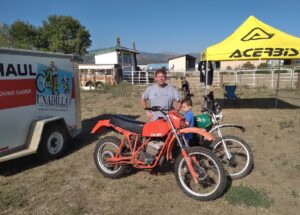 Vintage Units at X-Roads in 2020
This Club event is Limited to 75 participants.
You won't get lost in the crowd.



Calendar powered by The Events Calendar