Ride Difficulty Ratings
'C' Dual Sport and ADV loops are generally maintained dirt roads, semi-maintained dirt roads and little used 2 Track.
Less than 20% Pavement. 'C' Dual Sport loops are laid out for Adventure riders looking for a challenge and Novice riders looking for an easier Ride.*
ADV Routes are maintained dirt roads and 2 track, up to 50% Pavement. Some of the pavement is quite Twisty.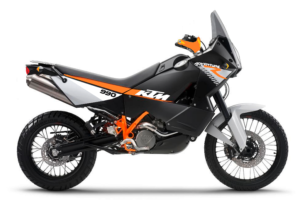 ADV Routes use old Railroad right of ways where applicable and cover long distances.
Pikes Peak, the Headwaters and the Continental Divide Loops are relatively easy 300 + mile loops that do not include any difficult Jeep Roads. But include as many Dirt Roads as possible.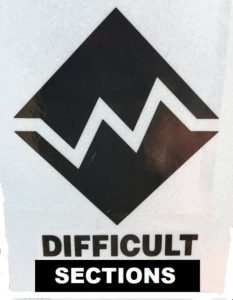 The ADV loop to Medano Pass and the Great Sand Dunes is a challenge. Tincup Pass is a Challenge. Mosquito Pass is Challenge.  An aggressive rear tire is recommended for all of these loops. These 3 loops are for skilled ADV riders.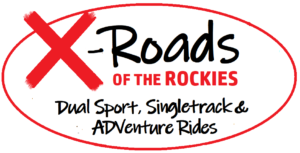 'B' Dual Sport loops are for intermediate riders confident in their ability on unmaintained trail. 'B' loops are for riders looking for a Challenge.  *
'A' Dual Sport loops are for experienced riders. Technical trail and 2 Track including Singletrack. *
Dual Sport and Singletrack loops only use pavement to tie trails together.
'A'+ Loop is Technical, Difficult Singletrack. Experienced and prepared Riders Only. *
'A' Singletrack means just that. If your an 'A' rider, it will be fun. If your a 'B' rider, it will be a challenge.
All Routes use GPS tracks for Navigation. You should be GPS Savvy or ride with some you trust that is.
You can print, cut and tape your own Rollcharts available from GPS Cue Sheets included and emailed with GPS Tracks.
* New Knobby Tires are recommended
These rides vary in elevation from 7,000 to over 14,000 feet
We only use pavement to tie loops together
Weather in the Summer in the Heart of the Rockies is cool and the scenery is green
Terrain will be little used 2 Track, jeep roads. Singletrack where applicable and a few rocks
You will cover the routes with GPS Tracks and/or a roll-chart. No arrows or Guides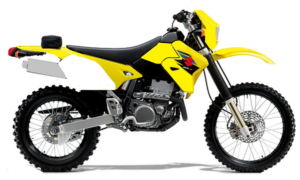 X-Roads is a classic Motorcycle Ride, the way they were in the early days.
You won't find:
Games,
Talks,
Seminars.
You will find loops that takes just about all day to complete.
Offering you challenges and scenic landscapes and enough stories to tell for the rest of the year.