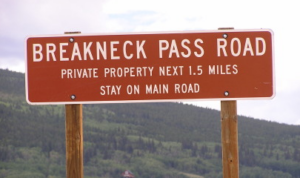 Breakneck Pass is a high mountain pass at 10,931 feet above the sea level, located in Park County, Colorado.
The winding forest loop crosses two low passes, Brown's and Breakneck Pass.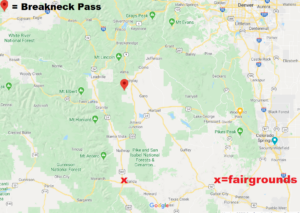 Breakneck Pass is the red teardrop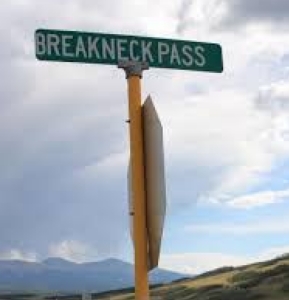 Breakneck Pass History
Breakneck pass was named by the early settlers for the difficulty of crossing the pass due to its one steep section.
Most traffic used the pass to access the grazing in Sheep Park.
By 1910 more regular use was happening in order to access the few mines in Sheep Park.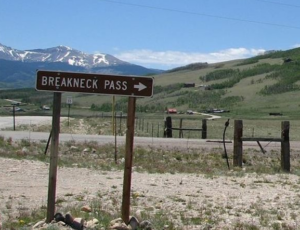 Breakneck Pass OHV Route is a 10.5 mile moderately trafficked point-to-point trail located near Fairplay that is rated as moderate due to its namesake steep section. There are some excellent Mosquito Range views to the west from Breakneck Pass.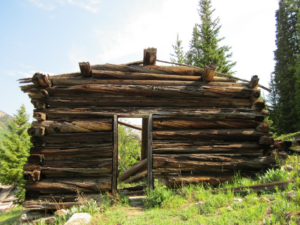 Along the way there is some nice scenery and numerous old mining log cabins in ruins.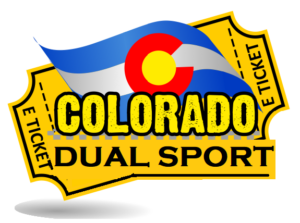 Breakneck Pass can be ridden on X-Roads of the Rockies during a Dual Sport Loop on the way to Mosquito Pass.