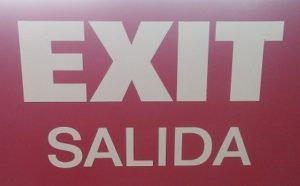 Exit Tours Motorcycle Club is called Exit Tours because it is based in Salida, Colorado where the Arkansas River 'Exits' the mountains and because Salida means 'Exit' in Spanish. 'Tours' because we tour the mountains.
The purpose of the Exit Tours Motorcycle Club is to create positive recreational riding activities that benefit our club members, their families, friends and our guests.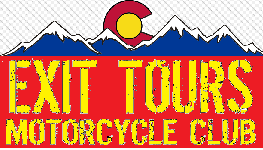 Our club's aim is to share fun riding experience with motorcyclists by sponsoring various fun events like Trail Rides, Dual Sport adventures and Adventure Tours in the West. To work with the United States Forest Service (USFS) and BLM on mutually beneficial projects.
Adopt and maintain trails in the National Forest. Exit Tours Motorcycle Club will participate in charitable causes. We will also donate funds to local charities as determined by the membership.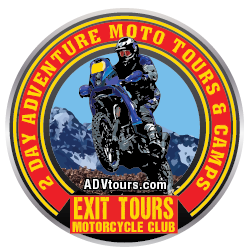 There is no qualifying or probation period to become an Exit Tours Motorcycle Club member and there are no required meetings or work days associated with your membership — just join and ride!
Board of Directors of Exit Tours M/C
EXIT TOURS MOTORCYCLE CLUB CHIEF INSTIGATOR AND CLUB PRESIDENT
Michael D. Brown has been putting on Motorcycle events since the Mid-80s
Promoted the D-36/37 Leapin' Lizard Enduro in Ballinger Canyon for 7 years, the Hangover Hare Scrambles near Pozo in the La Panza National Forest on New Year's day for 10 years.
Conceptualized and promoted the Last D-36 MX series and the High Mountain MX in Pozo at Mike Beanway's Ranch & Shandon Lions MX with the CCMA in the 90s
Worked with SRO Pace Motorsports on West Coast Supercross and promoted D-36 Shorttrack at Santa Maria Speedway
Worked with Top riders on sponsorship Opportunities.
Worked with Trail Riders of Houston on National Hare Scrambles and with Burl Hughes on National Dual Sport events in Big Bend, Texas
Worked with Erik Nijkamp and Off-RoadChampions.com  on Rocky Mountain Super Enduro's in 2015 & 2016
Conceptualized Exit Tours in 2011 and has run Dual Sport and Adventure rides since 2012
Drove a Semi for NBC Sports to the 1st Three rounds of the 2017 AMA Outdoor MX Nationals
Exit Tours MC has adopted Greens Creek in the San Isabel National Forest along with Mountain Tech Motorsports
Mr. Brown works in the Energy industry when not playing with Motorcycles and lives in Divide, CO
Michael Brown,  Chief Instigator – ETMC
Contact Mike at exittoursmc@gmail.com or 719-649-8530
SIGN UP GURU AND CAMP HOSTESS